Posted 24 August 2016
Fierce FWD is a development programme for artists working in Live Art and performance conceived and produced by Fierce and supported by Arts Council England and Jerwood Charitable Foundation. Fierce FWD offers the opportunity for artists to develop an idea for a live performance/experience in the public realm alongside a period of research and field trips.
The programme is for emerging artists living or working in the West Midlands (outside of full-time education) or those with strong ties to the region, perhaps through studying or growing up locally. In keeping with Fierce being a Live Art festival this scheme is aimed at those developing projects for live performance and experiences. We define Live Art broadly and expect to receive a broad range of proposals encompassing performance art, body art, experimental theatre and dance, contemporary performance, socially engaged projects, art activism, progressive cabaret and club performance, one-on-one performance, durational work, site-specific projects, immersive parties, performative events and other experimental live practices.
We take a similarly broad approach to the term 'emerging', this scheme isn't intended just for young people and recent graduates, but anyone that defines as emerging. Perhaps you've recently started experimenting with performance in your practice, perhaps you're re-emerging after a hiatus, or shifting focus to make your practice more of a professional commitment.
For this round of Fierce FWD we're particularly interested in supporting artists to develop new work for the public realm and non-arts spaces. Have you got an idea for a carpark, city square, railway station, park, garden, bingo hall, swimming pool, rooftop, shop front, arcade, supermarket, public toilet, river, church, football ground or restaurant? Or perhaps you've got an idea for a project that would exist digitally, online or as an audio piece, or abstractly as a competition, stunt, tour or game?
The programme has two stages:
Part 1
In September Fierce will select between eight and ten Fierce FWD artists. Each artist will receive a micro-bursary of £500 to try an artistic experiment, develop a piece of work or conduct some research towards a project. Alongside this, the Fierce FWD artists will participate in an intensive workshop delivered by one of the UKs foremost practitioners in making work in the public realm. Furthermore a number of research trips will be undertaken by the group and facilitated by Fierce to see high quality work around the country – with a bursary for each participant to do so. Research trips may include SPILL Festival of Performance (Ipswich), Arika (Glasgow), IBT: Bristol International Festival, Juncture Festival (Leeds), Sacred Festival (London) and more. Each Fierce FWD artist will also have their practice profiled to an international audience via a page on the Fierce website. Over this period that will start in October and run until March 2017, the cohort of Fierce FWD artists will support each other through facilitated discussion sessions.
Part 2
From the eight Fierce FWD artists two or three will receive additional funding, mentorship and producing /curatorial support to develop a finished site-specific work for Fierce Festival, running the 16 – 22nd October 2017.
How To Apply
Please send proposals to contact@wearefierce.org by noon on Monday 26 September with the subject line 'Fierce FWD 2016′. Proposals should be up to two pages (max 1000 words) that include:
An introduction to who you are.
Your reason for applying for Fierce FWD and your connection to the West Midlands.
A description of your proposed project, research or enquiry.
A broad outline timeline and how you propose to spend the initial £500.
We will assess the proposals on the quality of the ideas and would like you to be realistic about what can be achieved within the given budget.
In addition you may also include:
An up-to-date CV.
No more than 2 video clips of your previous work.
No more than 8 images of your previous work.
No more than 3 links to your website, blog or other online work.
If you would like to apply via a video message, please do so, and ensure it contains the same information as requested above, within a 5 minute maximum duration.
We particularly encourage applications from black, queer and disabled artists.
We may not be able to provide detailed feedback on all proposals. We also advise that due to other schemes in the region Fierce FWD is not best suited for playwrights and traditional theatre makers who are better supported via other scheme's in the region such as Rep Foundry.
If you have enquiries about the scheme email your question to contact@wearefierce.org and we will reply as quickly as possible.
Deadline
Monday 26th September at noon.

Posted 14 December 2015
14th December 2015: Fierce Festival, an international biennial of cross-art form performance in Birmingham, today announces the appointment of Aaron Wright as its new Artistic Director. Currently Programmes Manager at the Live Art Development Agency, Aaron will take over from Fierce Festival's current Artistic Directors Harun Morrison and Laura McDermott in April 2016.
Over the past five years at the Live Art Development Agency, Aaron has co-curated international programmes of live art and has worked as a guest curator and consultant programmer for the National Theatre, The Arches and Cambridge Junction.
Eileen Evans, Co-Chair of the Board of Trustees said: "On behalf of the Trustees, I'm delighted to appoint Aaron Wright as the new Artistic Director of Fierce Festival. We were struck by Aaron's passion and ambition for Fierce and the city of Birmingham. A dynamic curator and agitator, Aaron's deep relationship with UK and International Live Art ecologies and commitment to their future really shone through. Building on Laura McDermott and Harun Morrison's successful tenure and Fierce's track record of nurturing young, inspiring leaders, the board are committed to working with Aaron to grow Fierce in new and exciting directions."
Aaron Wright said: "I'm thrilled to return home to the West Midlands and take the helm of an organisation that has been a huge source of inspiration to me. Working at LADA, the world's leading advocate for Live Art, has given me the best possible experience, expertise and networks for this new role. After Laura McDermott and Harun Morrison's visionary tenure, Fierce is well and truly on the map as one of the most exciting, provocative and playful festivals of Live Art in the world. I hope to continue Fierce's history of premiering radical international work in the UK, whilst supporting more established UK practitioners,in turn contributing to a healthy national Live Art scene. I'm eager to grow large local audiences for Fierce without compromising its agenda of staging boundary pushing art. Fierce, at its core, is an agitator unwavering in its interrogation of the status quo. I can't wait to see where it might mislead us all next."
Harun Morrison and Laura McDermott said: "We are delighted by the appointment made by Fierce's board. Aaron Wright has impressed us over the years with his independent projects and work at the Live Art Development Agency. We look forward with excitement and curiosity to what promises to be a bold new future for Fierce."
For press enquiries, please contact:
John Diviney, Brunswick Arts
jdiviney@brunswickgroup.com / 07720 337 488
Notes to Editors
Fierce Festival
The next Fierce Festival will take place in October 2017. Across 2016 Fierce will launch a year-round program and the second call out for its West Midlands emerging artist development scheme Fierce FWD.
Aaron Wright
Aaron Wright is a curator and producer of Live Art. He joined the Live Art Development Agency (LADA) in 2010 through the DCMS Jerwood Creative Bursaries scheme and has been their Programmes Manager since 2012. At LADA he has co-curated international programmes of Live Art and speaks regularly on the subject. Aaron has also worked as a guest curator and consultant programmer for the National Theatre, The Arches and Cambridge Junction, as well as co-producing club night Knickerbocker at The Yard Theatre. Aaron also works as producer for the performance artist The Famous Lauren Barri Holstein and is a member of the Steakhouse Live collective. He holds an MA and a BA from the University of Birmingham and is a trustee of Birmingham Contemporary Music Group.
Posted 11 November 2015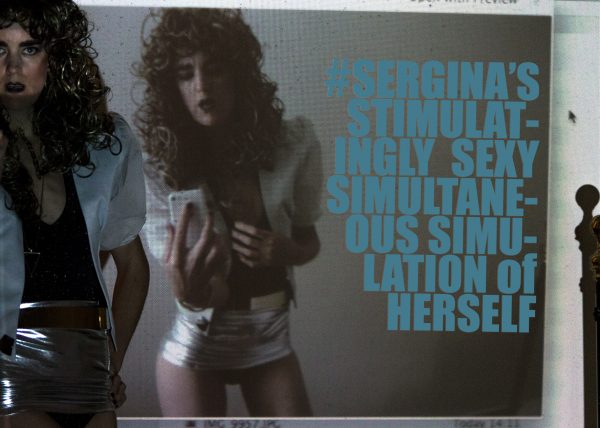 #Sergina is a gender-ambiguous, multi-locationable drag queen performed by Elly Clarke (mostly) and others, who sings and performs songs both online and off about trying to love, exist and get laid in a world that is increasingly experienced through screens.  In a society that is increasingly narcissistic, #Sergina is everybody's #selfie, and no one's. She is up for grabs and she is untouchable. She is an image and she is flawed (and confined) by her flesh/s. She is a self-sculpted c-celeb. Her self is worn (out) on different bodies. She competes with her own image, and usually loses.
#Sergina's Stimulatingly Sexy Simultaneous Simulation of Herself a 15 minute rehearsed live performance of Sergina's songs performed simultaneously by 5 different bodies performing from their own localities, observed by live audiences, linked up by technology, through which it is also broadcast. In every location, #Sergina will be half obliterated by her mirage images projected onto her from different corners of the world. It will be a huge IRL Google Hangout, where every body is a simulation of an original whose authenticity it is itself dubious.
Local Times and Venue Information:
BROOKLYN, 3PM
BELGRADE, 9PM
BERLIN,  9PM
BRISTOL, 8PM
MANCHESTER, 8PM,
@thisistomorrow
@Bomlab
@elly_clarke
Posted 10 November 2015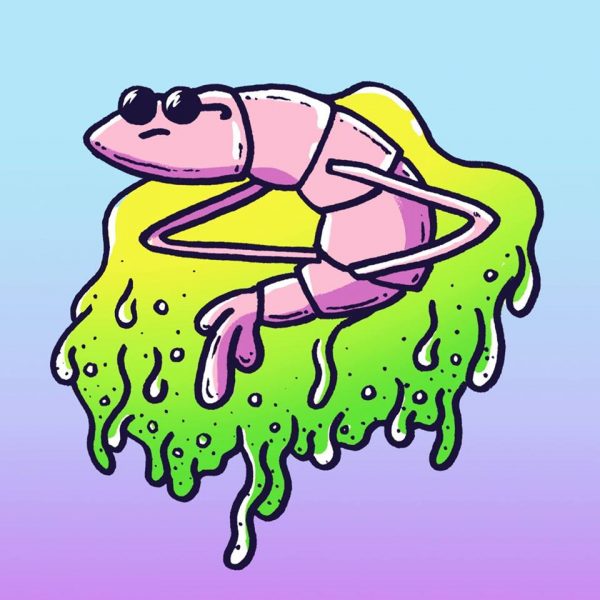 FRIDAY 13 NOVEMBER///THE WELLINGTON HOTEL, 72 BRISTOL STREET, B5 7AH///BIRMINGHAM///
9AM – 2AM
While it would be snooty to slag Birmingham's LGBT scene off for being too 'mainstream', there's no denying the fact that it's nowhere near as diverse as it should, or could be. As much fun as a night out on Hurst Street can be after a litre of gin, for a major city with over a million inhabitants, a growing economy and the youngest population in the UK, the lack of alternative spaces has always seemed rather odd. But then again, what the hell does alternative even mean? And how relevant would an alternative gay scene be to the inhabitants of a city that places its Michelin starred restaurants above all other forms of cultural expression? Do the city's gays even give a shit about alternative gay stuff? Or should we just accept Hurst Street for what it is, and get on with the serious business of being ethically minded consumers during our non-working hours, expressing our individuality through the things we buy and eat, as opposed to the music we listen to and the environments we choose to get pissed in?
It's difficult to identify the 'real' alternative from that which has just been marketed as such. The whole concept now revolves around consumption, with club promoters borrowing language from the world of advertising in order to sell their nights. Parties are repackaged and sold on as 'brands'. Purpose built venues are described in terms of how 'intimate' they are, and seemingly everywhere that doesn't play pop music is referred to as the 'underground'. Amidst all the talk of bespoke alternative clubbing experiences, it's easy to forget what it all actually means.
Some might say it's found in the music, others, especially in the LGBTQ community, explore the alternative through drag and performance. If we're looking for a definition of alternative in relation to night time entertainment, perhaps it might be accurate to say that it's about breaking with consensus; the opportunity to experience sights and sounds that you might not normally encounter and if anywhere needs to break with consensus – to challenge the status quo and mix things up a bit – it would be Birmingham's gay scene.
Tapping into the rich musical heritage of the LGBT community, PRAWN will be launching on Friday 13 November at the Wellington Hotel; an iconic venue famed for hosting same sex marriages before they were legal.
Situated on the edge of the Gay Village, the opening night will feature top Brummie DJ talent in the form of Leftfoot regular, Spinx, and Cache resident, Christie. Artist and A3 Project Space Director, Trevor Pitt, will be donning his 'TREVA' alter ego and warming things up with a very special engagement party set.
The music will include stuff you won't have heard before, some stuff you might have heard before, there will be old stuff and new stuff, and it's completely free.
Posted 2 October 2015
Spitting Art 
is a podcast dedicated to chatting to interesting artists around the world. Spitting Art is brought to you by
Bek
Berger "
an explorer, a producer and currently situated on the opposite of her world". Originating from Melbourne, Australia, she is currently in residence with
Fierce Festival
in Birmingham. Have a listen to the first podcast featuring
Selina Thompson
 who will be presenting
Race Cards
at Fierce Festival this year.
To find out more about Bek Berger or to get in contact visit www.bekberger.com
Spitting Art has been supported by the Australian Government through the Australia Council of the Arts, The Ian Potter Cultural Foundation, The Copyright Agency Career Fund and The City of Moreland.  
Posted 28 September 2015

2 – 4 Oct 2015
The ICA, in association with Selfridges, presents ICA Off-Site: Digbeth, Birmingham. The off-site project coincides with Selfridges' Live + Loud and is the ICA's first project in the city. ICA Off-Site: Digbeth, Birmingham aims to reference recent trends in contemporary urban sub-cultures and features a temporary exhibition and music programme that draws on Birmingham's mix of industrial and post-war brutalist architecture, celebrating the city as a centre for creativity and a source of inspiration.
Participants include Fergadelic, Tim & Barry / Just Jam, Tyrone Lebon, Ben Sansbury and Ashley Williams.
To accompany the exhibition and events programme, Voodoo Rays provides New York-style pizzas and drinks inspired by local Birmingham flavours.
Join in the conversation on social media with
#ICAOffsite
#LiveandLoud

Fri 2 Oct, 8pm-12am
Tom of England will headline the opening live music event with support from Tim & Barry and their signature psychedelic visuals.

Sat 3 Oct, 8pm-12am
Just Jam will present and broadcast a programme of live performances by Midlands and UK based contemporary electronic musicians including Barely Legal, Crack Stevens, Scratcha DVA and Tsunga.

Event location:
119 Floodgate Street,
Digbeth,
Birmingham B5 5TL
Whether you're a Birmingham local, or visiting from further afield, it's easy to get to the event location.
—> Visit our website for more information on planning your journey.
The project is organised in partnership with Selfridges & Co and supported by the Arts Council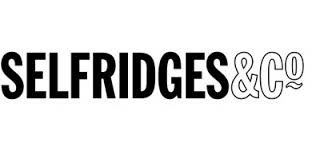 Posted 23 September 2015
Man Made & co. present
Made in Brum
An intimate mixed-bill performance curated by Man Made featuring original live dance, film and spoken words pieces.
Inspired by Birmingham's industrial landscape and by the bonds and conflicts of the city's night children, the work explores physical movement and mental constraints associated with friendships and affiliations.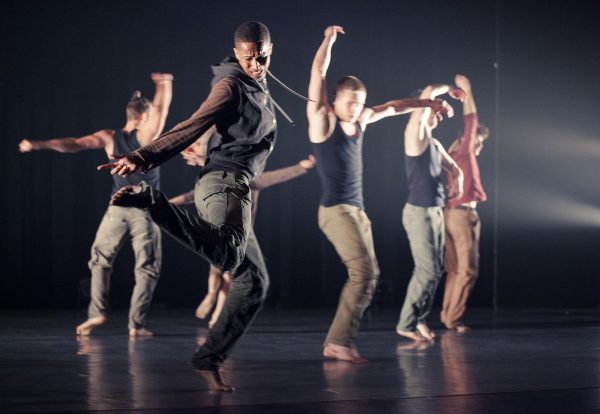 When: Thursday 8 October, 7.30pm (Running time: 60 minutes)
Where: Centrala Gallery

Produced by Man Made Youth Company (Johnny Autin & Jerrel Jackson)
Man Made & co (Man Made Youth Company/Autin Dance Theatre/ Jerrel Jackson Company/Vanhulle Dance Theatre)
Supported by Arts Council England, mac birmingham and DanceXchange
More info at their website and make sure you follow them on twitter! @manmadeyc
Posted 18 September 2015
Red Bastard (2 – 3 Oct) & Sirens (5 -6 Oct)
Special ticket offers for Fierce fam use promo code FIERCE2015 for half-price!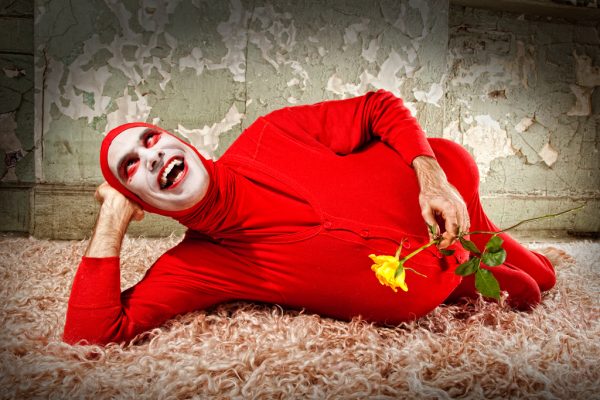 Red Bastard
Fri 2 & Sat 3 Oct | 8pm | Tickets £15 | Age 18+
Something funny must happen every 10 seconds… and it will.
After 5-star reviews and sold out shows across North America Europe and Australia, this seductive comedy monster delivers on his promise in this critically-acclaimed show. Experience this exquisite show as Red Bastard delicately leads you through a no holds barred theatrical masterclass – demanding to know nothing less than the existential query, "Who the hell do you think you are?"
Audiences should be prepared for anything to happen in this interactive show, in which Red Bastard engages you in masterclass of raw conversation, provocations, traps, rewards, and catch 22's— encouraging risk and personal discovery. Playful, mischievous and downright outrageous – don't miss this 'once-in-a-lifetime experience'!
"A masterclass in physical comedy… his power to inspire and enthuse is undeniable." *****  The List
"Jaw dropping… irresistible… (the audience) was taken on the ride of their lives… like great sex, I will be going back for more." ***** Kate Copstick, The Scotsman
Find out more http://macbirmingham.co.uk/event/red-bastard/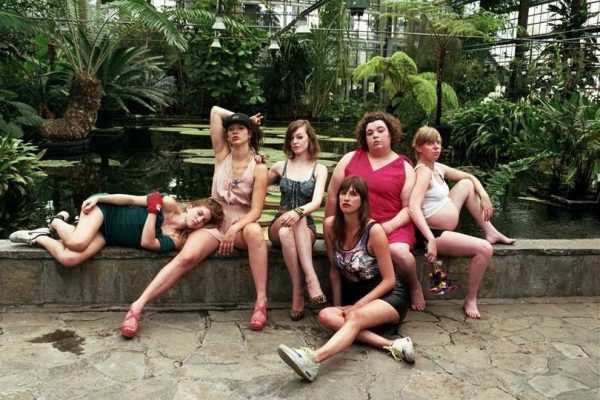 Sirens
Mon 5 & Tue 6 Oct | 8pm | Tickets £14 (£11) | Age 18+
Belgian collective Ontroerend Goed puts six young women on stage, to talk about how it is to be a female in the Western world at the start of the 21st century. After decades of feminism, six performers make the balance of how to be a woman – dealing with role models, patterns of expectation, persisting inequalities, acquired rights, inner censorship and everyday abuse as well as the new-found liberties and joys of being a female in the free world.
They've taken control of their appearance and use their range of expression to great effect. They've moved on, past militant anti–‐male rage to the belief that men can be just as feminist as women. The performance uses images from the fashion industry, advertisement and porn, language bites exemplifying everyday verbal sexism, drawing on personal experiences as well as social media and song lyrics, showing sublime mastery of the female voice in every sense of the word.
"…It's the unexpected juxtapositions that make this beautifully put-together show so startling and so thought-provoking.  Big, bold, brazen, and not a hussy in sight.  Only real women asking what it means to be a feminist." **** The Guardian – Lyn Gardner
Find out more http://macbirmingham.co.uk/event/ontroerend-goed-sirens/
Posted 17 September 2015
Friday 25th & Saturday 26th September at 6:30pm. Fierce Festival and mac birmingham present, as a part of the Birmingham Weekender:
Of Riders and Running Horses
J:My name is Jóhann and I'm an Icelandic theatre & performance student on a placement with Fierce. I'm not familiar with Still House's work, could you tell me a bit about the company and how it operates?
D: Still House is a company making a range of work across different performance platforms. It is made up of myself as artistic director, Laura Dannequin as associate director, MAYK as producers and a wide range of performers and creatives that join us for different projects. To date we have made 3 shows, touring throughout the globe: 30 Cecil Street, Ours Was the Fen Country and Of Riders & Running Horses. More information can be found on our website.
J: What inspired you to make this work?
D: I've been wanting to make a work like this for a number of years now. The inspiration originally came from a number of amazing customs, traditions and folk events I had discovered – the tar barrels of Ottery St. Mary in Devon, Old Glory and Pig Dyke Molly dancers and the Whittlesea straw bear festival in East Anglia among them. For me, the immediacy and the humanity of these events and the way in which they brought people together – in a joyful way – really appealed to me as a refreshing alternative to how dance is so often presented to an audience. I loved the close up nature of the performance, that there were no codes to decipher in order to 'get' it, the fact that the dancers brought their whole being to the performance. With Of Riders and Running Horses we've tried to tap into that spirit whilst using the expertise of everyone involved to make the kind of work that I don't see so often.
J: What inspired the venue and the scene?
D: In thinking about where to stage this work, I wanted somewhere a little removed from the street, somewhere both public and private where an audience can make the space their own for a night, a place where dance and live music feel a little improbable. Car park rooftops tick all these boxes really nicely for me.
J: How was the creative process?
D: An absolute pleasure. I've been honoured to be able to work with an incredible group of performers, musicians and creatives. We had a lot of fun workshopping ideas in the studio – with everyone chipping in to add to the mix. We'd work backwards and forwards between music-led ideas and movement-led stuff – some of which was pre-prepared and some of which we made in the moment in the room from nothing.
J: Where does the name Of Riders and Running Horses come from?
D: It's an original title – not from a quote or anything. To me it speaks of the relationship between movement and music in the piece and the connection between the two.
J: What made you decide on using live music?
D: The show is all about how we dance to music and the subtle exchange and dialogues between those two elements. To have recorded music would be way less pleasing for me and like we were only hearing half of a conversation.
Book tickets here!
Posted 15 September 2015
The festival is less than a month away!! (ARRRRRRRRRGH)
Today Fierce are holding an informal gathering for potential and existing volunteers at Birmingham Open Media (BOM) at 6PM.  If you are interested in vlogging, installing, party prep and more please come along! If you wish to volunteer and cannot make the meeting, all is not lost! please email volunteers@wearefierce.org for more info.
Fierce Festival relies upon its many skillful volunteers to help bring the festival to life; being an integral part of a festival that spans across the city means that we can be increasingly ambitious and most important FIERCE! Volunteers get to witness much of the process as well as performances!
We hope to see you there!
To get involved in the conversation use #fierce2015 #fiercefestival
@fiercefestival