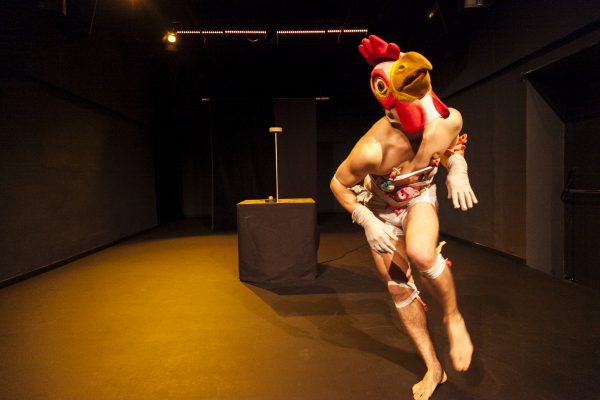 Here at Fierce HQ we're all really excited about the brilliant BE Festival, returning to Birmingham next week 4 – 8 July, at one of our favourite partner venues Birmingham REP. For the last few years BE Festival has brought the heart of Europe here to Birmingham, with an amazing and inspiring mix of artists and companies. One of our favourite things about BE is it's friendly atmosphere and those special shared dinners where artists can mingle with audiences – and who wouldn't love to chow down their dinner on the main stage of the REP?
We're still finalising our diaries and working out which nights we can get to (hopefully all of them!), but we're particularly excited about Indomador with Animal Religion on Tuesday night; Everything is OK from Marco D'Agostin on Wednesday; Performance Municipal by Vicente Arlandis and All The Voices from Tante & Tante both on Saturday 8th July.
See you at the bar, 'Karma' in hand for a drink?