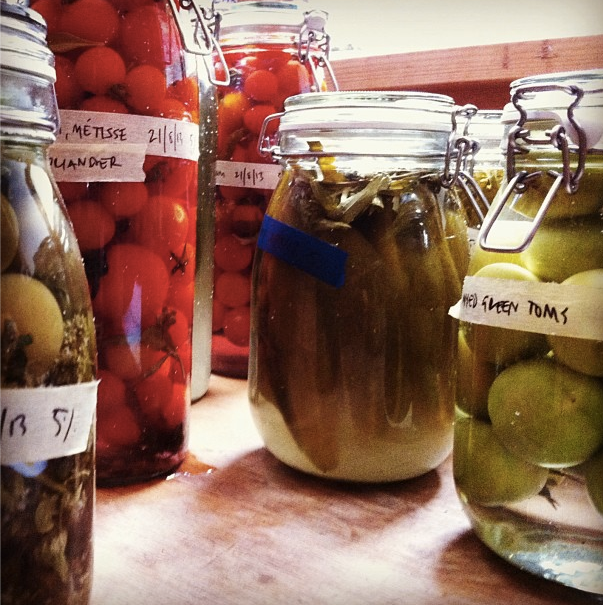 Fierce this year will open on Friday 4 October with Blood Moon Feast by radical food designers Blanch and Shock at Edible Eastside. The food that will be served has been inspired by and directly sourced from the urban garden. In the run up to the feast they have made several trips to the garden to take advantage of the produce in its prime (see images), including tomatoes, cucumbers, courgettes, coriander, dill, fennel and bergamot.
For the feast they will serve a combination of fresh and preserved produce, focusing mostly on fruit and vegetables grown in the garden and accompanied by freshly made cheese and their homemade bread and butter. In addition to the produce they will be using Edible Eastside's wood-fired oven. Much of the food will be prepared in this or grilled over wood. The evening will also include complimentary drink. A harvest feast to celebrate this Autumn edition of Fierce.
The night also includes interventions from performance collective Wolf In The Winter inspired by Bruegel's 'Blind Leading the Blind'.
Tickets for the evening can be bought here.