GIFTS OF THE SPIRIT: AUTOMATIC WRITING
Fierce Festival, Birmingham (UK) – April 2012
Call for Participants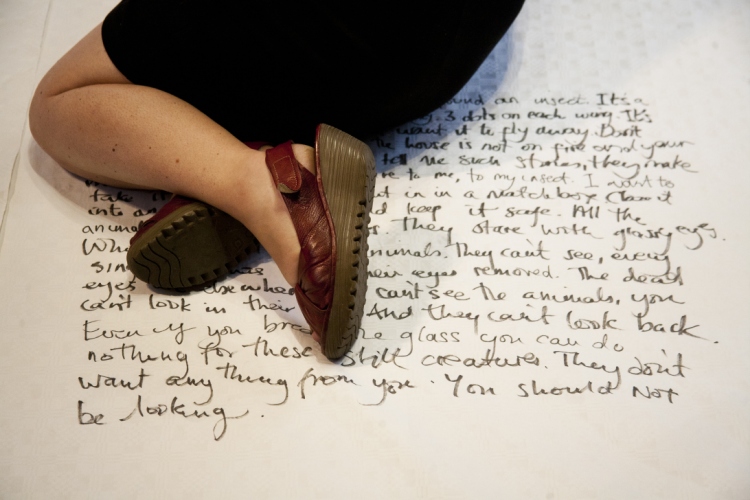 We are seeking participants for the third instalment of performance/installation, "Gifts of the Spirit: Automatic Writing" by internationally acclaimed live artist, Ron Athey.
The performance will take place on the 7th of April 2012, and there will be a full two day training workshop on the 4th and 5th to prepare you for the event, with some additional time on the 6th dedicated to training for the Glossalalia chorus (more details below). The workshop and the performance will take place in Birmingham as part of the Fierce Festival – the city's annual international festival of live art and performance.
Your participation is voluntary, and you will be responsible for organising your own travel for the duration of the workshop and performance. Fierce Festival will assist in trying to connect volunteers from outside Birmingham with home hosts or good value accommodation in the city. All participants will be eligible to purchase concession rate tickets for other shows in the festival.
Performance experience is not needed, only an interest in publicly exploring automatism.
We will need:
Automatic Writers: Take the concept of 'stream-of-consciousness' writing and push it two steps further. Will be required to attend workshop and technical.
Typists: will transcribe auto-text from handwritten cut-outs, on old fashioned manual typewriters.
Editors: editors who can put together fragments of auto-text and string them into shape for reading.
Glossalalia chorus: performers/vocalists who are interested in exploring different modes of ecstatic vocalizations.
It is essential that you understand and consent to undergoing hypnotic inductions for the development and performance of this automatic writing process. This will be done with recordings and a hypnotist, the idea being to access the subconscious and synchronise as a group.
Please contact Lisa Newman of 2 Gyrlz Performative Arts at lisa@2gyrlz.org with any questions and to submit your request for participation. Please send a brief description of your interest in the project, why you're interested in participating, and any experience you've had either with art or stream of consciousness/automatic writing. As stated above, previous experience is not necessary.
If you are selected, you will be sent an email of confirmation for your place. Many thanks and we look forward to hearing from you soon!