Distinctly Birmingham
A call for artists to develop ideas for public realm works for Birmingham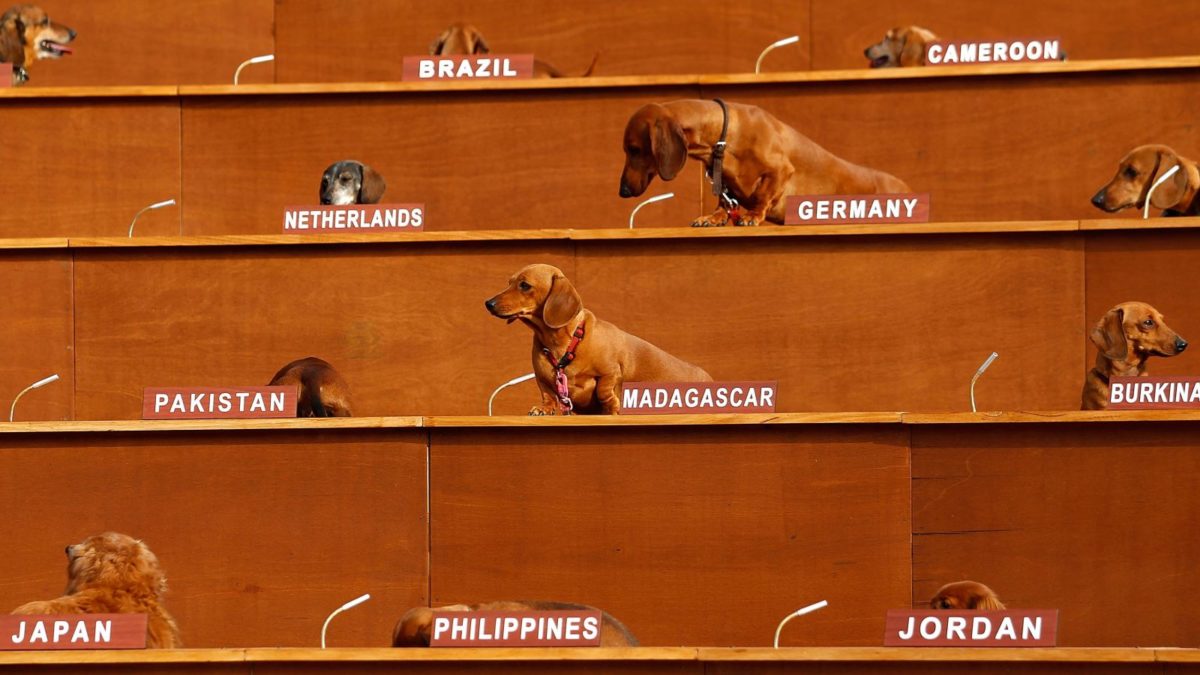 Overview
COVID-19 UPDATE: We are going ahead with the selection of the artists as per the details and dates before however, with England going back into a full lockdown we will be unable to deliver the residencies on the proposed dates. We will work with the contracted artists to find new dates that work for everyone, hopefully in January, after the final selection has been made – so please keep the applications coming!
Distinctly Birmingham (funded by the Greater Birmingham and Solihull Local Enterprise Partnership) sees Fierce working in partnership with Colmore Business District and other Birmingham City Centre "BIDs" to invite four UK based artists with an interest in creating publicly-sited socially relevant work, to develop new ideas for Birmingham. We are working with Birmingham artist Orit Azaz as a facilitator on this project.
We want these works to have the potential to reach lots of people and in particular 'passers-by' and therefore are seeking ideas for works that can take place outdoors or in areas of heavy footfall. This might include on streets, roads and in public squares, in carparks, libraries, markets, train stations, on public transportation, in parks and gardens, shop windows, inside civic buildings, at car boot sales, or outside sport stadiums on match day, on band stands, along the canals and waterways, gyms, sports pitches, office blocks – or even in the sky! We imagine these works being 'drop in' and free of charge without the need for ticketing. They should all have a 'live element' to them, and therefore we are not looking for projects that are purely object based/visual art.
Distinctly Birmingham offers a 4-day residency or digital residency, in Birmingham (or remotely) for research and inspiration by drawing on the people, places and histories unique to the city followed by a presentation event at a later date to present the developed ideas to a room of local businesses, organisations and councillors. Artists will develop ideas for public realm projects. We encourage established artists from a wide-range of disciplines to apply. We would love to generate ideas across a wide breadth of practice and so projects might be based in live art, performance art, intervention, activism, experimental theatre, installation, expanded choreography, cabaret, socially engaged art and participatory projects. Experience of developing public realm work is not essential – in fact, we'd be keen to hear from artists who haven't made work for the public realm before but might have an established practice in a different area. We also encourage critical conversations that might challenge Birmingham and its history – we don't need things to be rose-tinted!
We are also aware that the current landscape of outdoor arts programming does not reflect the population of the UK. Making work in the public realm comes with a whole host of challenges. For queer artists, trans artists, disabled artists and artists who are ethnically and culturally diverse, and who experience racism in our society presenting work in the public realm can be unsafe. We want to acknowledge this and express a commitment to collectively navigating these challenges with artists through this process, holistically. We therefore hugely encourage applications from queer artists, trans artists, disabled artists and artists who are ethnically and culturally diverse, and who experience racism in our society.
We are looking for ideas that are innovative, outlandish, outrageous, one-of-a-kind, thoughtful, intelligent, political and ultimately very Fierce. We have included a list of some of our previous public realm projects below so you can get a sense of the kinds of things we might be interested in. Don't be limited by this list but please, no jugglers.
Commission Outline
Fierce are seeking to work with four artists / companies for this opportunity. We are looking for established artists who have been making work for a minimum of five years outside of an educational context. Each artist will receive:
A £750 fee to take part in the residency and develop an idea in response to present
Return transport to Birmingham, accommodation (hotel/serviced apartment) for three nights and per diems covered during the residency / presentations
Support to engage with the planned itinerary for the residency including visits, interviews, archive access, collective conversations and more
The opportunity to pitch your idea to the Fierce team, local businesses, key partners and stakeholders in a facilitated, friendly and supportive context
Please note this process does not guarantee a full commission, but simply offers a paid opportunity to generate artistic ideas, with a view to potentially finding partners and funds if projects seem viable. The intellectual property of any ideas developed by the artists will always remain with the artist, but Fierce asks to have first refusal on commissioning the idea (for a fixed period to be agreed between the artists and Fierce).
Eligibility
This opportunity is open to established artists, and due to COVID-19 applicants should be based in the UK.
Artists should have a track record for delivering work for a minimum of five years post education (including higher education). No formal educational qualifications are required but this is not an opportunity for emerging artists.
We are open to applications from a wide range of artists, but artists should be a 'good fit' for Fierce. Fierce is an organisation that supports Live Art – a contemporary, broad and experimental area of practice based in the live moment. Artists should have an interest in creating live projects, performances, events or experiences. We are not seeking purely object based/visual arts proposals.
It is unlikely that this is the right opportunity for circus artists, street entertainers, playwrights, composers, sound artists and those working with traditional art forms. However we are open to our thinking being challenged around this, if a good case can be made (previously we presented Ballet on the Buses, and put the City of Birmingham Symphony Orchestra in hot air balloons for Luke Jerram's Sky Orchestra).
Please do not apply pitching formed ideas – the ideas should be generated through the residency.
Artists should be available for the entirety of the dates of the project.
How to Apply
Please send applications to admin@wearefierce.org with the subject line 'Distinctly Birmingham.' Applications can be submitted in writing, by voice-recording or video and should include the following:
A link to your website and / or a copy of your CV (we will accept both, but only require one)
Examples of previous work you've created for the public realm, or, if you have not done any yet, an outline of why you are interested in creating work for the public realm (no more than 400 words or 3 minutes), and what support you might need to develop your practice in this area
A short statement of why Birmingham and this opportunity is of interest to you (no more than 400 words or 3 minutes)
A short statement on why you would like to work with Fierce (no more than 400 words or 3 minutes)
A completed monitoring form, downloadable here (these are anonymous and will not be viewed alongside the application, and will not inform our decision making).
Confirmation you are available for the residency and pitching dates
We usually avoid open calls at Fierce as we recognise they are labour intensive for artists and the ratio of applications to opportunities is low. On this occasion we wanted to widen the pool of artists we work with and engage with people who perhaps haven't worked with Fierce recently (or ever) and remind people that we're here and our door is open for conversation! We urge you to spend no longer than 15 minutes on your application – we have designed it with this length of time in mind. We very simply want to know what sort of art you make, and why you are interested in this opportunity – there are no trick questions and floral language is not necessary.
Word limits are a rough guide: please don't spend ages trying to cut ten words out to get it under the limit, and also don't feel the need to use all the word count – brevity is great!
The cut off point for applications is 12noon on Monday 9th November 2020, as we will start reading that afternoon. We will not penalise applications that are a few minutes late, but please be respectful of other applicants by not submitting applications many hours and days later.

Residency: Week beginning 7-10th December 2020  – WITH THE ANNOUNCEMENT OF THE NEW LOCKDOWN, THESE DATES WILL LIKELY BE POSTPONED UNTIL JANUARY. WE WILL CONTINUE WITH THE PROCESS AND CONTRACT THE FOUR ARTISTS AND REARRANGE NEW DATES WITH THEM, SO PLEASE KEEP APPLICATIONS COMING.

Presentation date: 21st January 2021 (subject to change, see above)
These dates are our current intention but may have to shift if we enter another COVID-19 lockdown. We will work with the chosen artists to ensure compatible new dates. See our other COVID comments below.
Decisions will be made based on application, without requirement for interviews.
Access:
Accessibility and inclusivity are vital to Fierce, from our programme through to our working culture. We are committed to making application processes as accessible as possible. If we can provide you information in a different format or you have any questions regarding this opportunity please contact Executive Producer Pippa Frith on pippa@wearefierce.org We actively encourage and welcome access documents.
We are firmly committed to working inclusively, we work continuously to try and ensure Fierce is an anti-racist environment. We offer applicants a pre-application phonecall / videocall / coffee with the Artistic Director or Executive Producer for anyone who wishes to understand more detail of our work in this area which may help them feel more confident to work with Fierce before applying. To arrange this please email: pippa@wearefierce.org
Fierce Festival is committed to providing equal opportunities and accessibility, and encourages applications from any artists regardless of age, gender, ethnicity, disability, sexuality, religion and/or belief, as well as artists who might not have taken a conventional higher education route.
Covid-19: We know for many artists being physically here in the city to do this research will be beneficial. We also know many artists may not be able to engage in this way due to COVID-19. We considered this tension and the possibility of delaying the programme further, but we were keen to get this opportunity out and live to artists. Due to these factors, we will offer both an in-person and virtual version of the residency programme, ensuring artists can engage regardless of the situation around COVID-19.
Any in-person activity will be COVID-safe adhering to relevant guidelines, accommodation will be private, and where necessary private transport to the city will be provided. A full risk assessment will be developed before artists coming to the city.
A little bit of history and background:
Fierce transforms the city and the way we feel about it: populating theatres, galleries and hidden, unusual or out-of-the-ordinary spaces like disused warehouses, carparks, libraries, swimming baths and even Spaghetti Junction. We have given a guided tour of Berlin in Birmingham; put the name of a local nurse in lights on top of the old (and now torn down) Central library and put the CBSO in hot air balloons flying them over the city as dawn broke. We have created projects with local hospitals and teenage cancer patients, 60 dachshund dogs and their owners, 6 female teenage car mechanics, club kids, scientologists, Morris dancers and once even held a public vote on our entire festival programme.
Fierce has a long history of being class-leaders in the world of public realm art. We are commissioners of Play me I'm Yours – the project responsible for all those pianos in public spaces, leaving a permanent legacy around the world. Fierce also presented the 'Birdman of Birmingham" placing artist Benjamin Verdonck in a giant nest on the Rotunda for a week, gaining international news coverage. Fierce's unusual outdoor work changed the landscape of outdoor arts in the UK and paved the way for other projects nationally. In the last decade there has been a proliferation of public realm art but this has seen the quality, visibility and value saturated. We want to return to our roots, of being an agenda setting organisation by piloting a new model for commissioning that could offer a new and sustainable way of creating arts for the public realm exemplifying best national practice and crucially regional distinctiveness.
Examples of previous Fierce commissioned or programmed public realm projects (in chronological order):
Cakes are delivered to offices simultaneously on points on an arc through the city
The Great Swallow, Benjamin Verdonck
A man lives in a giant bird's nest on the Bullring Rotunda for a week
A group of identically dressed women who transform, celebrate and disrupt the environment around them
Phonebox Pieces, Howard Mathew
High speed transformations in telephone boxes
One of the original immersive productions: real life ghost train with real life actors
A public vote to decide who gets their name in ten foot lights on top of Birmingham Central Library
The City of Birmingham Symphony Orchestra in hot air balloons playing music designed to influence peoples dream, flying low over neighbourhoods at night
Play Me, I'm Yours, Luke Jerram
50 public pianos left around Birmingham city centre
A scale model of the UN chamber populated with 50 Dachshund dogs
A slow journey lying on your back, looking upwards moving along a track underneath Spaghetti Junction
A pop up nail bar in Birmingham library where you could have nails with the faces of significant local and historical women applied
A wooden sculpture entwined around the columns of Birmingham Town Hall, then set on fire
An artist circles a huge pile of chalk, collecting the secrets of passers-by which are put in a box on top of the mound and then set on fire
Museum of Water, Amy Sharrocks
Audiences are invited to contribute samples of water to this travelling museum, staged here in the Moseley Road Swimming Baths
Tram-a-lama-ding-dong! feat. Figs in Wigs, Barbara Nice, Lorraine Bowen
Pop-up cabaret on Birmingham's newly opened metro system
Demonstrating the World, Aaron Williamson
From a trailer sales booth in Victoria Square a man demonstrates everyday activites using a complex hand choreography
Capitalism, It Works For Me, Steve Lambert
A giant performative sculpture, asking the public to press the 'yes' or 'no' button on whether capitalism works for them
Lord of Flies (Coronation), Preach R. Sun
A man lies in a glass coffin for 12 hours before dragging it through the city streets and leaving it on the steps of Birmingham Museum & Art Gallery
Itinerary Ideas
Whilst the full itinerary will be set in due course, we have outlined some of the areas we may visit during the residency below.
Birmingham has more canals than Venice with 56 Km of waterways! The first to be built began construction in 1768 under the supervision of engineer James Brindley, who is the namesake of Brindleyplace. The area occupied by Brindleyplace was, at the height of Birmingham's industrial past, the site of factories, however, by the 1970s as Britain's manufacturing went into decline, the factories closed down and the buildings lay derelict for many years. Today it is a large canalside development just off of Broad Street, bustling with restaurants, bars, and home to the National Sea Life Centre, Royal Bank of Scotland, Orion Media, Crescent Theatre, and contemporary art gallery, the IKON.
Upon opening on 3 September 2013, the new Library of Birmingham replaced Birmingham Central Library. It is estimated to have cost £188.8 million, making it the inherent flagship project for the city's redevelopment scheme. It has been described as the largest public library in the United Kingdom, the largest public cultural space in Europe, and the largest regional library in Europe. The structure also makes use of a green renewable energy system, with an aquifer ground source system to reduce energy consumption. Cold groundwater is pumped up from underground and used in the air conditioning system.
Opposite New Street Station is Birmingham's Bullring. It is one of the largest shopping centres in Europe and has been hosting markets since the 12th century. The area around the Bullring is the city's main retail area with three different markets: open, indoor and rag markets. The rag market contains 350 stalls and 17 shops supplying fabric, haberdashary and household goods. Historically, the area has significance as being a hub for working class people, being the site of demonstrations and speeches for working class movements. Alongside these main markets in the city centre, there are smaller markets around the city with local produce such as Moseley farmers market and alternative market Oasis.
The Jewellery Quarter is Europe's largest concentration of businesses involved in the jewellery trade, which produces 40% of all the jewellery made in the UK. Historically the Jewellery Quarter has been the birthplace of many pioneering advancements in industrial technology. During the 18th and 19th centuries, Birmingham prospered from the Industrial Revolution and developed into a large industrial town, manufacturing a vast range of products Due to the industry's decline, the 20th centre Jewellery Quarter has transformed into a hub for creative businesses and a host of bars and restaurants, whilst maintaining its urban fabric. By the mid-19th century, the jewellery trade was considered the most lucrative in the city with jewellers being some of the best paid workers in the city.
Digbeth is a growing neighbourhood of friendly, creative people in Birmingham's former industrial heartland. In 1993, funding was secured to restore The Custard Factory, and the first phase was launched. As part of the Big City Plan, Digbeth is undergoing a continuous large redevelopment scheme that will regenerate the old industrial buildings into apartments, retail premises, offices and arts facilities. Despite much of Digbeth dating back to the Middle Ages, such as The Old Crown pub and venue which dates back to 1368, today the area is associated with the development of the British electronic music scene and is home to several different club venues and studio spaces. Also, places like the Custard Factory and Melting Pot offer dynamic spaces for pop up art events and exhibitions, as well as creative collaborative offices.
Birmingham Museum and Galleries contain over 800,000 items in their collections. These include Western and European art from the 12th to 21st centuries, 42,000 items directly related to Birmingham and its peoples histories and over 40,000 items covering Birmingham's historic trades and industries. There are nine sites across Birmingham: Birmingham Museum, ThinkTank, Aston Hall, Blakesley Hall, Museum of the Jewellery Quarter, Sarehole Mill, Soho House, Weoley Castle, Museum Collections Centre.