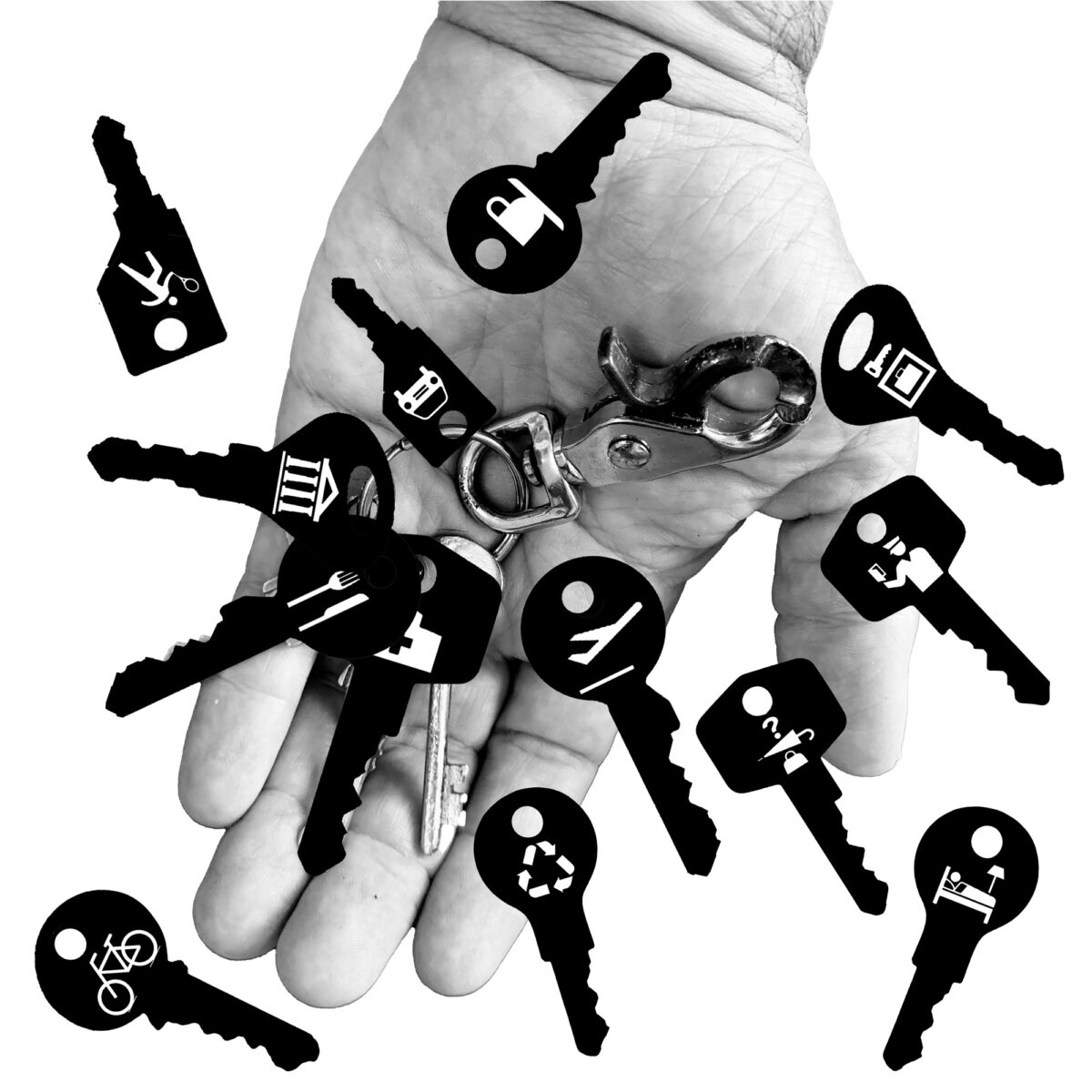 Last week, Key to the City – our first major project of 2022, our 25th anniversary year – was unveiled as part of the Birmingham 2022 Festival launch. 
Now we need your help to bring it to life.
Key to The City by Paul Ramírez Jonas is a large-scale participatory public realm project taking place at locations across the city for 10 weeks, from 28 May to 7 August.
During the summer of 2022 anyone will be able to award the Key to the City – usually reserved for dignitaries and prominent public figures – to whomever they want, for whatever reason they want. 
For a limited time, a minimum of 15,000 key holders will be able to explore private, hidden, secret and intriguing places and spaces that are usually inaccessible to the public and that will bring a new perspective to the city.
So far we have a hidden tunnel, a locked artefact in a museum, a brand new city skyline view, and a private garden – plus many more to be revealed.
We're currently finalising the secret locations and artefacts that will be explored by thousands of people as part of the project, and would love to hear from anyone that has an interesting site that we can unlock for those with the Key to the City.
What are we looking for in a potential Key to the City site?
It must be ordinarily inaccessible to the public.
It can be unlocked and explored by the public without supervision – the aim of the project is to reveal the inner workings of the city and the things that make it unique – rather than choreographing a guided tour just for the purpose of the project (although we will be placing volunteers in some locations to ensure security and safety).
It needs to be accessible every week, for 10 weeks. We don't require 24/7 access, and we can operate specific visiting windows across different days of the week – but it must be available for keyholders to explore for the whole 10 weeks.
The site doesn't have to be a whole building – it can be a specific area, room, cupboard, or even an individual item that's usually locked away.
The site doesn't need to be heritage or 'old', new and developing sites are welcome too. We are creating a contemporary portrait of the city.
In painting the picture of the city, we're looking for sites across a number of categories – birth & death, religion & faith, arts & culture, law & order, money, power, services & utilities, transport, leisure, food & drink.
This is a great opportunity to be part of a major Birmingham 2022 Festival project, and gives you a platform to tell a unique story about you and your space – whether that's something interesting about the architecture of the building itself, or an insight into the ethos and inner workings of your organisation.
To help amplify the story of the project, Fierce will be profiling and creating content around each of our Key to the City locations – sharing it across our channels and beyond.
Do you have access to a site that you'd like us to consider?
Are you in a position to be able to start discussions with us about how it may be included in the project?
If so, please complete this short form providing some basic details, and we'll be in touch if we think your site could be a good fit.
We have a short and exciting window remaining in which we will finalise the last few locations, so please get in touch as soon as possible if you would like to register your interest.