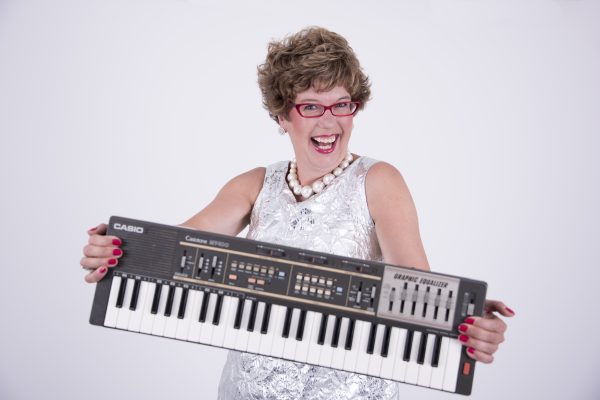 Fierce is delighted to be presenting two events as part of Birmingham's largest arts festival, the Birmingham Weekender. The Birmingham Weekender takes place this September 22-24th ad features hundreds of events across the city centre.
Firstly, Tram-a-lama-ding-dong! Cabaret on the Metro sees a host of cabaret stars jump aboard Birmingham's newest mode of transport. Armed with her Casio keyboard, be seduced by the catchy pop hooks of songstress Lorraine Bowen of The Crumble Song and Britain's Got Talent fame; marvel at the entrancing synchronised dance routines of the strange but true quintet Figs in Wigs and laugh along with Birmingham's First Lady Mrs Barbara Nice as she rolls out gags faster than the speed of tram. All you need to partake is a ticket to ride! Supported by Midland Metro with pop up performances on-board the trams, 3-9pm between New Street and the Jewellery Quarter stops.
Secondly, end your day with a party at Club Fierce: Deadpan Disco. Nothing to laugh at here, It's the most straight faced party in town! Expect warped cabaret from deadpan dance troupe Figs in Wigs; armed with her Casio keyboard Britain's Got Talent star Lorraine Bowen is deadly serious; lifeless cookery demos from premiere bio-queen Victoria Sin and live music from multimedia performance artist and musician Rebekah Ubuntu – all this and more to be announced, plus Club Fierce DJs. Advance booking recommended. Hosted by Yshee Black.
Tickets for Club Fierce: Deadpan Disco can be purchased here.