Fierce Brunch 
10am-noon, Birmingham City Centre
A chance to informally meet and mingle with other festival attendees local and international, festival artists and staff.
£5
Slap Talk
Action Hero (UK)
11.30am – 15.30pm, Warwick Arts Centre, drop-in throughout the 4 hours
Slap Talk is an exhaustive verbal confrontation between Gemma Paintin and James Stenhouse, who comprise Action Hero. During the performance the duo will ritualistically insult each other while reading from autocues. In doing so they call to mind not only the 'trash-talking' between boxers at a televised weigh-in or jousting politicians, but the latent potential of violence that is present within everyday life.
Free.
Four Stages of Conversations
Lundahl & Seitl (SE)
12 – 5.30pm, Warwick Arts Centre
Christer Lundahl and Martina Seitl, create immersive, participatory environments, often involving intimate binaural recording, touch and prolonged darkness. Their last performance in the West Midlands was the critically acclaimed Symphony of a Missing Room at Birmingham Museum and Art Gallery, at Fierce Festival 2011. This new work involves a collaboration with Sue Fox, a renowned hypnotist.
£10/£7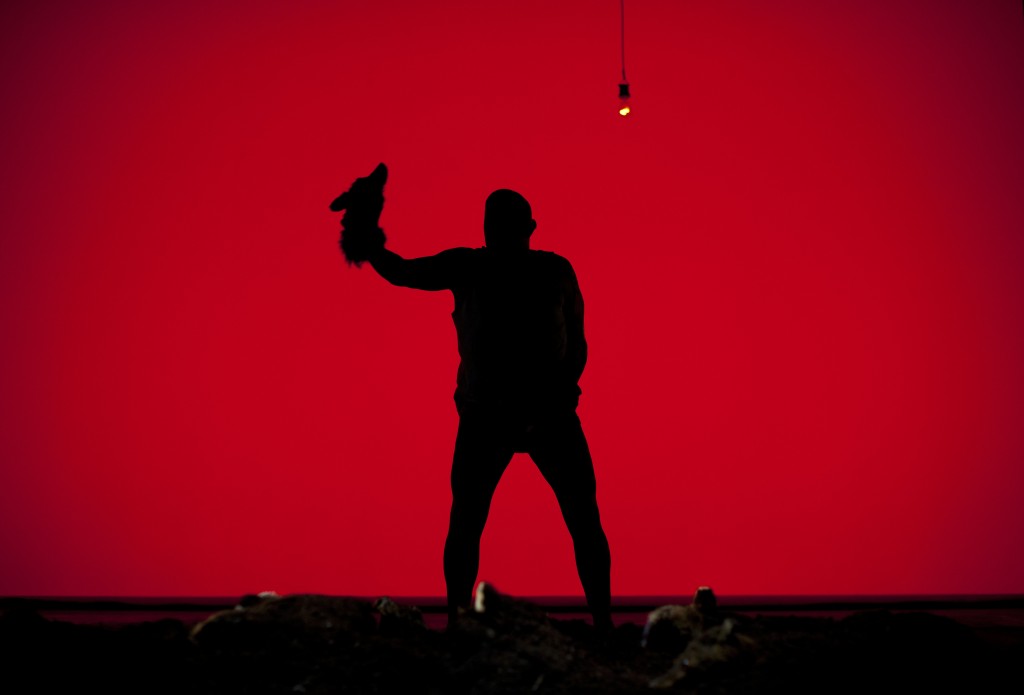 Because of Love
Franko B (UK)
6pm, Warwick Arts Centre
The piece represents a departure in Franko's practice, moving away from the tableaux vivants of his previous work. Here, multiple elements (including live presence, original music, animation, video projection, lighting and scenography) are brought together to weave a loose, non-linear narrative, guiding the audience through a dynamic journey that unfolds over an hour. The centrepiece of the work is a choreographed duet with Franko B and a life-sized animatronic polar bear.
£15/£13
Fierce Festival Closing Concert: Nicolas Jaar + Joshua Light Show (US)
Doors open 7.30pm, Warwick Arts Centre
Rising electronica star Nicolas Jaar appears with New York's legendary Joshua Light Show, noted for creating the hallucinatory visuals behind mythic rock acts of the late 1960s, including The Doors, The Jimi Hendrix Experience, The Grateful Dead and Janis Joplin. Reformed by founder Joshua White with a new team of artists in the 2000s, the light show combines classic analog effects—including the "liquid light" for which it is best known—with contemporary digital approaches. This is one of only three performances in the UK and a rare European outing for the Joshua Light Show.
£15/£10
Post concert, you will be able to comfortably get late trains to London or Birmingham from Coventry. Warwick Arts Centre is a 15 minute taxi ride from Coventry Railway Station. Information on getting to and from Warwick Arts Centre can be found here.
* * *
To buy the Fierce See-Everything-Ticket Fri 4 – Sun 6 October £75/£65 click here.
To buy the Fierce Sunday ticket £24/20 click here.