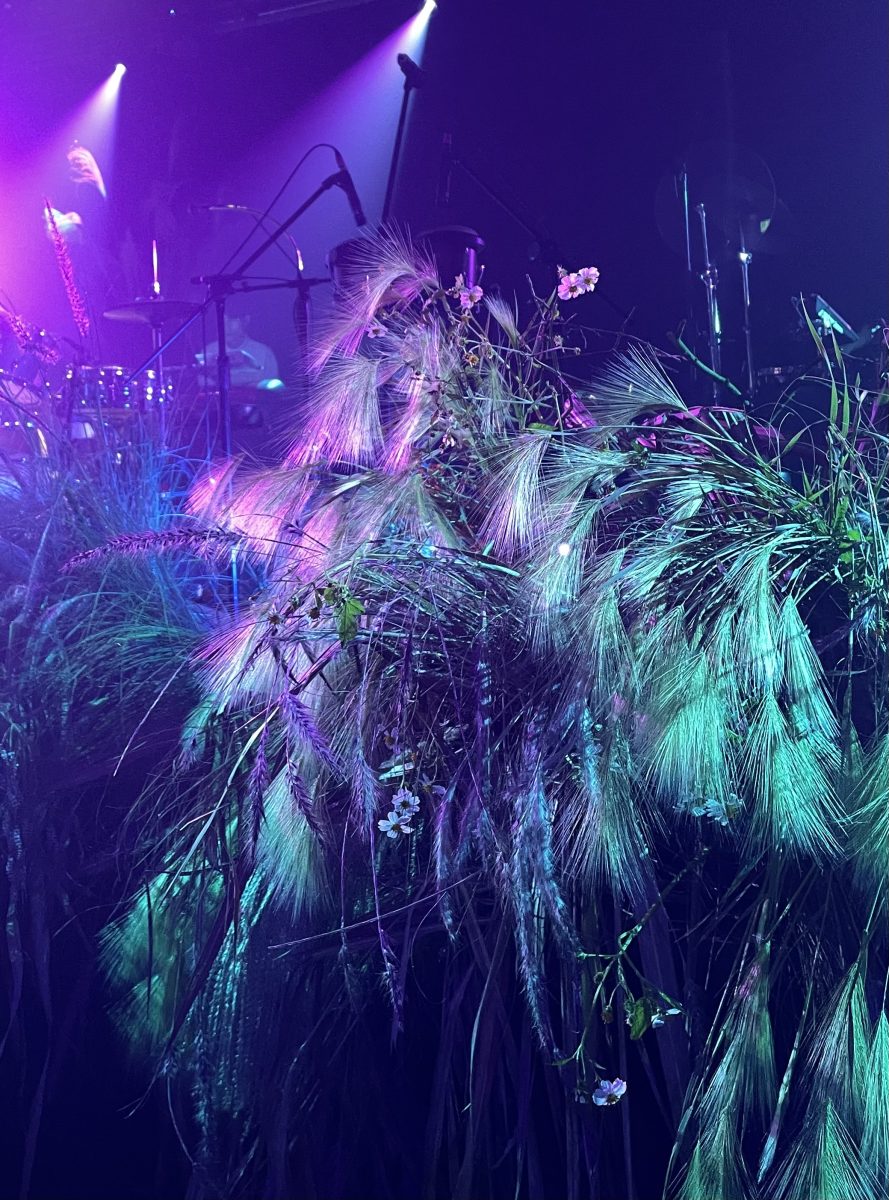 In addition to the previously announced programme of performance Fierce is excited to release details of our Festival Hub, Talks Programme and Late Night Bar.
We're thrilled to be partnering with B:Music who will host this year's Festival Hub upstairs at Symphony Hall in the Jane How and Justham Family Rooms with gorgeous views overlooking Centenary Square.
Our talks programme takes place Friday to Sunday in the Festival Hub, which transforms by night into our late night festival bar running Wednesday – Friday.

Additionally at Symphony Hall we'll host a concert as part of B:Music's Free Jazz Friday's series with the Luca Manning Trio. All Fierce Festival activity at Symphony Hall is completely free of charge.
Full listings are below.
Festival Late Night Bar
Featuring enormousface, 火山 + HighSeas
Weds 12th, Thurs 13th, Fri 14th October, 9pm – 1am
Festival Hub @ B:Music Symphony Hall
Free
Join us to hang out and discuss the days performances at our Festival Late Night Bar Wednesday to Friday in the Festival Hub at B:Music Symphony Hall. Expect late night DJs, nihilist puppetry, flora and fauna and skyline city centre views.
Each night at midnight enormousface presents one of their infamous anarchist nihilist philosophy puppet shows. Floral arrangements come courtesy of 火山 + HighSeas (pictured above) a collaboration between 台中 (Taichung) and Birmingham. Plus a soundtrack courtesy of some of Birmingham's weirdest selectors.
Soundtracks provided by…
Wednesday: DJ Forgets (Energy Flow)
Thursday: Sexy Roy
Friday: TBC
Fierce Talks
Performance, Possession & Automation
Friday 14th October, 11am (60mins)
Festival Hub @ B:Music Symphony Hall
Free
Join Nicholas Ridout and Dhanveer Singh Brar in conversation about their new 3-year research project, Performance, Possession & Automation.
The project brings together academics and artists to investigate the resistant power of 'spirit possession', the contemporary rise of automation, and their entanglement with histories of colonial slavery. How is contemporary performance shaped by and responding to these experiences?
This launch event will also feature a performance from the project's commissioned artists, Eirini Kartsaki and Nicol Parkinson:
anomalopteryx
Anomalopteryx is a flightless bird, known as a lesser bird, only slightly taller than a turkey. A play of movement in and out of sense, in other words, speeches and sounds.
Performance, Possession & Automation is funded by the Arts and Humanities Research Council, supported by Queen Mary University of London and University of Leeds, in partnership with Fierce and Transform, and with the collaboration of performingborders.
Half Human, Half Toy: Saeborg, In Conversation
Friday 14th October, 2pm (60mins)
Festival Hub @ B:Music Symphony Hall
In partnership with the University of Sheffield
Free
Tokyo-based artist Saeborg describes themselves as "an imperfect cyborg – half human, half toy". Their work emerged out of the queer club scene in Tokyo, each piece beginning as a costume for Department-H, a nightclub and fetish party that has been running in the city since the early 1990s. Saeborg creates inflatable worlds of latex, nightmarish and cute configurations that are stages for huge toy-like creatures to perform mythical fables of life and death. Saeborg's aim in making these works, is "to transcend gender" and to move beyond the restrictions of human bodies to escape strict gender roles in Japanese culture. Using livestock and insects as analogies for society's expectations and treatment of women, Saeborg creates worlds that are inhabited by creatures that "humans consider the basest of our ecosystem".
Saeborg, assisted by a translator, will be in conversation with Mark Pendleton from the University of Sheffield. Supported by the Daiwa Foundation and the Great Britain Sasakawa Foundation.
Get Out of My Swamp
Featuring enormousface, crazinisT artist & Oozing Gloop
Saturday 15th October, 11.30am (75mins)
Festival Hub @ B:Music Symphony Hall
Free
Join three singular artistic outsider voices for this discussion that questions our understandings of art, time, humanity and the planet! Themes running throughout the incredible bodies of work by enormousface, crazinisT artisT and Oozing Gloop include the reinvention of the self, the body as political site, swamps, garbage, internet culture and Donna Harraway's theories of the Chthulucene. Join this lively discussion as the artists discuss their practice and hopes for the future.
SaVAge K'lub: In Conversation
Sunday 16th October 12.30pm (75mins)
Festival Hub @ B:Music Symphony Hall
Free
Sistar S'pacific, aka Rosanna Raymond, is an innovator of the contemporary Pasifika art scene as a long-standing member of the art collective the Pacific Sisters, and the founding member of the SaVĀge K'lub. Raymond has achieved international renown for her performances, installations, body adornment, and spoken word. Rosanna will be in conversation with other members of the SaVAge K'lub as they discuss their practice and the creation of their exhibition Vā TAMATEA, currently on show at Birmingham Museum.
Supported by the Birmingham 2022 Festival & Creative New Zealand. Part of the Healing Gardens of Bab.