Kaye Winwood & Olivia Winteringham
Kaye Winwood Projects produce immersive food and sensory experiences for curious appetites with a desire to push the boundaries of dining.
Kaye has 18 years experience as an Arts Professional specialising in visual art, food, moving image and performance. Clients, employers and commissioners have included the Barbican Art Gallery, London; New Art Gallery, Walsall; Situations, Bristol; ArtLoop Festival, Sopot, Poland; Ikon Gallery, Vivid Projects, Library of Birmingham, Capsule, mac, Birmingham Hippodrome, University of Birmingham; BIAD School of Art and BCU, Flatpack Film Festival.
She was co-founder/director of Companis Food Provocateurs 2009-14. In 2015 she started to work independently as Kaye Winwood Projects.
Kaye is an Honorary Research Associate at the University of Birmingham; a peer reviewer for the online journal FEAST; an artistic member of Vivid Projects' Black Hole Club and was a recent participant on 'Re:Present Transforming the Diversity of Cultural Leadership'.
www.kayewinwood.com
~
Olivia is a performer, theatre-maker and 1/3 of Birmingham-based KILN ensemble (an associate company of Birmingham Repertory Theatre). Olivia creates new performances in collaboration with a range of artists and practitioners from food designers, to choreographers, neuroscientists to sound artists. She works in a wide range of forms including food performance, music-theatre, text projects, site-based installations, and audio projects.
Olivia has toured work throughout the UK and overseas to spaces, venues and festivals including Chance Brothers Glassworks (Smethwick), Bristol Old Vic, Birmingham REP, mac birmingham, Old Vic Tunnels (London), Mayfest, Latitude, ACT festival, (Bilbao) and Short Festival (Rome).
Exploring Fanny (working title)
Brought about by a strong, shared interest in the repulsive and grotesque within food and performance, this research will inform and direct a new project/body of work by Olivia Winteringham and Kaye Winwood.
Starting with the formidable character of Fanny Craddock, Olivia and Kaye will look at how issues of gender, domesticity and repulsion can be brought together in performance to evoke the grotesque. Using exaggerated character traits and costume they will R&D a 'host' to create a participatory food-led performance set in domestic environments, cafes/restaurants.
They will explore food as an artistic medium and look at how foodstuff, combined with performance, can embody disgust and distaste with a live audience to provoke strong, physical and emotional reactions in the audience/participants.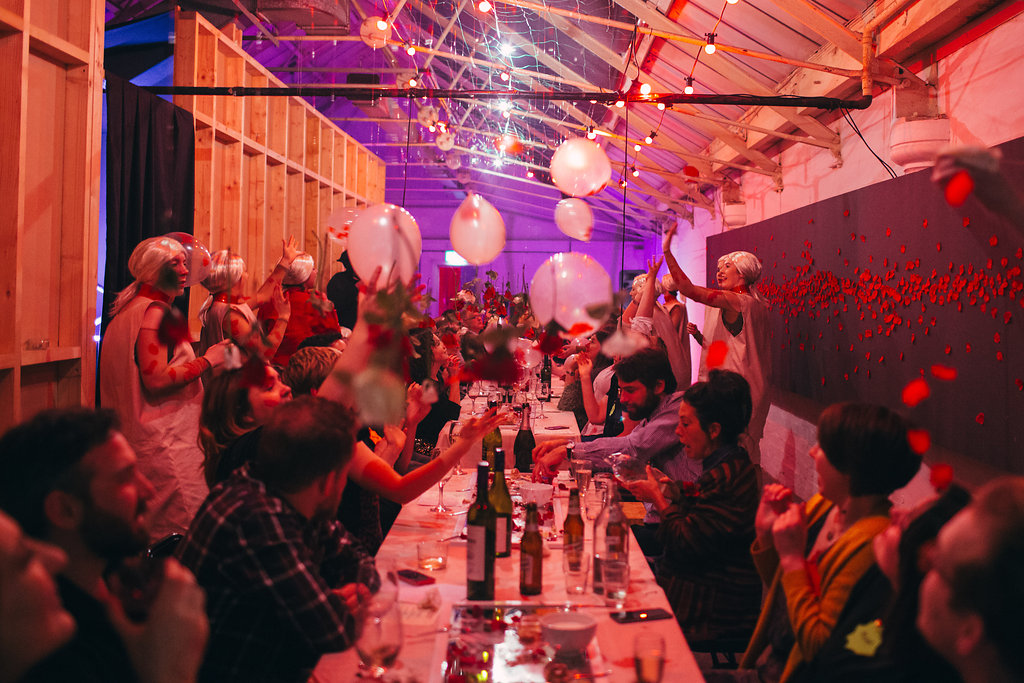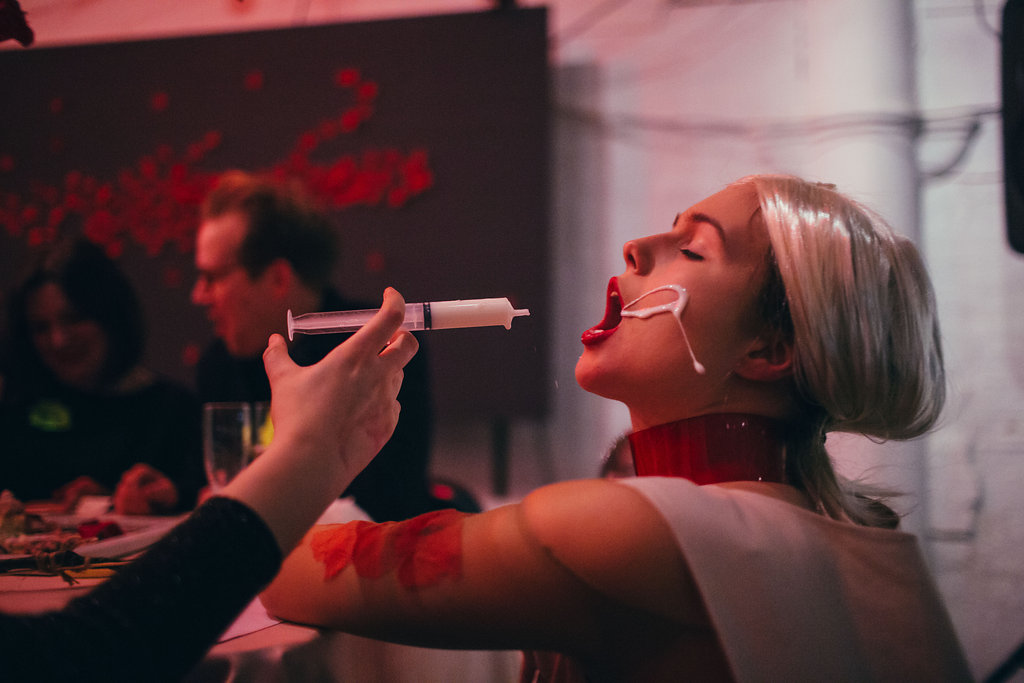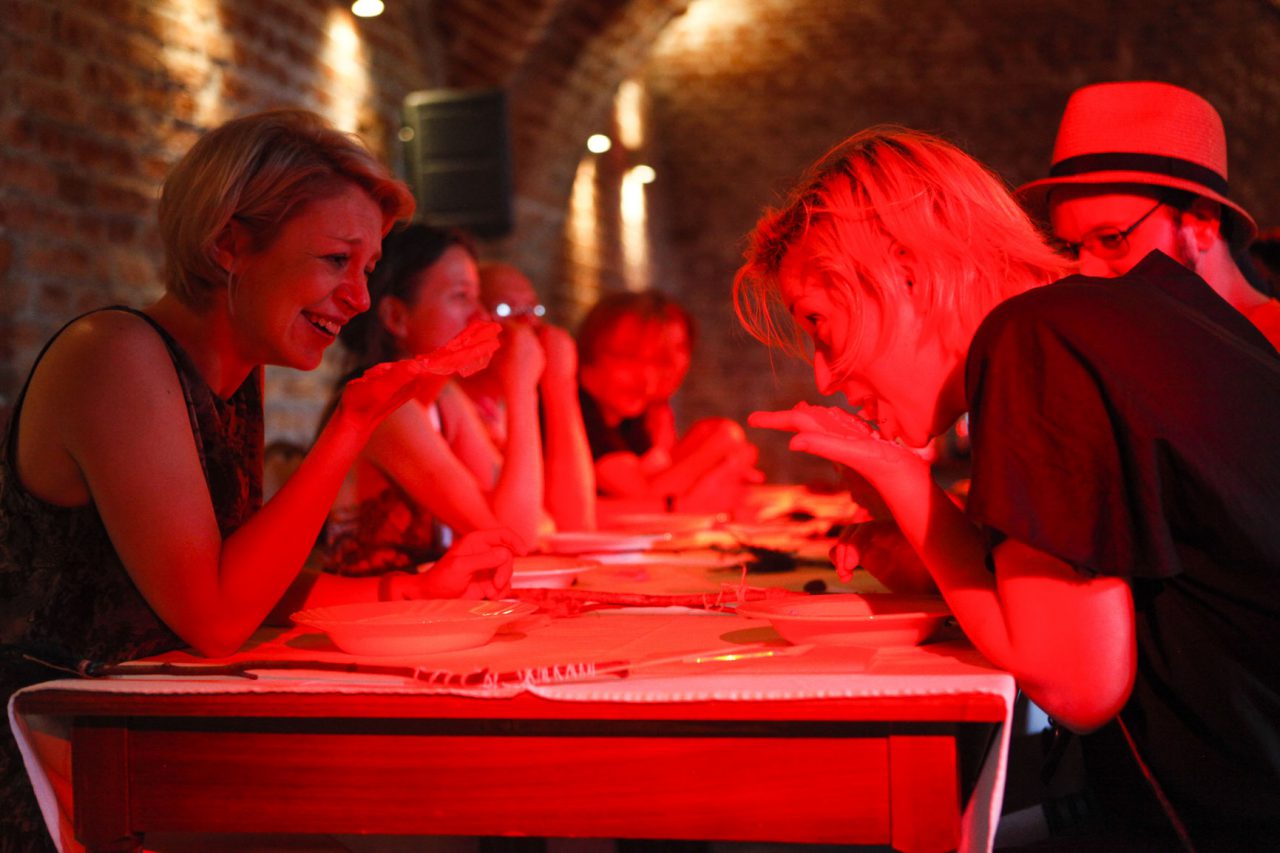 Diabolical Roses (Petit Mortes), Birmingham, 2016; Produced by Kaye Winwood Projects in collaboration with Sarah Hamilton Baker
Diabolical Roses (Petit Mortes v1), Birmingham, 2016; Produced by Kaye Winwood Projects in collaboration with Sarah Hamilton Baker
Diabolical Roses, (Lick Me Out), The Eye Never Sleeps Festival, Lubostron, Poland, 2016; Produced by Kaye Winwood Projects in collaboration with Sarah Hamilton Baker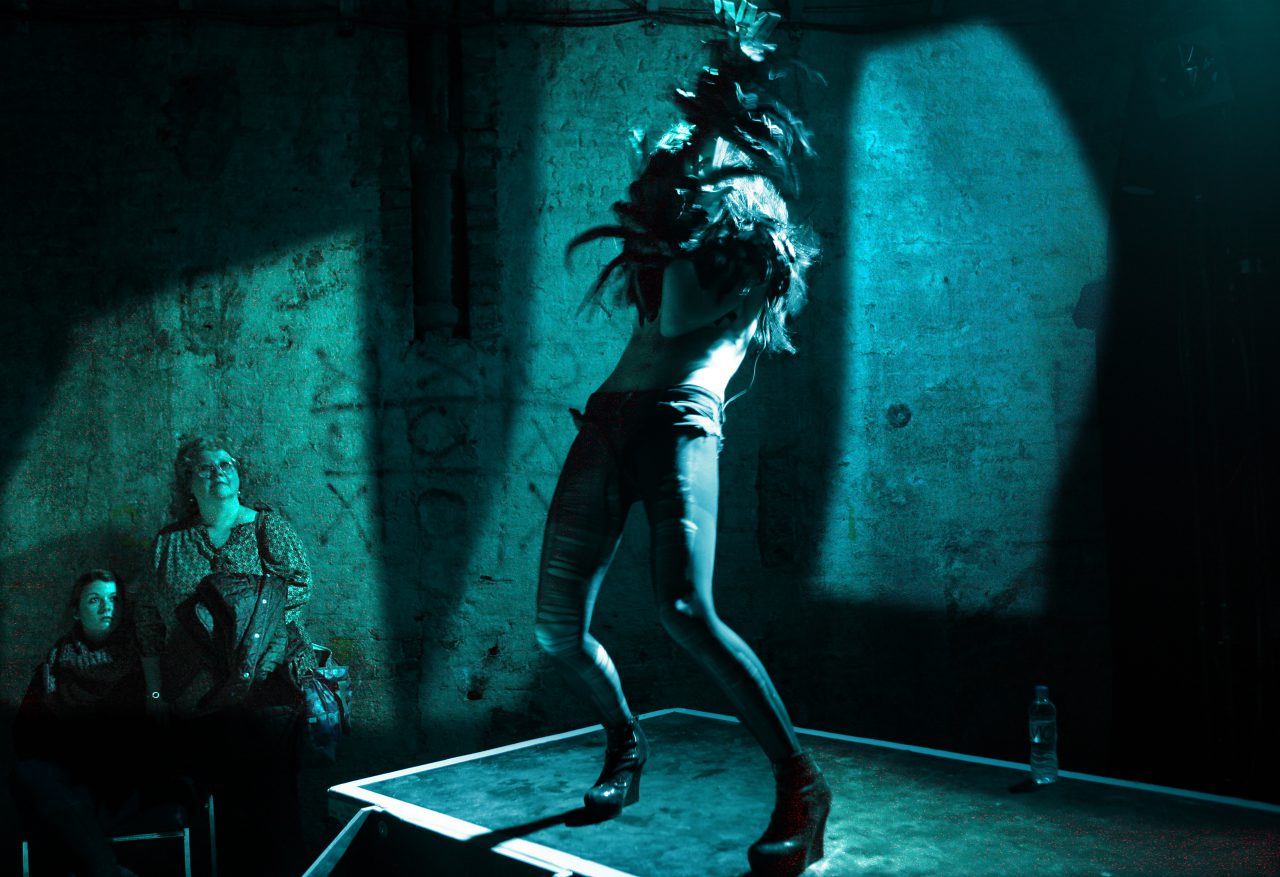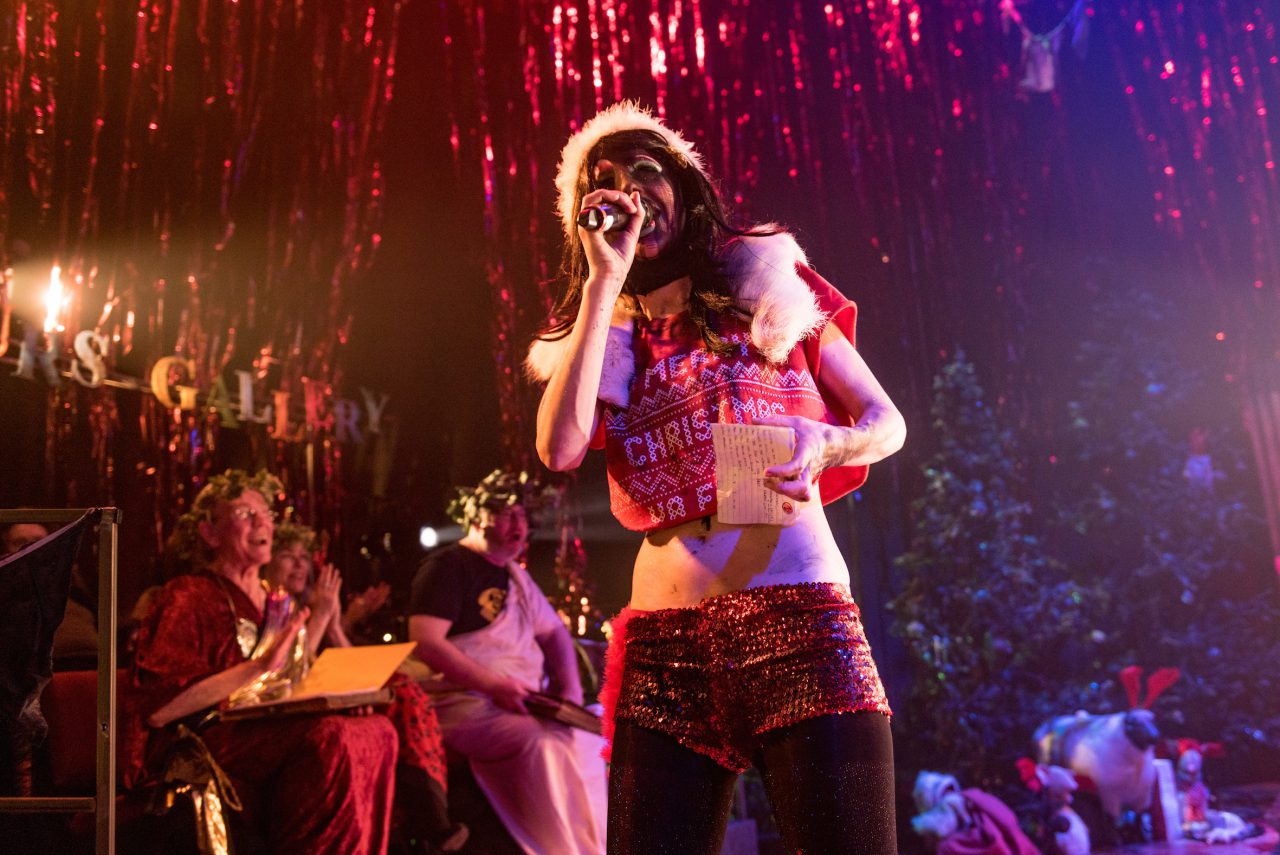 Olivia Winteringham: The Furies, VAULT Festival, 2013; Graeme Braidwood
Olivia Winteringham: Dirty Grotto, Birmingham REP, 2015; Simon Annand