I'm Malik
I perform under the alias Marikiscrycrycry
Three cries like three cheers
three cheers for the #sad #carefree #gay boys
I live in London
I was born in the suburbs of New York City
Its where immigrants go to erase their trauma
My family is from Saint Vincent and the Grenadines
My choreography is about many things and occupies varying kinds of spaces, from the gallery to the internet contexts. Some things I'm interested are: queerness x blackness x gayness, dissents against nationalism, the allostatic load, imprints of physical and visual experiences on the body, off-kilter organisation, psycho-somatic states, the deep dark web, violence and desire amongst many other things.
I have a small studio called ian's RESEARCH BODEGA and am currently an Associate Artist at Hackney Showroom in Dalston.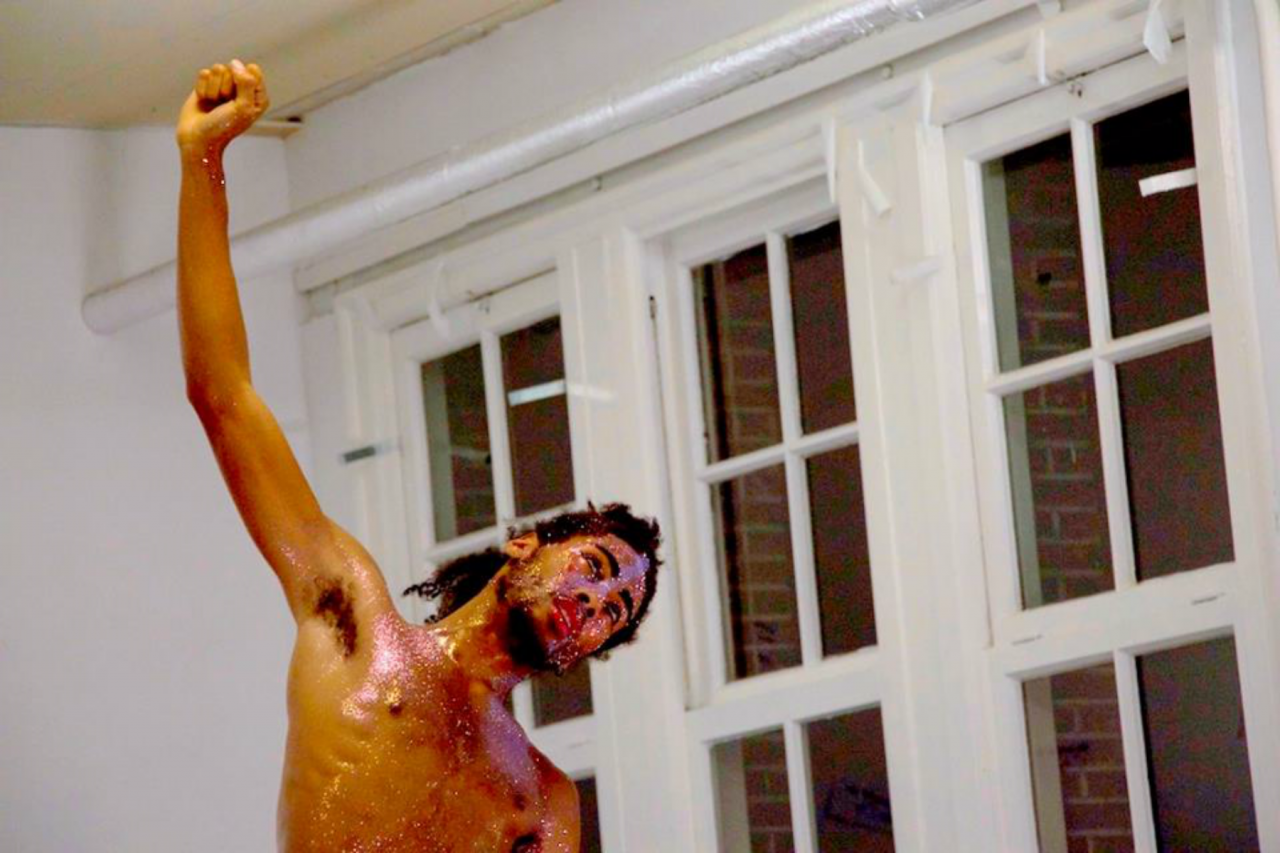 $elfie$
$elfie$ is a work built out of physical and internet investigation and was initiated by my desires to create an environment for which we can all abandon failed nationalist projects and is third/fourth in a series of five works around the ontologies of blackness and queerness. My process for making the work includes every day practices of creating non-linear material that responds to the imprint of insurgent authoritarianism and nationalism, and its choke-hold on contemporary aesthetics and practises. It is also invested in materialising pro-Black and pro-Queer aesthetics by elevating those respective and intersecting movement forms, and will include ideations of dances that have proliferated across the internet post-2008. The work will also interweave the experience of abjection, dejection, and histories of immigration that has left me connected to many lands, and not accepted by any. Everything is layered. Layered af.
Performance is research and so I will perform in-process showings of $elfie$ at Artsadmin as part of Tender Loin #8 (22 March 2017) and at Hackney Showroom as part of JOY AND DISSENT Festival (8 April 207). It helps me know what the work is for me and in front/face/dialogue with other people and bodies.