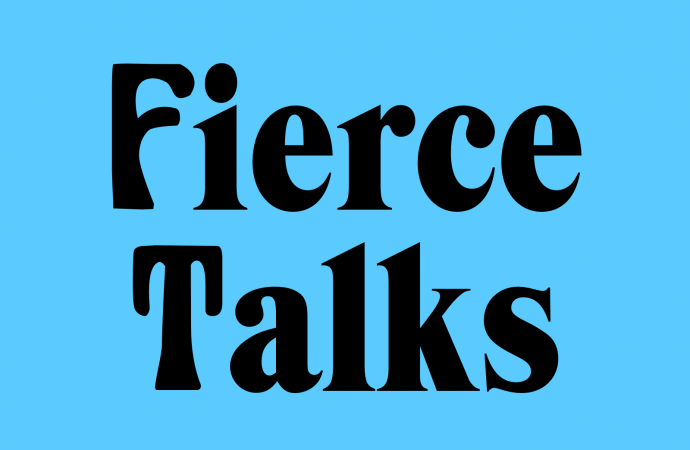 We are delighted to be presenting a number of talks at this years festival. Listen and learn with some of the key artists and contributors to Fierce 2019.
In Conversation
Thursday 17 October 2019, 5.30pm
We're thrilled to have Justin and Matthew at Fierce – don't miss their show Carrion on Tuesday 15 October and other performances at Club Fierce. In a European first, come and hear about their close collaborative practices and joint ventures such as Club Ate: a performance party with Bhenji Ra that celebrates contemporary voices in the queer Asia-Pacific community. Facilitated by Fierce's Artistic Director Aaron Wright.
Friday 18 October 2019, 12noon
If you are an artist or arts industry professional attending Fierce Festival 2019 please join us for a day of industry talks, discussions and networking at MAC. Please register your interest by emailing contact@wearefierce.org and we will send full details out. The day will be scheduled so that you can see two shows at MAC: Album by Mariana Valencia (at 4pm) and Every Body Electric by Doris Uhlich (at 6.30pm) – so do book your tickets for these soon as we expect they will sell out.
Saturday 19 October 2019, 10.00am
Join us for a lively morning discussion with artists from the festival programme. Full details and line-up of participating artists will be announced nearer the time. Check back in September.
Saturday 19 October, 5.00pm, Ikon Gallery, Events Space (90 mins) Free.
A discussion with leading Swiss artists Yann Marussich, Alexandra Bachzetsis, and Andrea Saemann. Chaired by Lois Keidan of the Live Art Development Agency (LADA), this event forms part of a three-year initiative (2018-20) led by LADA to raise the profile of Swiss Live Art in the UK and contribute to the development of exchanges and collaborations between artists and promoters in the UK and Switzerland. The discussion will shed light on the Swiss performing arts ecology offering a rare chance to hear from these celebrated figures in the UK.
Supported by Pro Helvetia, the Swiss Arts Council.On Swiss Live Art
In Conversation
Sunday 20 October 2019, 12.30pm (60mins)
Following their solo performances earlier in the week, this is a rare chance to hear from two of Ireland's most highly regarded performance artists, Sandra Johnston and Nigel Rolfe in a conversation chaired by Dominic Johnson. Johnson teaches Live Art at Queen Mary University, London. His most well known book is Unlimited Action: The Performance of Extremity in the 1970s.
As well as these Fierce Talks, Phoebe Patey-Ferguson will be watching everything and chatting to everyone in order to create a written creative response to our festival.
See you there!