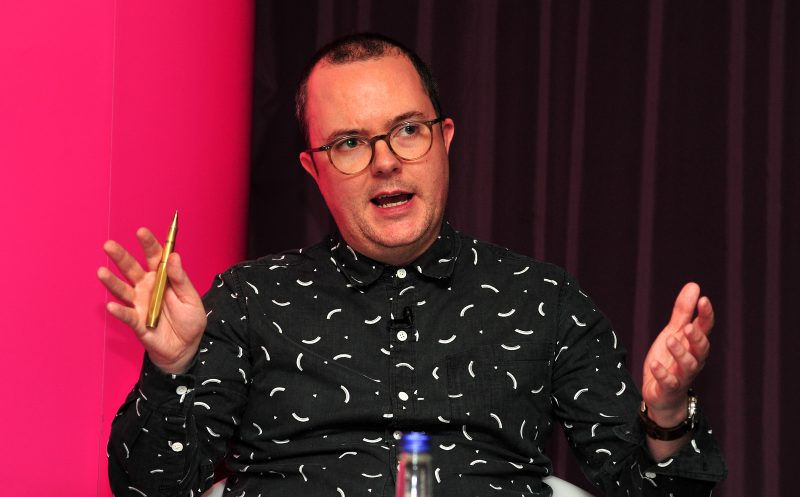 We're delighted to announce that Paul Burns takes over as Chair of Fierce's board, following on from Eileen Evans.
Paul Burns is Head of Dance and Interim Deputy Director of Arts and Engagement at Creative Scotland. Paul has a broad range of experience in the UK arts sector having previously worked in arts policy, youth arts and in the hip-hop and grime music sectors. For the last 15 years he has worked in dance, initially as an independent producer before going onto lead the programming, producing and artist development activity of DanceXchange and International Dance Festival Birmingham for seven years.
He has worked in senior leadership roles at a number of other UK dance organisations including Dance4, Greenwich Dance, The Place and Yorkshire Dance, and delivered his own projects as a freelance coach, mentor and dramaturg before joining Creative Scotland in 2018.
Paul Burns commented:
"I'm thrilled to be joining Fierce as chair of trustees. I started my career in Birmingham and in the 15 years I lived in the city was a regular audience member, supporter and venue partner. Fierce has been responsible for some of my most memorable performance experiences and I'm not alone – I'm always struck by the huge respect and influence Fierce has nationally and internationally, and how many colleagues across the UK and beyond have their own favourite Fierce moments.

The team at Fierce have done remarkable work and achieved considerable growth for the organisation over the last few years, supported by the organisation's previous chair Eileen Evans and the rest of the board. I'm excited to be joining the organisation at the start of a momentous year which will see them deliver two major projects for the Birmingham 2022 Festival; the Horizon Showcase (at the Edinburgh Festivals, as part of the Horizon consortium); and the much anticipated 25th anniversary festival in October. I'd like to thank Eileen for her brilliant work as the organisation's previous chair, and her advice as I've started the role."
Aaron Wright, Fierce's Artistic Director commented:
"We're absolutely thrilled to have found a worthy Chair to follow Eileen's brilliant years of service. Paul has a great understanding of the national and international contemporary performance landscape and will be a huge asset to Fierce as we undergo a moment of considerable growth. We're excited to utilise Paul's strategic expertise in how we can capitalise on this moment and sustain this growth moving forward."