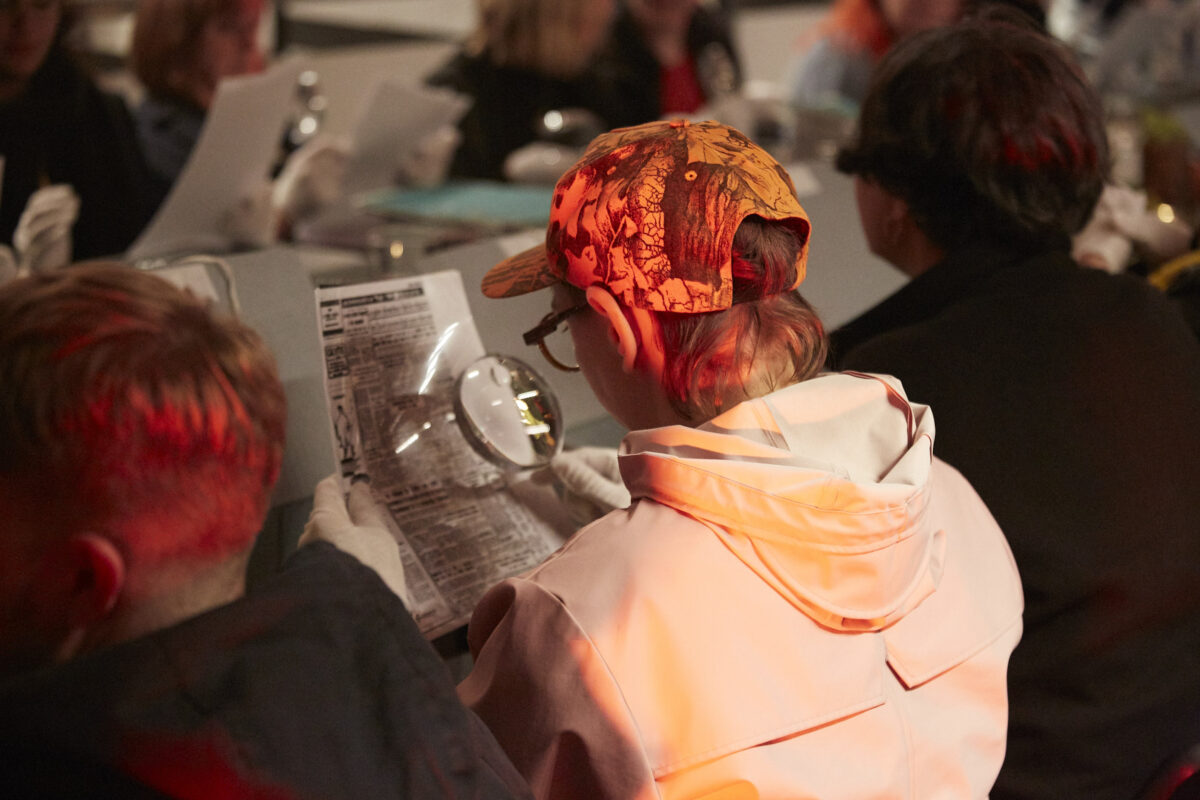 About Fierce
Fierce is Birmingham's cultivator of artists, audiences and contexts for new intersectional performance, curating the leading biennial international Fierce Festival, local and national artist development programmes, special projects and the ongoing late-night Club Fierce event series. Fierce is guided by our core values: Trust; Joy; Disruption and Rigour. Fierce has developed a committed, diverse young audience; the 2019 festival reached audiences of over 10,000. The Guardian gave the festival a five-star review describing it as a 'daring whirl of theatrical thrills' and The Stage described Fierce has having 'one of the most diverse and representative programmes in the country'.
Our Vision is to transform the national performing arts landscape so that:
Audiences are broader and more confident
Artists take greater risks and aspire to higher standards of excellence
Live Art is the life blood of our culture
We are an Arts Council National Portfolio Organisation as well as a limited company and a registered charity. Fierce was founded by Mark Ball in 1998, succeeded in 2009 by Joint Artistic Directors, Laura McDermott & Harun Morrison. In 2016 a new team comprised of Artistic Director, Aaron Wright; Executive Producer, Pippa Frith; and General Manager, Catherine Groom took over, who the new Chair and Trustees will work closely with.
Call for expressions of interest:
As a registered charity Fierce has a Board of Trustees to guide and help us make good decisions; offering advice, expertise and support to the staff who are employed to run Fierce on a day-to-day basis, as well as ensuring the financial and legal requirements of running a company and charity are all met.
Boards can sometimes be shrouded in a sense of mystery with many people not considering themselves 'board member material'. We are keen to widen the pool of prospective board candidates and encourage you to apply if you have some of the skills outlined below. Fierce can offer support in the form of 'buddying' you with an existing member of the board and will give you a simple induction to explain how things work.
We are now looking for new a new Chair of the Board and Trustees
After six dedicated years of service Fierce's current Chair, Eileen Evans (Executive Director, Forced Entertainment), is stepping down in March 2021 as well as long serving Trustee and former Co-Chair, Sam Trotman (Director, Scottish Sculpture Workshop).
Fierce is therefore looking for a new Chair and Trustees to complement the skills and experience of the current Board. We are looking for people who enjoy working as part of a supportive, but rigorous team, who are passionate about the arts and the power they have to change lives. The new Chair and Trustees will work with the six current Trustees: Sindy Campbell (Director, Film Birmingham), Geraldine Collinge (Director of Events and Exhibitions, Royal Shakespeare Company), Helen Dyke (Employment Lawyer, Irwin Mitchell), Jamila Johnson-Small (Artist), Brian Lobel (Artist and Professor of Theatre and Performance at Rose Bruford College) and Sally Pennington (Head of Development, Midlands Arts Centre).
Being on a Board can be incredibly rewarding; it is a voluntary role and is a brilliant way to use your skills and experience to support the arts and 'give back'. You meet different kinds of people, and learn a lot, as well as having access to some brilliant Fierce events!
In particular we are looking for new Trustees with expertise in some specific areas:
Finance/Accounting
PR/Marketing
People with links to local business, property and community groups.
We anticipate making two or three new appointments, including the Chair. We imagine the new Chair having experience of running an arts organisation and working internationally as well as having knowledge of live art and performance.
We ask people to serve on the Board for a limited period of just three years (although you can consider staying for another term after those three years are over). We expect Board Members to take an active interest in the organisation, regularly attending Fierce events and helping us outside of the Board meetings to achieve various organisational goals.
We're keen for the Fierce Board to reflect the population of Birmingham and therefore in this round of recruitment we are particularly seeking applications from people of South Asian heritage, particularly Bangladeshi, Pakistani or Indian heritage, as we currently lack this lived experience on the Board. We are also particularly seeking applications from disabled applicants.
We are committed to being an inclusive workplace where all employees and Board members feel able to be their whole selves, free of (micro)aggression. Particularly, in this moment, we highlight our commitment to anti-racism and trans rights. We are available to talk to anyone who wants more information about this, particularly if it may make them feel more comfortable in applying to become a Trustee at Fierce. You can read more about our work in this area and how we are holding ourselves accountable here. To arrange a phone call or video call, please contact Aaron Wright: aaron@wearefierce.org
The small print
As a Trustee you will use your experience to help Fierce achieve its full potential as a leading live art organisation in the UK. This involves:
– Ensuring good governance and management to achieve financial stability, resilience and statutory compliance
– Using your specific knowledge and experience to provide advice and guidance on issues relevant to your area of special expertise.
– Developing the strategic vision and long-term planning.
– Meeting its funding obligations in particular as an Arts Council England National Portfolio Organisation.
– Supporting the Company's fundraising campaigns as appropriate.
The Board meets four times a year in Birmingham. Board meeting are usually held 6 – 8pm mid-week. One of these meetings is a longer Board 'awayday'.
*Currently the Board is meeting online due to covid
As a Board member you will agree to:
– Attend meetings in Birmingham (or online)
– Be fully up to date with the business of the company.
– Be well prepared for each Board meeting.
– Offer timely feedback and responses when business has to take place remotely.
– Attend performances and events where possible.
– Advocate for the company where/when appropriate.
A Message from Brian Lobel, one of our current Board members
All artists should be on an arts organisation's board! I've loved being on the Fierce board for the last 4 years, and feel like it's given me a real insight into organisational structure, administration, vision and longterm planning. As a performer, I think I've provided a lot of useful insight to Fierce: I regularly feed back on payments, call-outs, strategy, all of which I do with artists, performers and freelancers (and their dignity in work) in mind. For me, serving as a Board Member feels like a great opportunity to help shape the future of the arts in the UK. It's a slow and steady process, instead of a loud one-off engagement, but I love it. 
If you'd like an informal chat about becoming a board member beforehand email our Artistic Director, Aaron Wright at aaron@wearefierce.org.
If you're interested in applying please send us a one-page (max) expression of interest, a CV, and complete the EQUAL OPPORTUNITIES MONITORING FORM and email to aaron@wearefierce.org with the subject heading 'Fierce Board Recruitment' telling us why you'd like to join the board and what useful skills and experience you could bring. If you'd like to apply using a video or audio file, that's absolutely fine.
From our programme to our working culture, we aim to be as accessible and inclusive as possible. We are committed to making application processes as accessible as possible and are happy to provide information in alternative formats and answer any other questions you may have regarding this opportunity. We actively encourage and welcome access documents.
Closing date for expressions of interest is 11.59pm Sunday 10th January 2021.
We will review all trustee applications, and for those that we wish to take forward Aaron (our Artistic Director) and Eileen (the current Chair of the Fierce Board) will arrange a time to meet you informally (this won't be an interview, just a friendly chat). Our major funder Arts Council England will be involved in the process for finding a new Chair, and will meet with the prospective candidate in due course.
Following this we'll invite those candidates that feel like the best match for Fierce to observe our next Board meeting in March 2021.