As lockdown continues to ease, Fierce is keen to support the local artistic community to get back on their feet. With support from East Street Arts, Fierce currently occupies a floor of an office building located in central Birmingham with a large office space, rehearsal room, meeting room and hotdesking space which we don't always use. We're keen to make more use of this space and so are offering free rehearsal, meeting and desk space to independent artists, creatives and producers in Birmingham, working in live art, performance art, experimental dance & theatre, cabaret, club performance, socially engaged art and participatory projects.
If it would benefit you to have a bit of desk space to start planning your next project, or you just need to get out of your living room to be able to focus again; if you want to start getting something you've been thinking about on its feet, or just have some space to move a bit, then get in touch.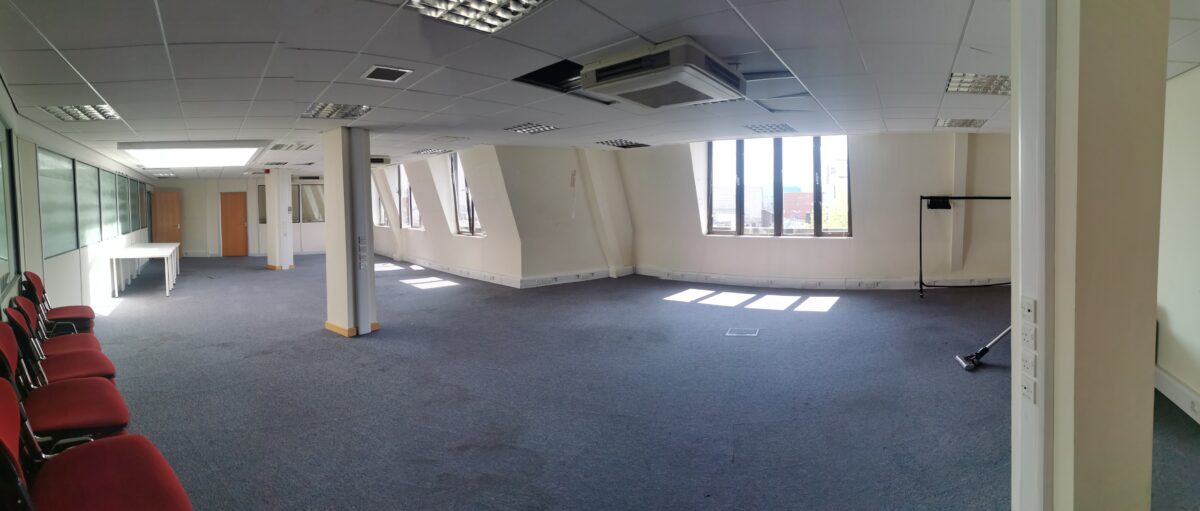 We're currently able to offer this during working hours, Monday to Friday completely free of charge (unless you're a core funded organisation, then we'll charge a small fee). We're right in the centre of town so easily accessible using public transport or just round the corner from an NCP car park. There is accessible parking right outside the office and a lift up to us on the 4th floor, the accessible toilet is on the floor below, other toilets are on our floor. We have a basic kitchen and an access space for rest.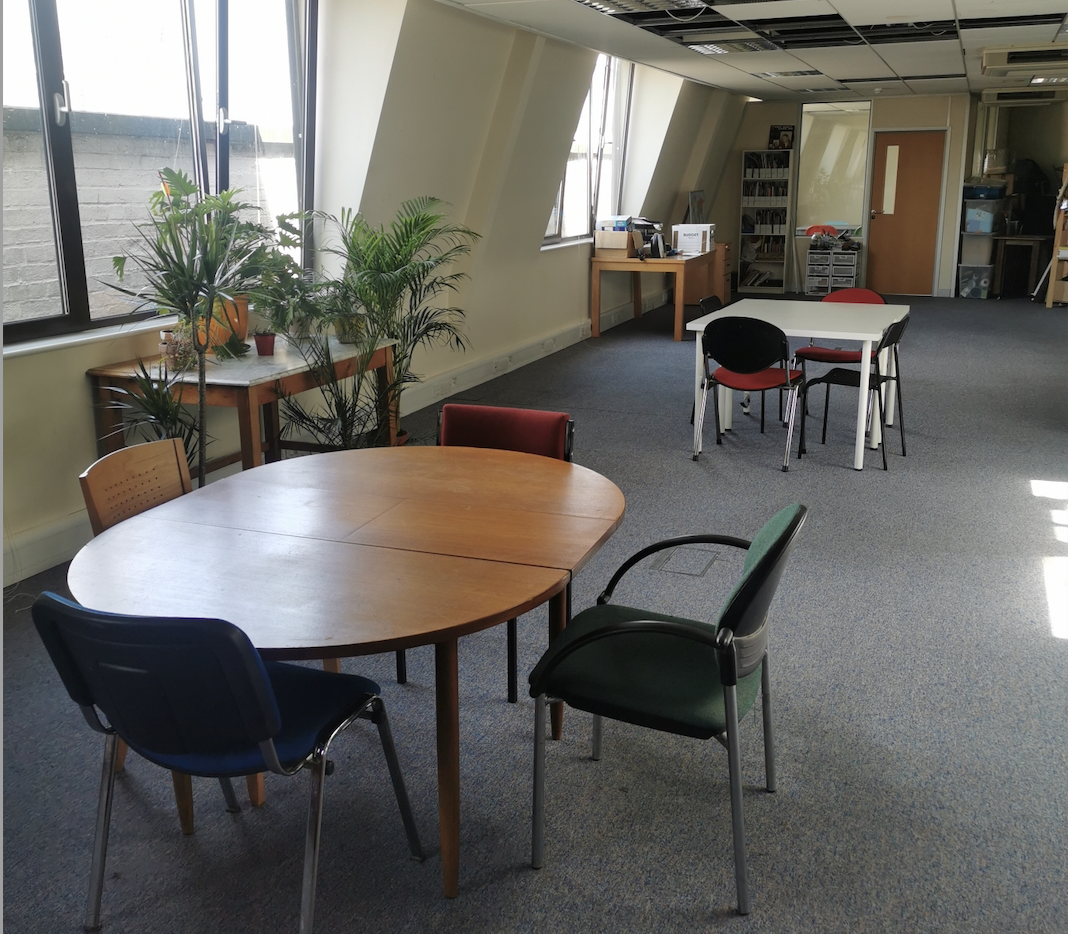 The rehearsal room is roughly 14.5m long and 6m across at its widest point, but it is not a standard shape (please see picture). There are windows all down one side and on the other, windows which open out onto the rest of the office, with a door at each end. There are also three supporting pillars in the space. There are some tables and plenty of chairs which you are welcome to use.
Private meeting room and access space.
In the main office we have set up some desks and tables for people to work at which can be booked either when needed or for up to 30 days at a time. We can accommodate up to 6 people at a time across two or three separate desks. Internet is provided.
Get in touch with us at contact@wearefierce.org to check availability and book some space. We're a small team and we don't all work full time so please give us as much notice as possible to make sure we can respond in time. Do state whether you're interested in booking desk space, the rehearsal room or meeting room. The contract Fierce has on our office has a 30 day break clause meaning we won't take bookings more than 30 days in advance to avoid having to let people down.