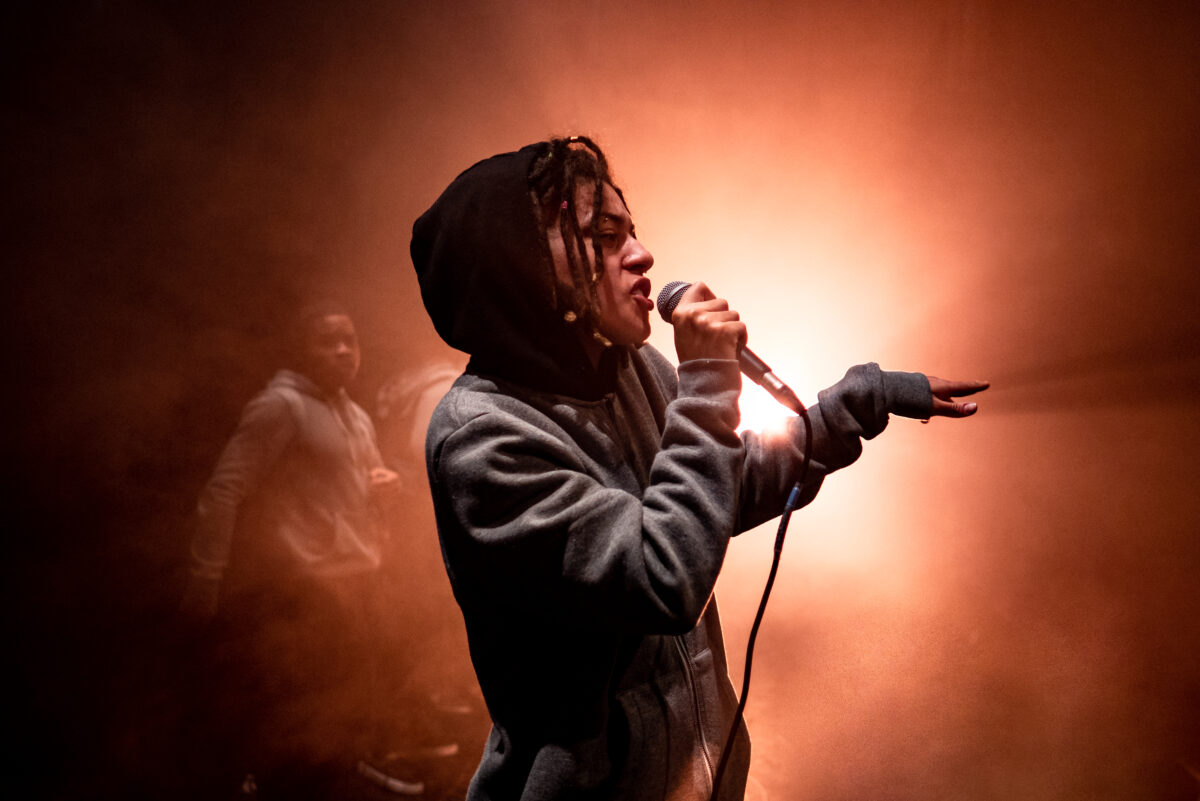 A vibrant celebration will connect new performance and creative ideas with international partners online at Edinburgh's Festivals this summer
The showcase will include both digital and in-person strands, with an artist-focused approach at the heart of the project
Artists and companies from across the industry, based in England, are invited to apply by 11 May 2021
A consortium of the nation's leading artist-focused arts organisations announce today they are seeking expressions of interest from performance makers to take part in the pilot year of a new international showcase. HORIZON will be an exciting and vibrant event that celebrates the next generation of international artists and cultural leaders, currently based across England, born out of a new approach to build deep and sustainable collaborations. As of today, artists and companies working in live performance are invited to submit proposals for the paid opportunity. For more information and to submit a short application, please visit horizonshowcase.uk or for support with access requirements please contact hello@horizonshowcase.uk .
The pilot year in 2021 will showcase a programme that connects new performance works (ready to be performed this summer and tour internationally), and new performance ideas (which will benefit from a residency opportunity), with international partners during the last two weeks in August. The consortium aims for a wide range of live performance to be represented in the showcase across fields such as theatre, dance, live art, circus, cabaret, 'made for digital' and work that straddles different artform approaches. Artists and companies considering the opportunity must apply before 11 May 2021, with outcomes being shared by the consortium in early June.
Moving forward from a year of mass cancellations, drastically reduced opportunities, and with creative freelancers now facing more restrictive and costly regulations for touring work, Horizon marks the development of a thrilling new collaborative model. Responding to the need for different and more flexible ways of thinking, the consortium has placed care, innovation and environmental sustainability at the heart of the showcase.
Planning is underway for multiple scenarios this summer. However, the core of the 2021 showcase will include both digital and in-person strands of performance, residencies, social events and conversations, while international colleagues will be supported to engage with the performances virtually. At the time of publishing the call out, the showcase events are being prepared to take place in multiple locations across England, and to connect virtually with the Edinburgh Festivals.
The consortium aims to enable a wide array of artists based in England to showcase their work to international presenters via the Edinburgh Festivals. They are focusing on removing a number of key barriers to engagement to support this. A new industry standard will be set for open and transparent conversations, including allocating resources towards access and the wellbeing needs of all participating artists and companies. Supported by a community of artists and associates, all performance makers in the showcase will work collaboratively, and will be encouraged to exchange ideas with international artists and partners.
The consortium partners are working with several established independent artists to help shape the showcase, including Project O (Alexandrina Hemsley, Jamila Johnson- Small), Javaad Alipoor, Kirsty Housley, Sonia Hughes and Renny O'Shea. Associate partners reflecting different specialisms and art form focuses will also have input into the process, including Akademi, ATC, Bush Theatre, Circus City, The Cocoa Butter Club and Unlimited.

Commissioned by Arts Council England, the Horizon showcase is being shaped and delivered by a consortium made up of Battersea Arts Centre, Dance4, Fierce, GIFT, MAYK and Transform.
Battersea Arts Centre: https://bac.org.uk
Dance4: https://www.dance4.co.uk
Fierce: http://www.wearefierce.org
GIFT: https://www.giftfestival.co.uk
MAYK: https://www.mayk.org.uk
Transform: https://transformfestival.org