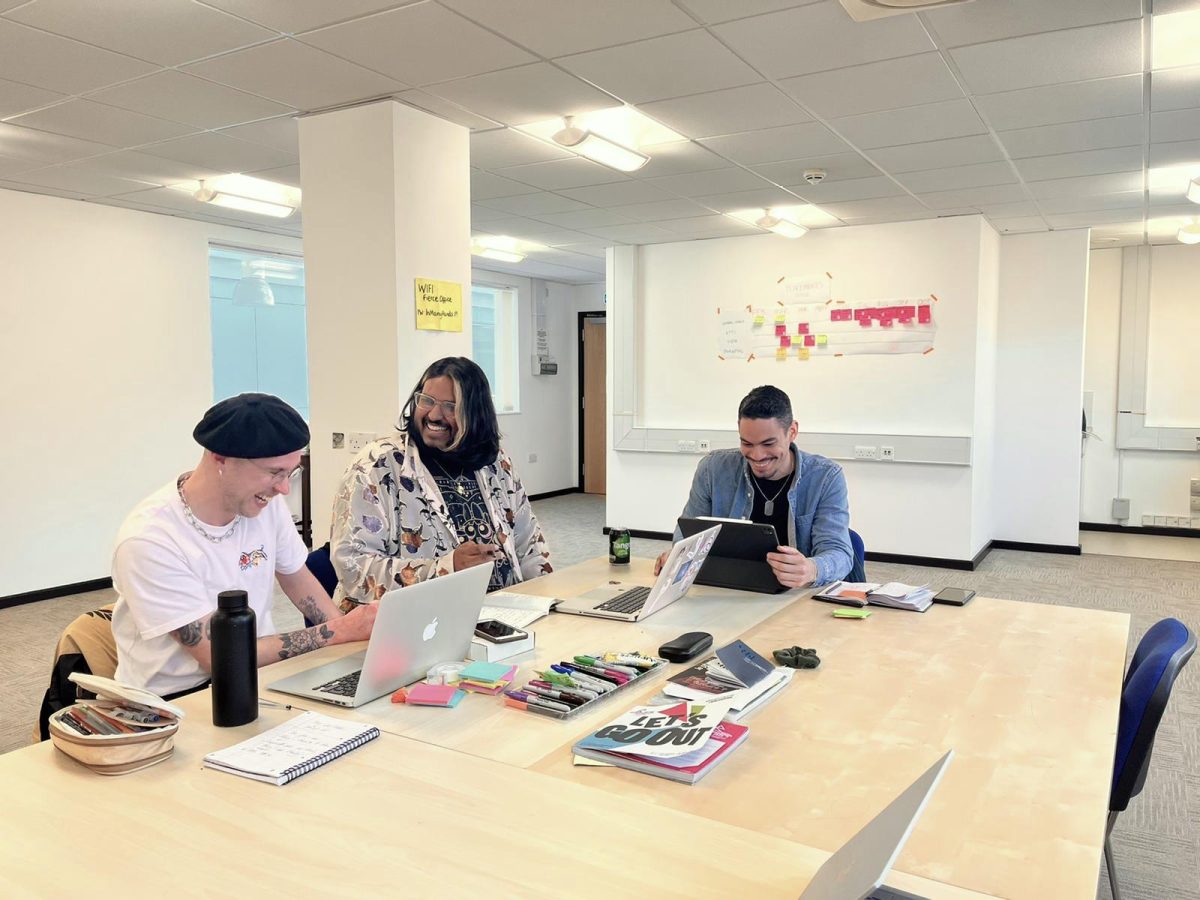 We recently released the first details of our Healing Gardens of Bab programme, an exciting queer led programme of events and installations taking place as part of the Birmingham 2022 Festival.
So far the project includes a colossal projected artwork In Muva We Trust and accompanying club night Club Muva, as well as the SaVAge K'Lubroom in a secretive corner of Birmingham Museum & Art Gallery – with more announcements coming soon.
Today we're delighted to introduce the brilliant team of arty, enthusiastic, politically engaged and intersectional future LGBTQIA+ arts leaders bringing the project to life with us: The Healing Gardens of Bab Steering Group.
Following a consultation with queer creatives in the city, Fierce put out a call late in 2021 to assemble a group that would work closely with us to help drive this hugely exciting, multi-disciplinary arts project both conceptually and materially.
"In engaging with the complex territory which is commonwealth it has always been clear we should be creating meaningful opportunities for development of the queer community in Birmingham. In recruiting this incredible steering group we have devolved various decision making powers, whilst also bringing in five bright new perspectives to the organisation. We're enjoying working with them so much!"

– Aaron Wright, Artistic Director of Fierce
Fierce is devolving power to Hassan Hussain, Simone Mendez, Eric Scutaro, Beth Steventon-Crinks and Patrick Vernon to lead this exciting project, as they collaborate with artists from Canada to New Zealand.
Meet the Steering Group…
Hassan Hussain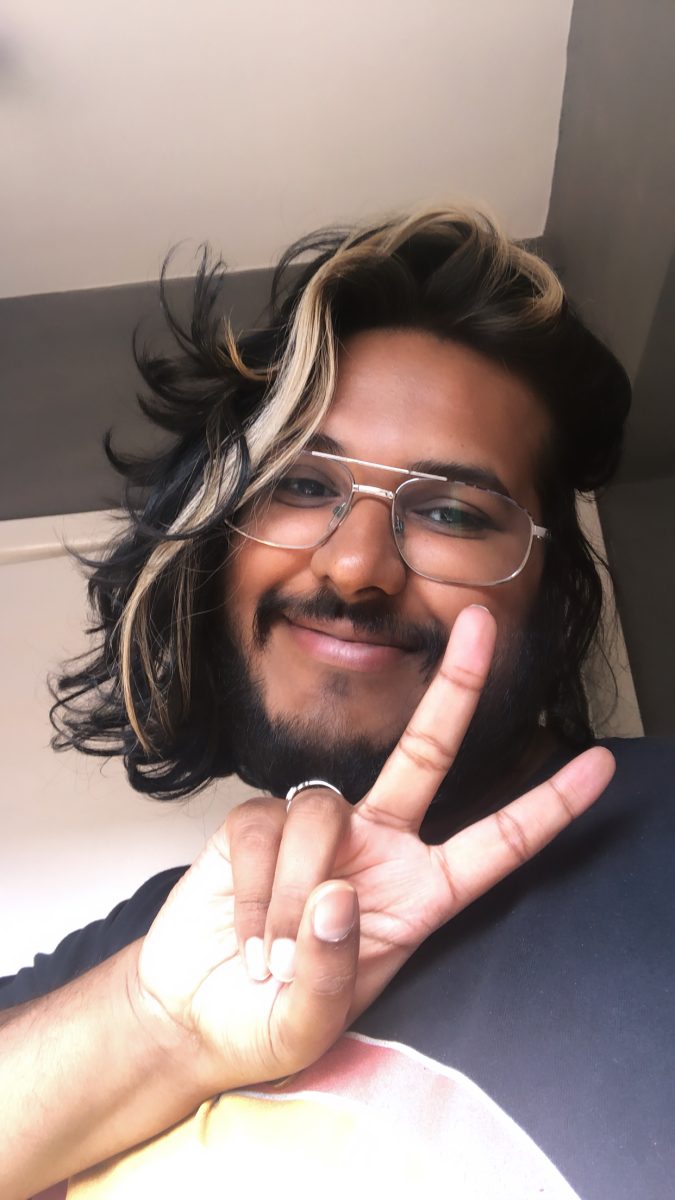 Hassan is a researcher, facilitator and proud bab. Their research interests centre around de/constructions of gender and sexuality in performance. They are currently completing a PhD at Birmingham City University, investigating the representation of gay men in contemporary British theatre. In addition to academic research, their approach is largely shaped by their own experiences of (queer) friendships, love and grief. Through this, they hope to offer an insight into the transformative affect that queer histories have on present and future constructions of identity.
Alongside their PhD, Hassan has also been involved in co-ordinating and producing a wide range of research conferences and festivals. Additionally, they co-convene the Performance, Identity and Community working group for the Theatre and Performance Research Association. Following the completion of their PhD, Hassan is keen to be involved in projects that centre queer experiences, performances and histories.
Hassan wanted to be part of the project for "the opportunity to work with a diverse group of queer creatives/thinkers to promote queer healing and celebrate queer joy!"
Find Hassan on Instagram and Twitter.
Simone Mendez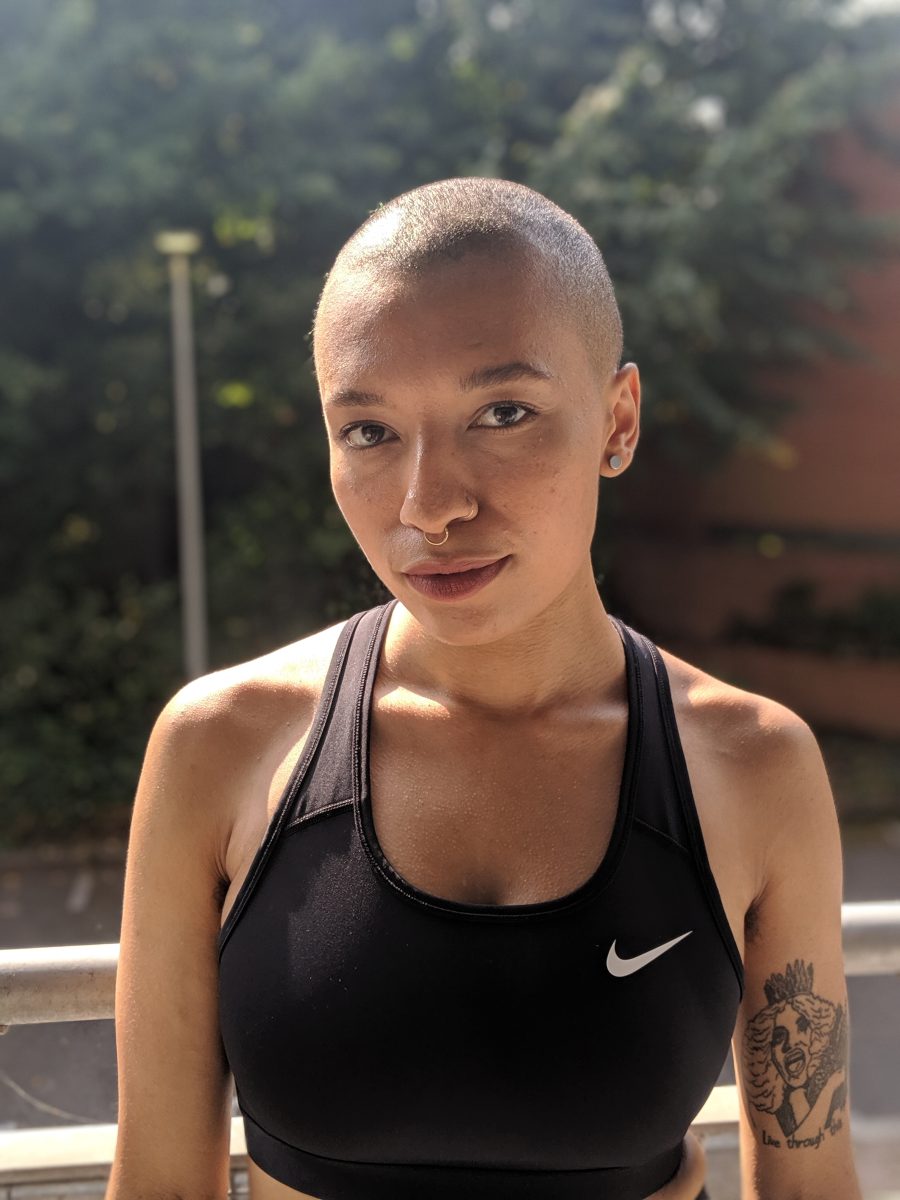 Sym is a movement artist, facilitator, performer and community worker with focus on supporting and uplifting QTIPOC (queer, trans, intersex people of colour) communities. Sym is the lead facilitator of UNMUTED and facilitates workshops from movement and confidence building to practical wellbeing practices. Sym has performed across stages in the UK such as Manchester O2 arena, Birmingham Hippodrome, Creamfields festival and Birmingham and Manchester pride. They featured in two dance films as part of BIDF 2021 and was recently commissioned for the Black, Queer & Done feature film in collaboration with Coventry Pride and Belgrade Theatre.
Sym wanted to be part of the project "because of the transparency and honesty relating to the project, as well as being able to focus on uplifting and celebrating creative talent from those most impacted by the Commonwealth."
Find Sym on Instagram and Twitter.
Eric Scutaro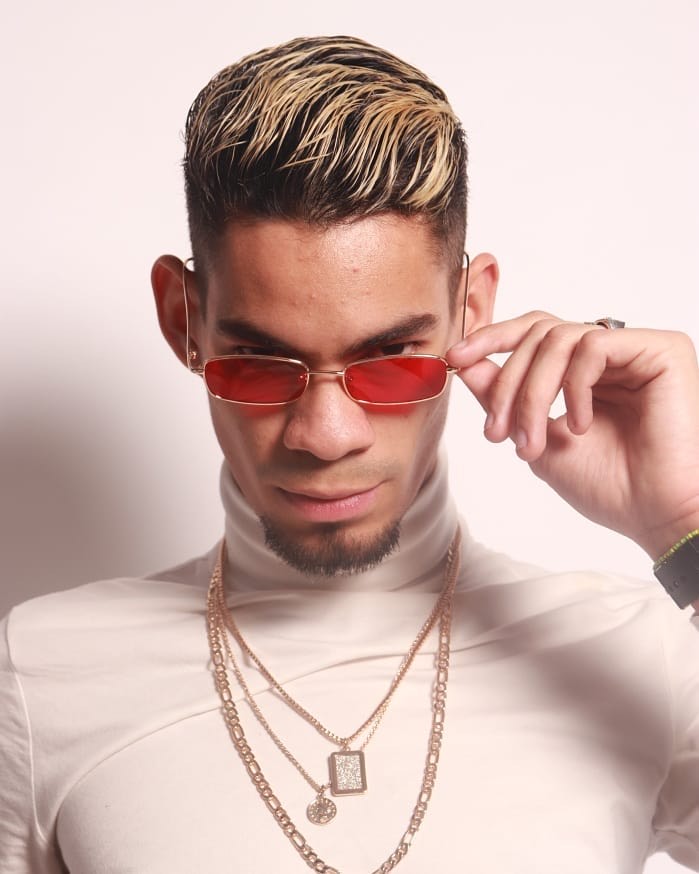 Eric Scutaro, is a Venezuelan choreographer, dance performer and Queer activist, based in Birmingham, United Kingdom. For 15 years, he has been a pioneer in his country in Waacking and Voguing dance styles, belonging to the LGBTIQ+ community. His choreographies, workshops and performances explore hip-hop, Waacking and the Voguing style as a way to advocate for LGBTIQ+ community. His work has also stood out for doing Queer activism within the hip-hop culture in his country.
Eric wanted to be part of the project to "learn much more about our community through different artists and activists, and create new opportunities for artists from our Queer community in Birmingham and other countries."
Find Eric on Instagram, Facebook and Twitter.
Beth Steventon-Crinks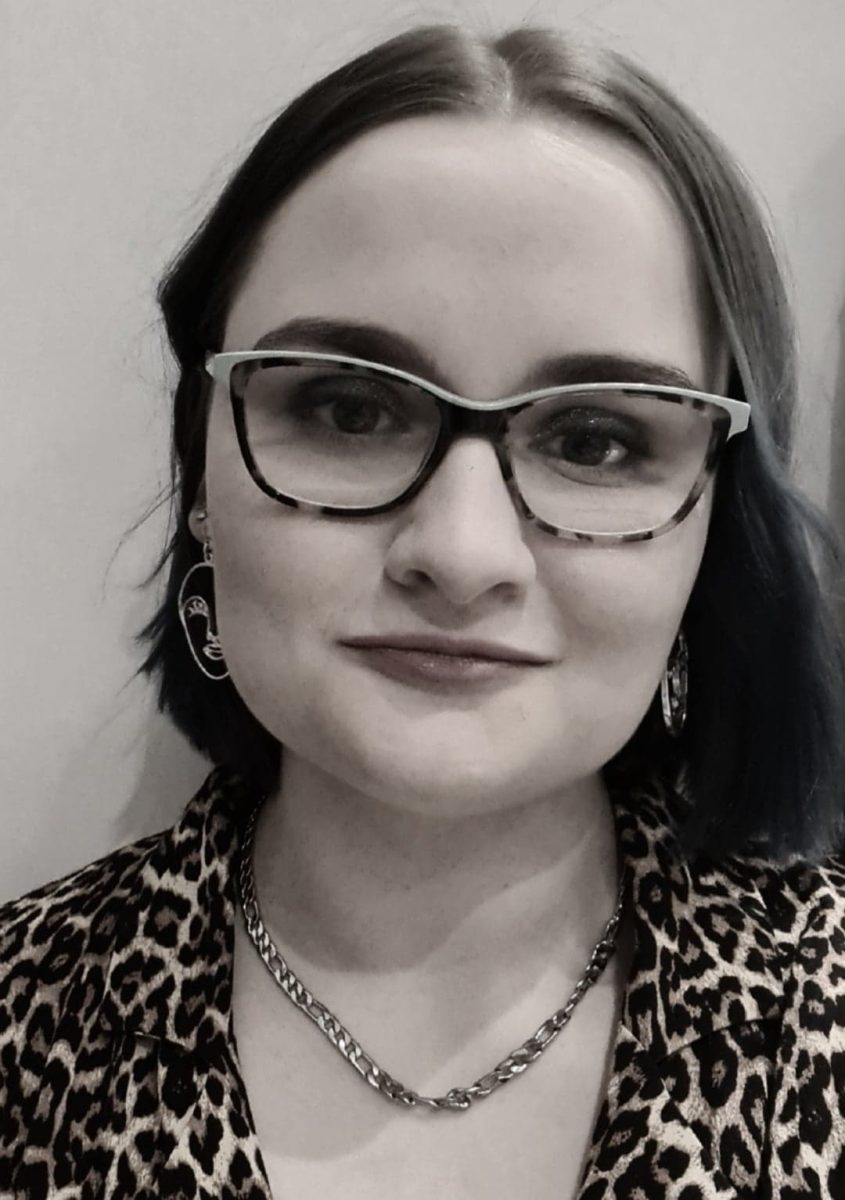 Beth is a Birmingham-based NeuroQueer theatre maker originally from Wigan. With a background in Youth Work, party politics and a dash of training at the Royal Birmingham Conservatoire, Beth's passion is community co-creation and creative access that is meaningful and rejects the idea of the expert.
Beth's day job with Ramps on the Moon integrates the social model of disability in our regional theatres. They also deliver training for organisations around Neurodiversity. When not bringing up big words in the company meetings, Beth can be found working on their play since her R&D in February. The play explores how disabled bodies are treated in health care settings aimed at Women, which is a passion for Beth after lockdown forced them to shield in a studio apartment, which unfortunately created a false but gloriously Queer Crip reality that the real world just isn't living up to.
Beth wanted to be part of the project because "I live in a stunningly Queer bubble; this is a chance to work with other people to expand that experience across the city and have others bring their varied Queer experiences to Birmingham."
Find Beth on Instagram and Twitter.
Patrick Vernon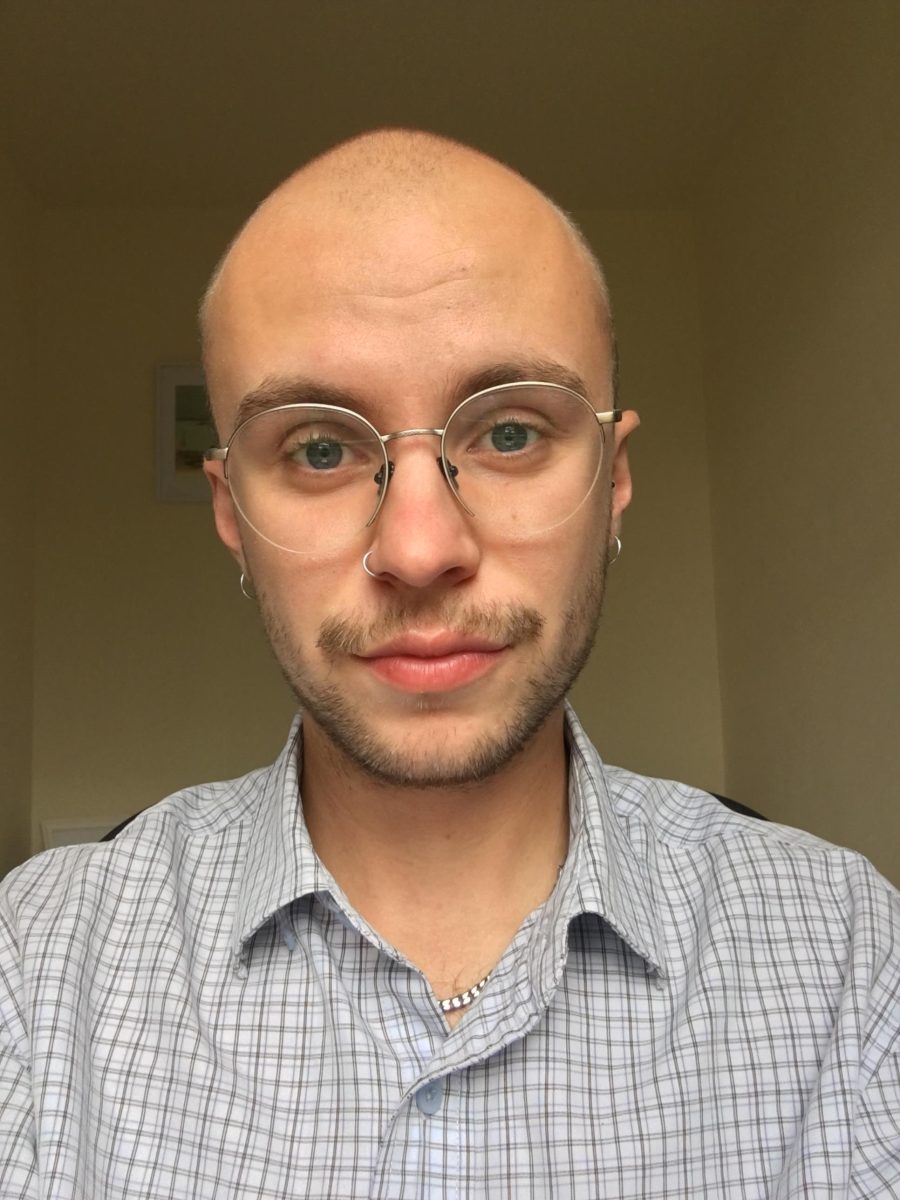 Patrick Vernon is a PhD researcher in the Department of Political Science and International Studies at the University of Birmingham. They are currently exploring the heteronormative dimensions of mass violence and responses to mass violence. More broadly, they are interested in queer and feminist theory, the gendered/racialised/sexualised dimensions of colonial global governance, and cultural figures of adoration and/or hatred in world politics. They have recently published an article with Millennium on the existence of genocide as a performance of heterosexuality, are a co-editor for the E-IR collection Global Politics in a Post-Truth Age, and teach on the undergraduate module 'Understanding International Relations.'

Patrick wanted to be part of the project "as a means of putting my academic work into an artistic practice that uplifts marginalised LGBTQ+ communities, whilst calling attention to the ongoing sexual legacy of colonialism and queer practices/relationships that resist this legacy."
Find Patrick on the web and on Twitter.
---
The Steering Group are meeting weekly to develop the project, and we'll be revealing further programme details as they're finalised and confirmed.