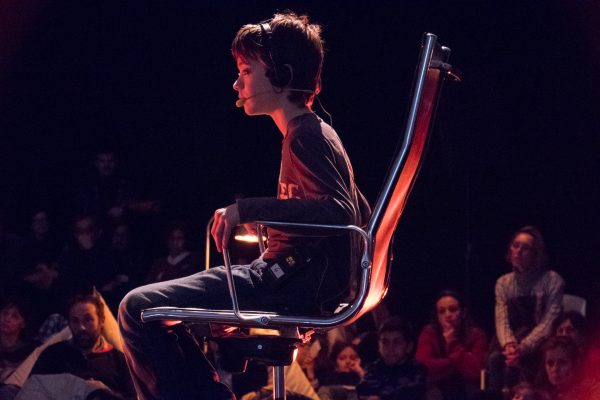 Festival Producer Pippa Frith outlines her top picks from the Fierce 2017 programme.
It goes without saying I'm pretty excited about the whole programme… I've been talking to the artists, producers, production managers, looking at images, watching trailers and generally getting stuck into the programme since joining the team back in March. So pulling out favourites is tough, but here are a few that I really can't wait for…  
Preach is the real deal. His work is politically urgent and his vision and plans for this one-off performance art piece are amazing. I think it will be challenging and deeply moving, as well as visually stunning. I'm particularly excited about the dawn and dusk moments.
Late night comedy cabaret, with drink in hand, what is not to like… I'll be bringing all my I'm-not-sure-about-performance-but-I-do-love-comedy friends to this one.
Demi Nandra – I'm Sick and Tired of Being Sick and Tired
I've loved Demi's work since I first came across her a few years ago, her urgency and honesty is inescapable, as is her sense of humour. I'm always keen to champion artists from the region, so it's fantastic to see Demi take her rightful place in the programme this year.
Lauren Barri-Holstein – Notorious
As a woman who loves to sit around with other women talking about women, I can't wait to see this bold, fearless exploration… and if the trailer is anything to go by…. It's going to be amazing.
I'm always on the lookout for works I can recommend to my friends with families, and this is perfect for all generations. First look it seems fun and cute, second look and you realise there's a lot more to think about. I love that young people can get involved and perform on the day too!
Louise Vanhaverbeke – Multiverse
I can't take my heart out of the theatre ultimately, and so this hit theatre show is so far up my street I couldn't miss it off this list.

I'm also totally overexcited about those big nights, where we're presenting a wide range of work either for free or super cheap, because I just think it's a great way for people to deep their toe in the performance art water. So look out for Be The Change – late at the Edwardian Tea Room, The Very Fierce Grand Opening and Club Fierce: We Are Fierce.