Fierce Needs You!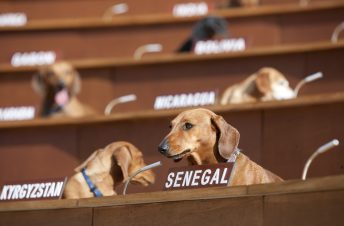 Call for expressions of interest:
As a registered arts charity Fierce has a board of trustees to guide and help us make good decisions; offering advice, expertise and support to the staff who are employed to run Fierce on a day to day basis, as well as ensuring the financial and legal requirements of running a company and charity are all met.
We are now on the hunt for new Trustees!
Fierce is looking for new trustees to add to the skills and experience of the current Board. We are looking for people who enjoy working as part of a supportive, but rigorous team, who are passionate about the arts and the power they have to change lives.
Being on a board can be incredibly rewarding; it is a voluntary role and is a brilliant way to use your skills and experience to 'give back'. You meet different kinds of people, and learn a lot, as well as having access to some brilliant Fierce events!
In particular we are looking for new board members with expertise in some specific areas, but this list is merely 'desirable' so if you're interested please do get in touch. Expertise we are actively seeking include: law, HR, finance, fundraising and people with links to local business, property and community groups.
We're keen for the board to better reflect the diversity of artists we work with and the city we work in, so we're looking for people from different backgrounds with different experiences.
We ask people to serve on the board for a limited period of just three years (although you can consider staying for another term after those three years are over). We expect board members take an active interest in the organisation, regularly attending Fierce events and helping us outside of the board meetings to achieve various organisational goals.
In order to ensure a better diversity of voices on the Fierce board we particularly encourage applications from People of Colour and disabled people. So please – don't hesitate, we'd love to hear from you!
The small print
As a Trustee you will use your experience to help the organisation achieve its full potential as a leading live art festival in the UK. This involves:
– Ensuring good governance and management to achieve financial stability, resilience and statutory compliance
– Using your specific knowledge and experience to provide advice and guidance on issues relevant to your area of special expertise.
– Developing the strategic vision and long-term planning.
– Meeting its funding obligations in particular as an Arts Council England National Portfolio Organisation.
– Supporting the Company's fundraising campaigns as appropriate.
The Board meets four times a year in Birmingham. Board meeting are usually held 6 – 8pm mid-week. One of these meetings is a longer Board 'awayday' that usually happens in the summer.
As a Board member you will agree to:
– Attend meetings in Birmingham.
– Be fully up to date with the business of the company.
– Be well prepared for each Board meeting.
– Offer timely feedback and responses when business has to take place remotely.
– Attend performance and events where possible.
– Advocate for the company where/when appropriate.
If you'd like an informal chat about becoming a board member beforehand email our Artistic Director, Aaron Wright at aaron@wearefierce.org.
If you're interested in applying please send us a one-page (max) expression of interest (you can also include a CV if you wish) and complete the EQUAL OPPORTUNITIES MONITORING FORM and email to aaron@wearefierce.org  with the subject heading 'Fierce Board Recruitment' telling us why you'd like to join the board and what useful skills and experience you could bring.
If you'd like to apply using a video or audio file, that's absolutely fine, or if there are any other barriers to you applying please get in touch and we'd be happy to discuss.
Closing date for expressions of interest is Wednesday 8th May 2019.
After the deadline has passed, we will review all applications. If we think you might be a good fit and you meet the basic criteria, Aaron (our Artistic Director) and Eileen Evans (the Chair of the Fierce board) will arrange a time to meet you informally (this won't be an interview) just a friendly chat, somewhere informal like a coffee shop.
Following this we'll invite those candidates that feel like the best match for Fierce to observe our next board meeting on Wednesday May 22nd, 6pm. If you'd like to formally join as a board member after that meeting you'll be signed up in time for the following meeting in August.