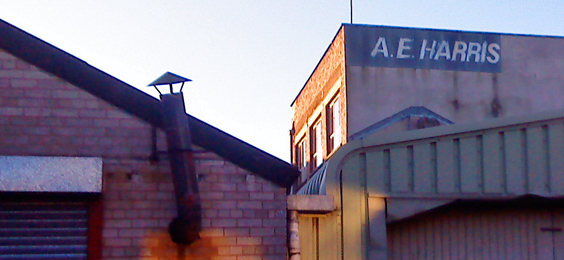 The wait is over! We can now reveal the secret locations for Fierce Festival 2019.

For Lucy McCormick's World Premiere of new concert/theatre show Life: Live! and our headline Club Fierce vs Hooker Club party happening immediately afterwards we return to our favourite haunt: Quantum Events Centre (where we hosted Artists Behind Bars earlier this year). For those of you who visited Fierce Festival 2017, this is a different space than the one we used as our 2017 festival hub, but run by the same brilliant team (thanks Olivia, Tom and crew!).
Similarly we're delighted to return to another favourite venue that Fierce has used many times over the years: AE Harris. We'll be staging Tania El Khoury's immersive The Search for Power in the old factory spaces. Sadly this is the end for AE Harris, as the site has been sold and after these final performances the site will be totally redeveloped. This is your last chance to see these much loved spaces that have played host to many famous performances and parties over the years from the likes of Kira O'Reilly, Preach R Sun, Anne Rochat, Dickie Beau, The Famous Lauren Barri Holstein, SJ Norman and countless others. Huge thanks to everyone at Stan's Cafe for going the extra mile to make this happen. Book quickly for this one, it's selling well and capacity is extremely limited: dates will start to sell out soon.
In a change to the previously announced location Begüm Erciyas' installation Voicing Pieces will also move to AE Harris's theatre space. All previously booked tickets remain valid for the new location.
Finally, our morning breakfast and discussion event Talking Fierce will take place in the new Fierce HQ Penthouse just off the High Street but more details on that soon. ;)
Book for Lucy McCormick's 'Life: Live!'
Book for Club Fierce vs Hooker Club
Book for Tania El Khoury's 'The Search For Power'
Book for Begüm Erciyas' 'Voicing Pieces'