Red Bastard (2 – 3 Oct) & Sirens (5 -6 Oct)
Special ticket offers for Fierce fam use promo code FIERCE2015 for half-price!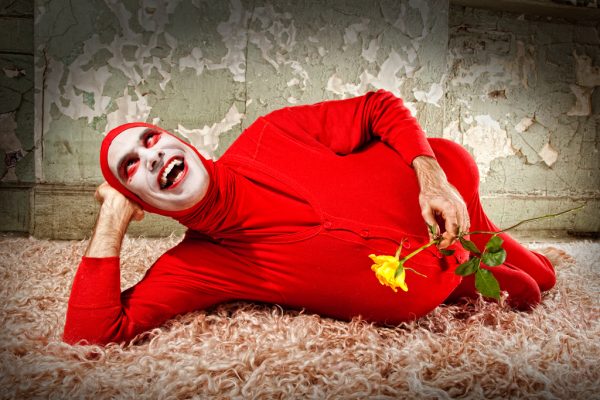 Red Bastard
Fri 2 & Sat 3 Oct | 8pm | Tickets £15 | Age 18+
Something funny must happen every 10 seconds… and it will.
After 5-star reviews and sold out shows across North America Europe and Australia, this seductive comedy monster delivers on his promise in this critically-acclaimed show. Experience this exquisite show as Red Bastard delicately leads you through a no holds barred theatrical masterclass – demanding to know nothing less than the existential query, "Who the hell do you think you are?"
Audiences should be prepared for anything to happen in this interactive show, in which Red Bastard engages you in masterclass of raw conversation, provocations, traps, rewards, and catch 22's— encouraging risk and personal discovery. Playful, mischievous and downright outrageous – don't miss this 'once-in-a-lifetime experience'!
"A masterclass in physical comedy… his power to inspire and enthuse is undeniable." *****  The List
"Jaw dropping… irresistible… (the audience) was taken on the ride of their lives… like great sex, I will be going back for more." ***** Kate Copstick, The Scotsman
Find out more http://macbirmingham.co.uk/event/red-bastard/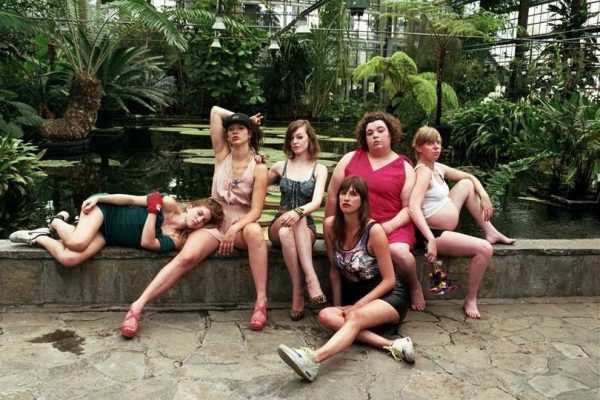 Sirens
Mon 5 & Tue 6 Oct | 8pm | Tickets £14 (£11) | Age 18+
Belgian collective Ontroerend Goed puts six young women on stage, to talk about how it is to be a female in the Western world at the start of the 21st century. After decades of feminism, six performers make the balance of how to be a woman – dealing with role models, patterns of expectation, persisting inequalities, acquired rights, inner censorship and everyday abuse as well as the new-found liberties and joys of being a female in the free world.
They've taken control of their appearance and use their range of expression to great effect. They've moved on, past militant anti–?male rage to the belief that men can be just as feminist as women. The performance uses images from the fashion industry, advertisement and porn, language bites exemplifying everyday verbal sexism, drawing on personal experiences as well as social media and song lyrics, showing sublime mastery of the female voice in every sense of the word.
"…It's the unexpected juxtapositions that make this beautifully put-together show so startling and so thought-provoking.  Big, bold, brazen, and not a hussy in sight.  Only real women asking what it means to be a feminist." **** The Guardian – Lyn Gardner
Find out more http://macbirmingham.co.uk/event/ontroerend-goed-sirens/