Tickets
Tickets go on sale on Monday July 24th at 10am.
Ticket purchase links can be found on each individual event page.
Individual tickets can be purchased for all shows. Some shows have very limited capacity and we recommend booking early. These include: Pilot Nights, Listening Choir, Pilgrim and This ritual is not an accident.
Individual tickets for shows at Birmingham Hippodrome will go on sale shortly.
WEEKEND PASS / WEEKEND PASS (CONCESSIONS)
A Thursday to Sunday Weekend Pass that gets entry to the following eight ticketed shows is available for the heavily discounted price of £65/£55. Only 100 of these passes are available, so don't hang around!
Weekend passes can be purchased here. (Concessions here.)
Weekend Passes include entry to the following ticketed shows:
The Famous Lauren Barri Holstein | NOTORIOUS
Simone Aughterlony & Jen Rosenblit | Everything Fits in the Room 
Fierce operates a paperless ticketing policy and therefore guestlists will be operated for shows at the Fierce hub rather than sending out any physical tickets.
Fierce 2017 Festival Team
Artistic Director: Aaron Wright
Festival producer: Pippa Frith
Operations Manager: Catherine Groom
Production Coordinator: Sara Craythorne
Production Coordinator, mac: Lizzie Moran
Step Change Producer: Katie Cooper
Artist Liaison: Toni Lewis
Volunteer Coordinator: Katy Baird
Marketing Coordinator: Shekayla Maragh
Social Media Coordinator: Inès Elsa Dalal
Production Partners Cloud One: The Cloud One Group was formed in Birmingham in 1984 and has since gone on to become one of the region's most renowned and trusted production services suppliers. From Equipment hire, to installation, to event consultancy, Cloud One continues to work all over the UK supplying Sound, Lighting, Staging, Video and Rigging to some of the country's biggest companies and events. Cloud One say they are "extremely thrilled" to be working with the Fierce Festival once again and that they "look forward to seeing what surprises are in store from another busy and eclectic festival programme
Fierce Festival 2017 Thanks
Thanks We would like to thank all our brilliant partner organisations and their staff teams, our fabulous festival volunteers, the team at the Safety Advisory Group, Laura McDermott, Harun Morrison, Alex Lawless, Fran Fell, Helga Henry, Carol Wright, Lois Keidan, CJ Mitchell, Caroline Barton, Miriam Ginestier, Emilia Alvarez, Mark Ball, Alexandra Wellensiek, Bean, Jon Opie, Shonagh Manson, Polly Hudson, Emily Bartlett, Simon James Holton, Roxana Silbert, Deborah Kermode, Karolina Korupczynska, Anna Katarzyna Domejko, Thomas Wildish, Jo Gleave, Mike Pony, Amy Letman, Roisin Caffrey, Laura Killeen, Stans Café, Paul Geary & University of Birmingham, Oli McCall, Sarah De Ganck, Jo Bligh, Julia Asperska, Tom Jenkins, Stuart Whipps, Caleb Hammons, Sabra Khan, Orit Azaz, Kim McAleese, Cheryl Jones, Ben Pryor, Adam Carver, Lara Ratnaraja, Ian Francis, Sam Groves, Mark Godber, David Sheppeard, Matthew Poxon, Ashleigh Wheeler, Jay Miller, Greg Wohead, Simon Casson, Anthony Roberts, Paul Russ and many more!
Travel & Accommodation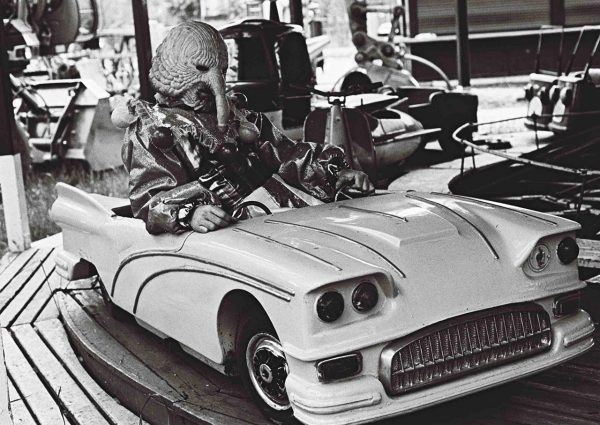 TRAVEL
Birmingham is an easily accessible city.
The city centre is a short 30 minute car journey from Birmingham Airport or 15 minutes by rail.
The city is served by three train stations (New Street, Moor Street and Snow Hill), with direct trains running from all major cities cross the UK. Trains running from London Euston are 1 hour 25 minutes and run three times an hour.
The city is well served with black cabs, mini cabs and uber. By road the city can be accessed from the north via the M6, the south via the M40 or M1, M6 and the South West via the M5.
Most venues are walking distance from each other and from the Festival Hub, they are city centre based but do always check the route and leave yourselves plenty of time to get around.
Our Fierce Festival team will be on hand to give you directions and help you find your way around, so ask for help whenever you need it. mac is a couple of miles outside the city centre, and is easily accessible by bus; you can get to mac on buses 1, 35, 45, 47, 62 and 63 (depending on where you're leaving from).
ACCOMMODATION
Hostels
Hatters Hostel in the Jewellery Quarter is a favourite haunt and near to AE Harris which hosts a number of works.
Birmingham Backpackers Hostel is more basic but just round the corner from our Festival Hub.
Hotels
Cheap chain hotels include the recently opened Easyhotel on John Bright Street and Bloc on Caroline Street in the trendy Jewellery Quarter area. There's also an Ibis Budget and depending on who you ask The Paragon Hotel is okay for a couple of nights.
Many of the regular hotel chains can be found in the city including Travelodge, Holiday Inn, Premier Inn, Jury's Inn, Holiday Inn Express, Ibis, Crown Plaza and Hampton by Hilton.
For a more bougie stay try Penta Hotel, Hotel de la Tour, Hotel de Van, Radission Blu, St Paul's House or Staying Cool apartments at the top of Birmingham's iconic Rotunda.