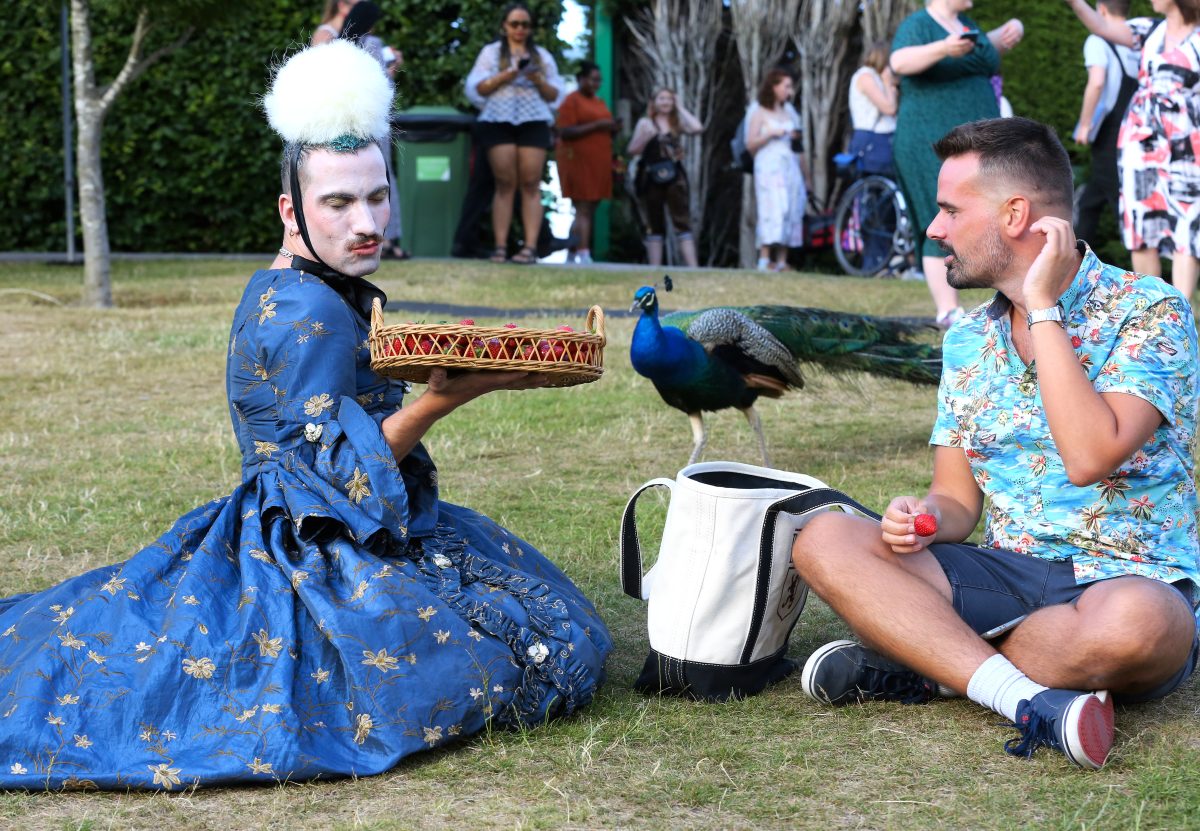 FIERCE FESTIVAL VOLUNTEER CALLOUT
11 – 16 October 2022
Fierce is turning 25 this year and we are looking for enthusiastic and reliable people to play a vital role in creating an unforgettable festival experience across the city of Birmingham.
The 25th anniversary festival will stage incredible works in unusual places. Fierce 2022 will explore themes including First Nations politics, non-human perspectives, rituals of cleaning and healing and gender identity. Through a line-up of joyful, compelling, and subversive World and UK Premieres, the festival will highlight new performance practice from around the world, with UK debut performances by many acclaimed international artists as well as unveiling a number of very special homegrown Fierce commissions. The programme brings together a diverse range of artists and voices from around the world, united by their radical, insightful, and political approaches to creating art.
Be part of the action and volunteer with Fierce Festival 2019. If you are passionate about the arts, counter culture and amazing parties we would love to hear from you!
About Fierce 2022
Why volunteer?
Fierce is a biennial festival of Live Art including theatre, music, installations, public interventions, workshops, talks and digital projects. This year we will be featuring new commissions, internationally acclaimed performances, and collaborations with local organisations big and small, using venues from warehouses to theatres, galleries to the streets.Fierce are the company behind much loved Key to The City, which ran earlier this year as part of the Birmingham 2022 festival, reaching over 50,000 people as well as the acclaimed Healing Gardens of Bab programme – a queer response to the Birmingham 2022 Commonwealth Games taking place for 3 weeks across the city.
Become a part of Birmingham's most exciting arts festival.
Meet amazing artists and other like-minded people.
Expenses covered
Get first-hand experience of working on a festival, developing the skills required to make performances and events happen.
Concession or free tickets to events (subject to availability), invitation to the programme launch, lead-in events and of course the free tickets to the Club Fierce Hoe-down party!
What will you be doing?
Act as a main point of contact for information about the festival, the programme and the city for visitors from near and far.
Support the marketing team in advance of and during the festival (this may involve distributing brochures, documentation, social media etc).
Meet and greet audience members at installations, performances, and off-site projects (this may include ticket checks, some clip-board brandishing – collecting website sign-ups, conducting surveys, selling promotional items, distributing brochures and maps etc.)
Provide support to the production team (may involve moving equipment, furniture, running errands etc.)
Specialised Roles
If there is a particular area you are interested in getting experience in or skills you really want to develop, please let us know in your email and our Volunteer Coordinator will be in touch about how we can help facilitate that. In previous years, volunteers have supported the core team with admin tasks, got experience in production roles and published write-ups and reviews of festival events on our website.
Interested?
You'll need to be 18+ to be eligible to volunteer for us. Enquiries and expressions of interest should be sent to tinisha@wearefierce.org with the subject FIERCE 2022 VOLUNTEERS. We will be in touch in the coming weeks regarding roles, training, and an initial meet-up.
We'll also be holding some informal drop-in sessions where you can meet the team, find out more about becoming a Fierce volunteer and how you can play a vital role in creating an unforgettable festival experience. Details are TBC so in the meantime register your interest and we'll let you know about them soon.