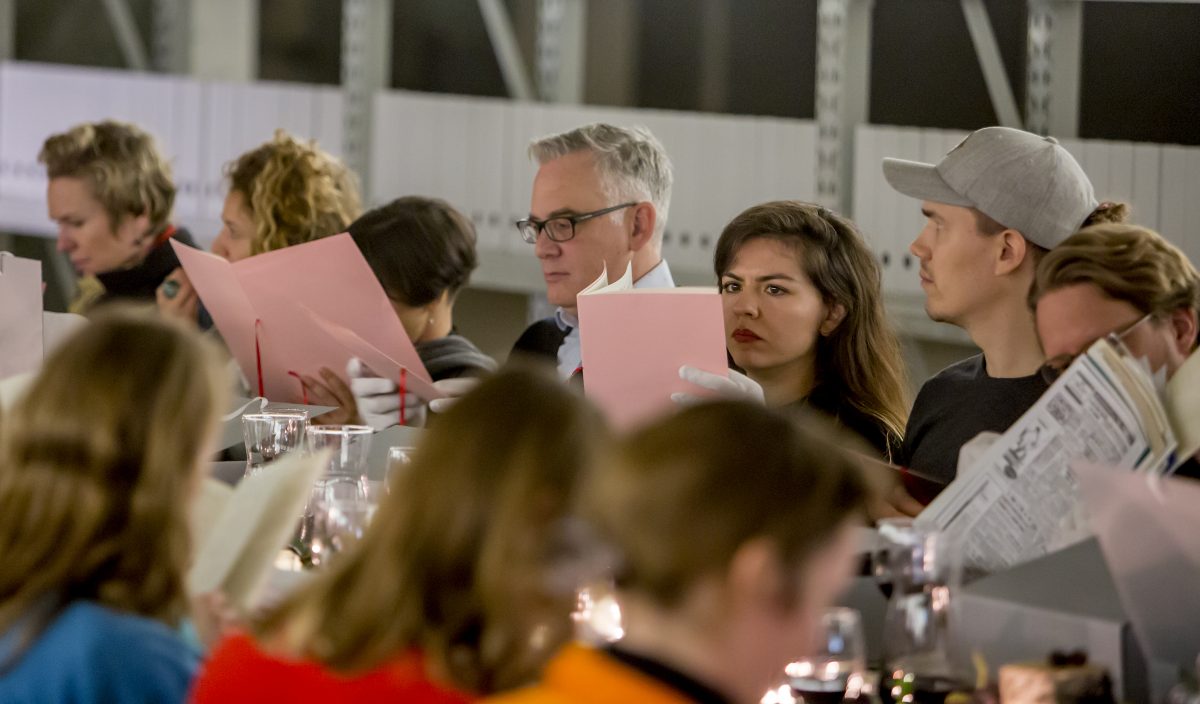 We know it can be a little daunting attending some art and performance events, especially when you're not 100% sure exactly what the event is. We want to make sure everyone feels welcome at Fierce and whilst we don't want to ruin the mystery and surprise of some of the pieces in the festival this year, we have created some categories that should give you a reassuring understanding of what type of thing you're signing up to see. This week, we look at Experiences.
If something is categorised as an experience it means that you won't merely be sitting in a seat, and that in some shape or form you'll be more involved in the performances. This may include participation, don't worry, there will be no embarrassing audience interaction here.
You might have to do things, like handle objects, move around, or follow some simple instructions. These events are 'experiential'.
Kate McIntosh returns to Fierce for the third time with In Many Hands, a production that has been a hit at theatre festivals around the world, that brings the audience into direct contact with a number of fascinating objects and materials in a participatory and secretive experiment.
UK premiere of The Search for Power, by Tania El Khoury is a part lecture and part immersive installation. Her new work is a meal-based-meditation on power and political corruption through the 'Archive of Powercuts' in Lebanon, and was commissioned with prize money she received after winning the Anti Festival International Prize for Live Art (the largest prize of its kind in the world) in 2018.
Begüm Erciyas brings her critically acclaimed installation Voicing Pieces to the festival where, in the intimacy of an isolated sound booth, you become both performer and audience member.  For one participant at a time.
Brian Lobel's BINGE is a collection of one-to-one and intimate conversations based around your favourite box sets, that exist somewhere between radical self-care and playful self-indulgence. After completing Brian's questionnaire, you'll get into a bed with an artist in a public place to have a conversation about rest and television, before watching some boxsets!
Miet Warlop makes her long overdue mainstage UK debut with Ghost Writer and the Broken Hand Break, in which Miet works with a western take on the whirling dance, a form of physical meditation practiced by Sufi Dervishes, to explore how we can find balance between self-control and devotion.
Finally, Andrew Tay and Stephen Thompson's Make Banana Cry is a critical and destabilising dance show questioning Asian stereotypes via the format of a catwalk fashion show.
See you there!