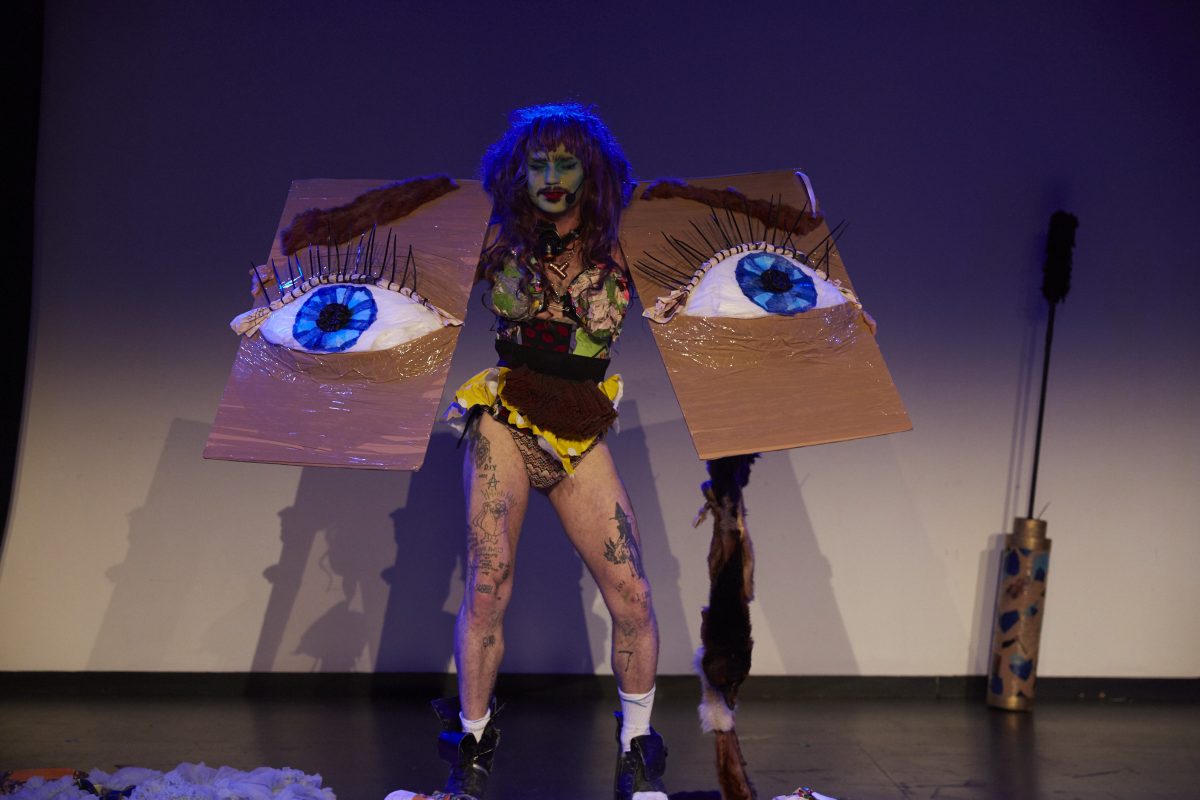 We know it can be a little daunting attending some art and performance events, especially when you're not 100% sure exactly what the event is. We want to make sure everyone feels welcome at Fierce and whilst we don't want to ruin the mystery and surprise of some of the pieces in the festival this year, we have created some categories that should give you a reassuring understanding of what type of thing you're signing up to see. This week, we look at Fierce Lates.
These events are more relaxed, generally happening later at night, with a bar open! Some of them like Lucy McCormick's Life: Live! will be standing. These events we generally expect to have a slightly more informal, possibly even rowdy atmosphere! Read about some our Fierce Lates below…
A Very Fierce Grand Opening, with performances from: Sandra Johnston, Keijaun Thomas, Whiskey Chow, Justin Shoulder, Zander Porter X James Batchelor, Ariah Lester, Lucy McCormick, & Susannah Hewlett. Our Very Fierce Grand Opening event is always very special and we're thrilled this year to be holding it at Birmingham Museum. Expect different performances around the museum as well as a toast to launch the festival, DJs and host Ginny Lemon + it's all free!
The Gloop Show from Oozing Gloop takes you on a psycho-magical trip through the universal A E I O U. On route we ramble through a dream scape of gigantic vowels, handmade patchwork, masks and wigs. Our guiding green vagabond wielding a 7ft mascara wand assures that squares make squares, triangles make triangles and doing things…does stuff.
After recent shows at Lincoln Center, New York and Centre Pompidou, Paris, Joseph Keckler makes his UK debut, performing an intimate evening of his work in concert form—haunting art-pop songs and wild arias about daily life that spiral into the sublime and ridiculous. Hailed by New York Times as a "major vocal talent whose range shatters the conventional boundaries… with a trickster's dark humor," he delivers an experience that dances between comedy, commentary, and communion.
Life: Live! is a subversive, immersive, pop concert spectacular imagined by nu-pop sensation Lucy McCormick, and her electrotrash Girl Squad. 
Featuring shonky-spectacular, stadium-chic live visuals created with artist Morven Mulgrew, and an album of original music, Life:Live! straddles stardom, self care and redemption in a hilarious, crumbling, musical extravaganza.
Ticket includes free entry to Club Fierce party afterwards.
Join us on the dancefloor for a party that only Fierce could throw, and this time we've teamed up with Brummy house collective Hooker Club, to really get things cookin'. Expect live music, international DJs, pop up performance, avant garde gogo dancers and more. Club Fierce is the best night out in Birmingham. Yes – we just said that, and we mean it.
Can't wait to get rowdy with ya.