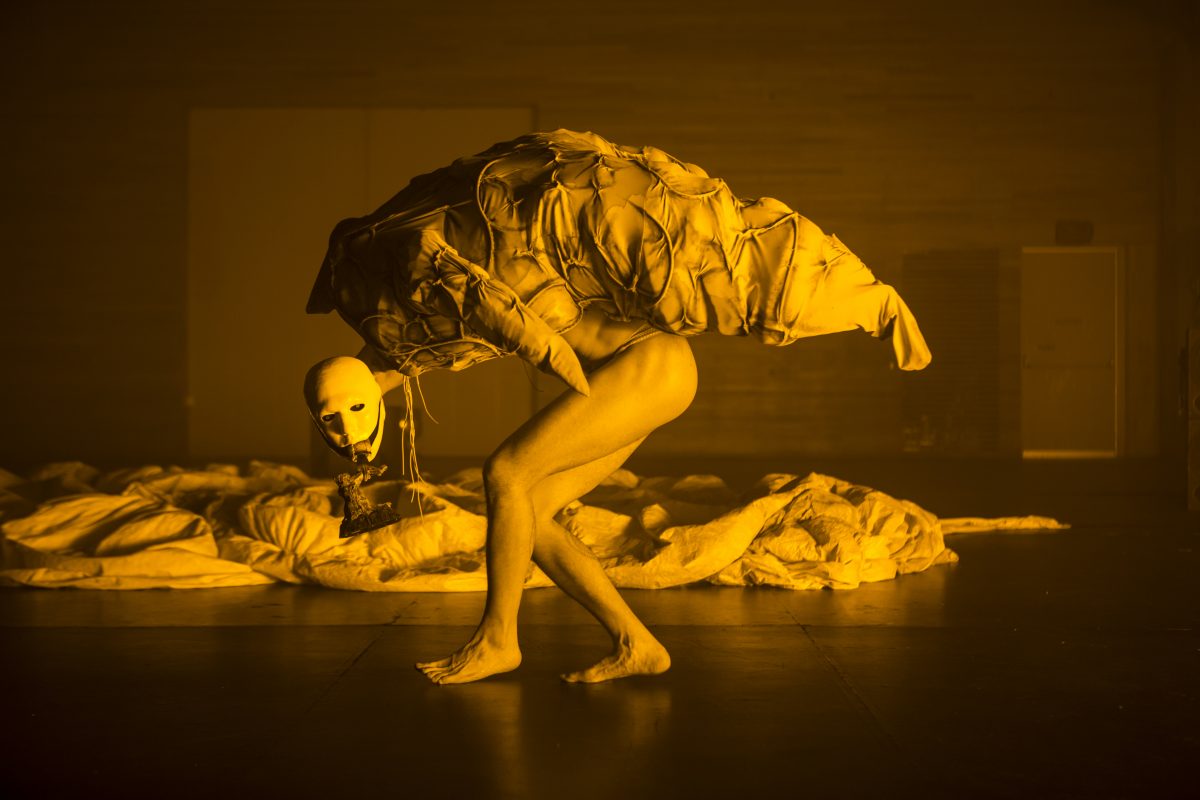 We know it can be a little daunting attending some art and performance events, especially when you're not 100% sure exactly what the event is. We want to make sure everyone feels welcome at Fierce and whilst we don't want to ruin the mystery and surprise of some of the pieces in the festival this year, we have created some categories that should give you a reassuring understanding of what type of thing you're signing up to see. This week, we look at Shows.
If an event is categorised as a show, it means that you will sit in a seat for the duration of the event, and generally be watching something happen in front of you – usually on a stage, but sometimes in a slightly different space, like a hall in a museum. Don't worry through, nothing will be required of you other than sitting back and taking it all in!
Some of the Shows at this years festival include Justin Shoulder's Carrion, a striking spectre with the ability to shapeshift and speak in multiple tongues that asks what it means to be human in an era where our destructive influence is rapidly redefining the laws of nature, with striking costume and a giant inflatable intestine. 
Bold physical theatre maker Davy Pieters (of Theatre Rotterdam) will invite audiences to experience How Did I Die, a murder mystery like they've never seen before performed with incredible physical capabilities.
Fierce commission Familiar, a new collaboration between dance artist Gillie Kleiman and theatre-maker Greg Wohead with quirky design by artist Tim Spooner.
Dance artist Mariana Valencia will present her solo performance ALBUM, a super-smart show that rips up the autobiographical rule book and wittily unites text, song and dance as part of a 6 date UK debut tour.
Australian performance maker Nicola Gunn's Working with Children which looks at the problem of intimacy and exposure, and the curiosity of working with children in contemporary performance.
See you there!