Sindy Campbell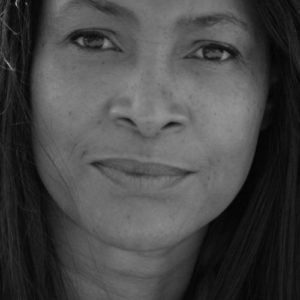 Sindy Campbell is currently Head of Film at Film Birmingham, and has been working with them for 13 years. Before that she was part of the team at Fierce, working on the decibel 2007 Performing Arts Showcase and the 10th Anniversary Festival. She has lived in Birmingham since the age of 16 and is proud of its heritage and excited about its future!
Geraldine Collinge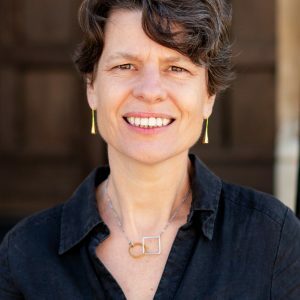 Geraldine is the Director of Events and Exhibitions at the Royal Shakespeare Company a senior leadership team role with responsibility for changing the RSC's relationships with artists, audiences and communities. She is particularly proud of leading the £4.5m Swan Wing capital project and a series of events to mark the 400th anniversary of Shakespeare's death.
Prior to this she spent ten years as Director of the UK's leading organisation for performance poetry, Apples & Snakes and worked at Battersea Arts Centre in many different roles, finally as Programme Manager.
Helen Dyke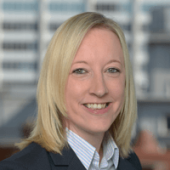 Helen is a senior associate solicitor at Irwin Mitchell LLP, specialising in Employment Law. She leads the Birmingham office's gender diversity group, IMPowered, and hosts guest speaker events. The aim of the group is to inspire and support women, both internally at Irwin Mitchell and in the Birmingham community.
Outside of work, Helen is a director of Little Earthquake and is a member of Stan's Café's corporate advisory group; both are Birmingham based theatre companies. She is a passionate supporter of the Birmingham arts sector.
Eileen Evans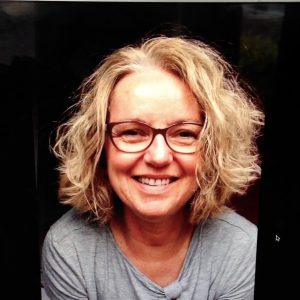 Eileen Evans is chair of Fierce Festival's Board of Directors and Executive Director at Forced Entertainment – responsible for delivering the wide range of the company's work to audiences and participants nationally and internationally. Eileen previously worked at Forced Entertainment as Administrator, as well as managing their education programme. Before this she worked in freelance contexts for Sheffield City Council and Sheffield Hallam University specialising in marketing and research, and at performance venues including The Leadmill, Sheffield, where she first experienced live and performance art in the late 80's.
www.forcedentertainment.com
Jamila Johnson-Small
Jamila works under the artist name SERAFINE1369 (previously Last Yearz Interesting Negro) and is a London based artist, dancer and writer. SERAFINE1369 works with dancing as a philosophical undertaking, a political project with ethical psycho-spiritual ramifications for being-in-the-world; dancing as intimate technology. They have a relational, cumulative and often collaborative practice, and work in various constellations, at different scales and in different roles to build spaces for communing/attuning/communicating through dancing, performance, listening and conversation; spaces that might hold the complex, multiple and contradictory, spaces that consider movement and transformation as inevitable.
https://jamilajohnsonsmall.wordpress.com/
Brian Lobel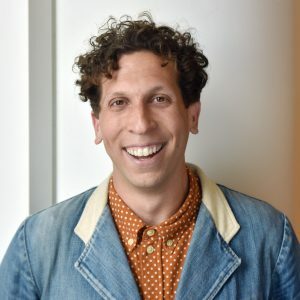 Brian Lobel is a New York-born, London-based performer, teacher and curator. He is interested in creating work about bodies and how they are watched, policed, poked, prodded and loved by others. Brian has shown work internationally in a range of contexts, from medical schools to galleries, cabarets to museums, marketplaces to forests, blending provocative humour with insightful reflection. In 2013 he created Fun with Cancer Patients for Fierce and ever since has been in love with Birmingham and its accents.
www.blobelwarming.com www.funwithcancerpatients.com
Sally Pennington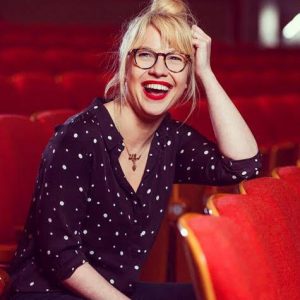 Sally Pennington is an arts fundraising specialist and currently Head of Development at Midlands Arts Centre (MAC). Sally has worked at a number of arts organisations including Southbank Centre, Birmingham Hippodrome, and Town Hall Symphony Hall – where, notably, she oversaw the fundraising for the £13.2 million capital campaign, Making an Entrance. Her specialisms include: ethical fundraising, large-scale grant applications, developing compelling case for support documents, and bespoke donor engagement.
Former Fierce Board Members
Matthew Austin, Tim Burley, Christie Cremin, John Diviney, Stuart Griffiths, Tim Hodgson, Deborah Kermode, Dr Cath Lambert, Richard Moulton, Marianne Mulvey, Alan Rivett, Antonio Roberts, Alexandra Tomkinson, Sam Trotman, Jess Wolinski, Aaron Wright