Nolly Bouameur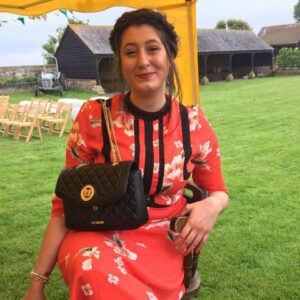 Nolly Aicha Bouameur is a Freelance Marketing and Audience Development specialist. Nolly has worked in numerous arts organisations across the UK including; Interplay: National Sensory Theatre (Leeds), FORMAT International Photography Festival (Derby QUAD) and Midlands Arts Centre (Birmingham). Most recently she has been working with Manchester International Festival, working on marketing and audience development campaigns across the festival, digital and creative engagement programmes. In 2019 she played a key role in the festival campaign winning Best Tourism and Leisure at the Northern Marketing Awards. She has a strong interest in harnessing the power of data to drive strategic decisions across Audience Development and Marketing planning. She also is a graduate fellow of the Arts Marketing Association's Audience Diversity Academy.
Paul Burns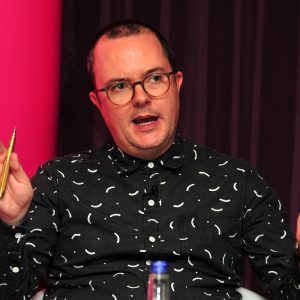 Paul Burns is Head of Dance and Interim Deputy Director of Arts and Engagement at Creative Scotland. Paul has a broad range of experience in the UK arts sector having previously worked in arts policy, youth arts and in the hip-hop and grime music sectors. For the last 15 years he has worked in dance, initially as an independent producer before going onto lead the programming, producing and artist development activity of DanceXchange and International Dance Festival Birmingham for seven years. He has worked in senior leadership roles at a number of other UK dance organisations including Dance4, Greenwich Dance, The Place and Yorkshire Dance, and delivered his own projects as a freelance coach, mentor and dramaturg before joining Creative Scotland in 2018.
Sindy Campbell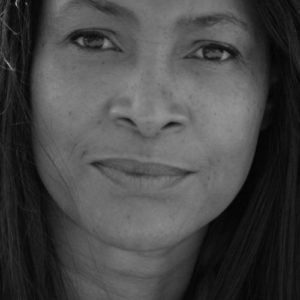 Sindy Campbell is currently Head of Film at Film Birmingham, and has been working with them for 13 years. Before that she was part of the team at Fierce, working on the decibel 2007 Performing Arts Showcase and the 10th Anniversary Festival. She has lived in Birmingham since the age of 16 and is proud of its heritage and excited about its future!
Geraldine Collinge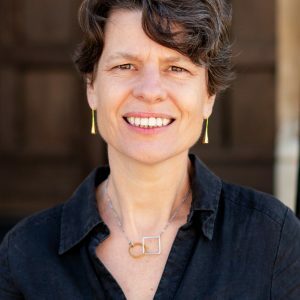 Geraldine is the Director of Events and Exhibitions at the Royal Shakespeare Company a senior leadership team role with responsibility for changing the RSC's relationships with artists, audiences and communities. She is particularly proud of leading the £4.5m Swan Wing capital project and a series of events to mark the 400th anniversary of Shakespeare's death.
Prior to this she spent ten years as Director of the UK's leading organisation for performance poetry, Apples & Snakes and worked at Battersea Arts Centre in many different roles, finally as Programme Manager.
Helen Dyke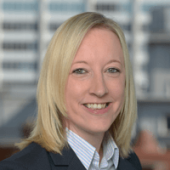 Helen is a senior associate solicitor at Irwin Mitchell LLP, specialising in Employment Law. She leads the Birmingham office's gender diversity group, IMPowered, and hosts guest speaker events. The aim of the group is to inspire and support women, both internally at Irwin Mitchell and in the Birmingham community.
Outside of work, Helen is a director of Little Earthquake and is a member of Stan's Café's corporate advisory group; both are Birmingham based theatre companies. She is a passionate supporter of the Birmingham arts sector.
Jamila Johnson-Small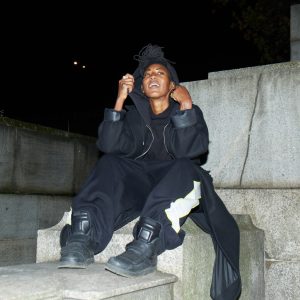 Jamila works under the artist name SERAFINE1369 (previously Last Yearz Interesting Negro) and is a London based artist, dancer and writer. SERAFINE1369 works with dancing as a philosophical undertaking, a political project with ethical psycho-spiritual ramifications for being-in-the-world; dancing as intimate technology. They have a relational, cumulative and often collaborative practice, and work in various constellations, at different scales and in different roles to build spaces for communing/attuning/communicating through dancing, performance, listening and conversation; spaces that might hold the complex, multiple and contradictory, spaces that consider movement and transformation as inevitable.
https://jamilajohnsonsmall.wordpress.com/
Becki Haines
Becki is COO with 59 Productions, pioneering story driven design globally. She has a track record working as an Executive Producer and arts finance specialist collaborating with artists to develop ambitious new ideas in diverse locations, pioneering global programmes and creating resilient business and finance models for their work. She's largely worked in installation, placemaking, performance in public space, and interaction design and many of her partnerships have been cross-sector and placing art in other industries.
Harpreet Kaur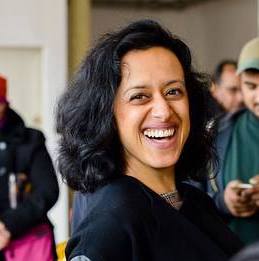 Harpreet Kaur has developed a 20-year portfolio career as a researcher, consultant, facilitator, and arts manager, focusing on embedding cultural practice into key areas including equality, diversity and climate justice. Her work has taken her around the globe. She is currently the Development Officer at the National Criminal Justice Arts Alliance.
Harpreet is a former Powerbrokers International Leadership Programme Fellow (Cultural Leadership Programme 2008). She has lived and worked in Europe, Asia and Australia as an arts manager on numerous projects and festivals. She is an Artistic Quality Assessor for Arts Council England and achieved an MSc in Gender and International Relations in 2014.
In 2017 Harpreet was selected as a BBC Expert Woman and has appeared on numerous media channels to share her thought leadership and passion for Creativity and Social Change. She is an experienced speaker on air and at international conferences about culture, security and politics in cities including London, Paris, Kiev, Vienna, Bucharest, Berlin and Sydney.
Former Fierce Board Members
Matthew Austin, Maria Balshaw, Tim Burley, Christie Cremin, John Diviney, Elieen Evans, Stuart Griffiths, Tim Hodgson, Deborah Kermode, Dr Cath Lambert, Brian Lobel, Richard Moulton, Marianne Mulvey, Alan Rivett, Antonio Roberts, Sally Pennington, Alexandra Tomkinson, Sam Trotman, Jess Wolinski, Aaron Wright