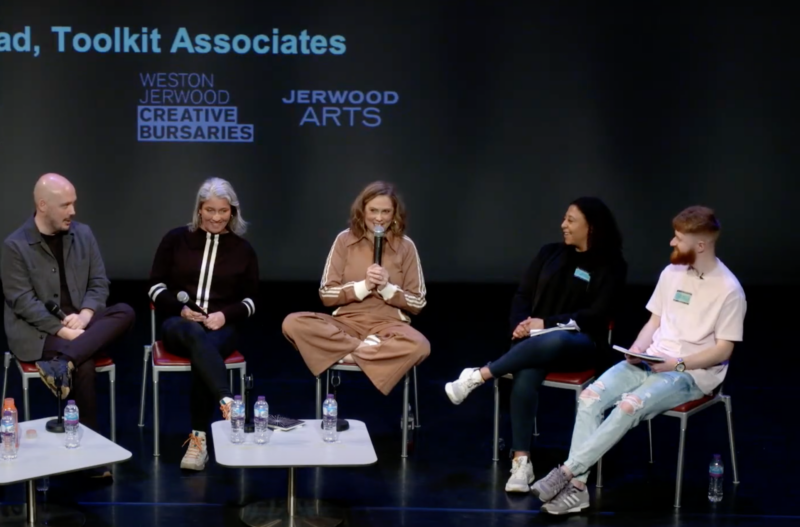 Fierce has a long track-record of consultancy, mentoring and public engagements. We work in a responsive way with partners to meet the needs of their activity and work to their budgets. We use our lived experience as individuals, as well as our wide ranging organisational expertise to deliver this work to a high standard, whilst ensuring we work to the Fierce values of Trust, Joy, Disruption and Rigour. 
Mentoring
Our mentoring offer is bespoke and can be 1-2-1, in groups or for whole organisations, working with artists, producers and future leaders. We tailor mentoring, matching the members of our team to offer relevant expertise.
'Fierce was a really great source of support when we were trying to expand and develop the team from a small organisation with no core funding, to Elevate organisation, all the way up to NPO. We had to build a lot of infrastructure along the way, and they were always on hand with sage advice and words of encouragement.'
– Selina Thompson
Policy and Organisational Development & Advice
Our organisational knowledge, expertise and lived experience makes us well placed to offer anything from formal consultancy to informal advice on a range of topics. We can offer advice on visas, international payments and contracting, accountability and recruitment where we have done deep internal work and are keen to share this learning to bring about sector-wide positive change.
Previous examples of this work include: consultancy on the Stans Cafe Equity, Access and Inclusion statement; representation on the Arts Council England Disability Advisory Panel and consultation for the CanAsian Dance restructuring.
Education
We offer talks for students within lectures, responding to the needs of specific courses and universities. Our team has spoken at The University of Birmingham, Birmingham City University, Warwick University, Queen Mary University, University of Worcester, Birmingham Arts School and more. Team members have also developed and led lecture series in the past, so understand academic contexts well.
'Fierce is a vital part of Birmingham's vibrant cultural expression and central to the creative ecology of the city. Fierce seeks out and brings the best local, national, and international talent to audiences in the Midlands and beyond. The festival is an exceptional exemplar for our students at the School of Art, the amazing Pippa Frith gave an inspiring talk on how to lead and cultivate diverse, relevant, and ground-breaking cultural programming.'
– Beth Derbyshire, Course Leader: MA Art and Project Management, Birmingham School of Art, Birmingham City University
Panels
Speaking:
We can be part of, or chair panel talks and post-show discussions, using a variety of our team's expertise. We are regularly invited to be part of industry talks.
Previous examples of this include: panellist for the Weston Jerwood Bursary Toolkit Launch; a Q+A with Lucy Suggate after her performance at Birmingham International Dance Festival; panellist at Birmingham 2022 Insights Day.
Selections:
Our extensive organisational knowledge of the live art ecology, local, national and international markets means we are well-placed to participate in selection panels and advise on artistic programming.
Previous examples of this include: Copenhagen Stage Selection Panel, Unlimited Emerging Awards panel 2020-21 (selecting artists for the Emerging Awards); programme research and consultation for Birmingham 2022 Festival and Birmingham Weekender.