Love Pikaniks, Hate Empire
Bring a picnic, dress up in your best clothes, tour the beautiful gardens and enjoy queer post-empire pop-up performance from Duckie Featuring artists from South Africa, Ghana, Canada, India, Australia and the UK
Starring Ginny Lemon, George Chakravarthi, Jaivant Patel, Bird la Bird, Krishna Istha, Kieron Jina, Francesca Millican-Slater, Ange Loft, Alaska B, EJ Scott and crazinisT artisT
"The amnesia about British Empire imposes an exaggerated historical distance between our lives today and the period of imperial rule"
Kojo Koram, Uncommon Wealth
Walls Come Tumbling Down!
Adults Only (18+), Bonnets Permitted
The gardens will open for picnics from 7pm, with performance from 7.30pm. The event will close by 10.30pm.
Access
On Friday 15th we will have increased access provisions for d/Deaf and hard of hearing people with BSL interpretation available, and for both performances we will have access hosts who will have noise cancelling headphones, easy read guides, etc.
Tickets for this event are very cheap at a price of just £5 (cheaper than standard admission to the Botanical Gardens), so do please consider a £10 'Pay it Forward Ticket' which buys a ticket for yourself, and also buys a ticket for someone else to attend. To select your ticket type, click the ticket type to reveal drop down menu with other options.
Healing Gardens of Bab Funders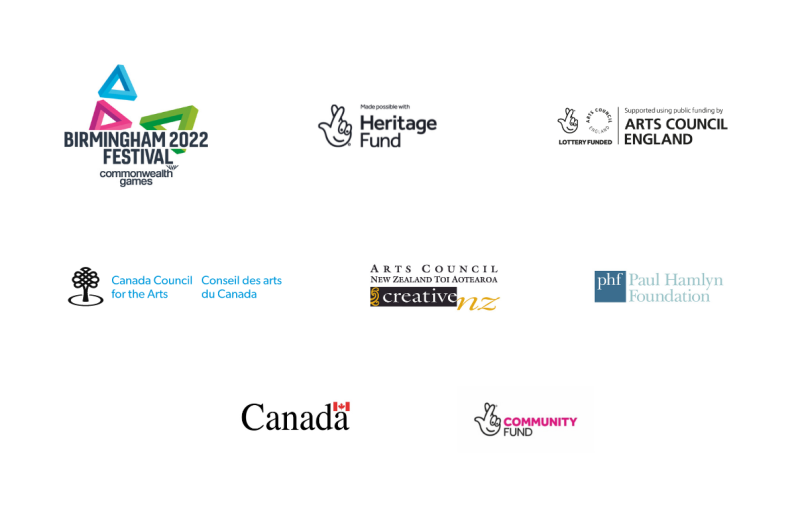 Fierce Says
We love Duckie - perhaps best known for their Saturday night residency at London's Royal Vauxhall Tavern and winning an Olivier award! They haven't been to Birmingham since Fierce's 10th Birthday in 2007, when they threw us a horrible "children's party" hosted by David Hoyle. This will be unmissable!