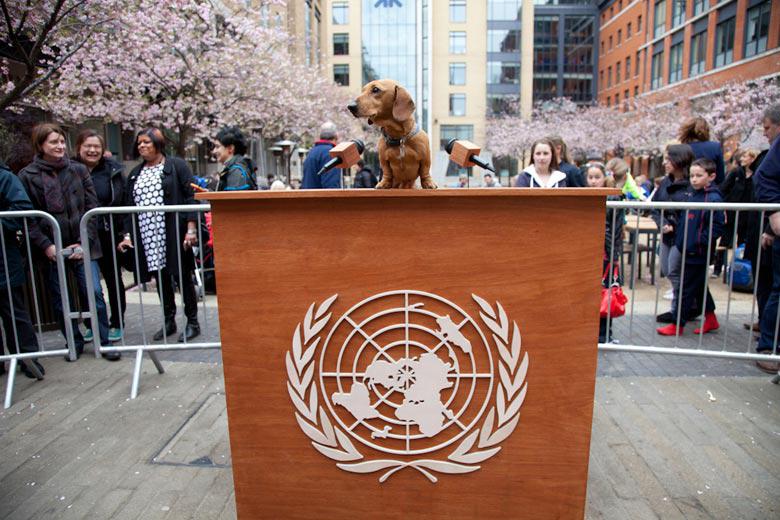 Fierce is an international festival of cross art form performance centred in Birmingham. The festival embraces theatre, dance, music, installations, activism, digital practices and parties. Fierce fills the city with performances in theatres, galleries and other out-of-the-ordinary spaces.
Live Art:
We define Live Art broadly to include performance art, theatre, dance, music, installation, cabaret, public intervention, digital, participatory, activist and interactive practices.
Collision:
We believe a good festival should celebrate collision – of artforms; of artworks and contexts; of ideas in salons, debates, workshops and talks and of strangers in late night parties…
Hyperlocal:
Artists from across the globe showing work in Birmingham, developed in Birmingham. Performances in car parks, legendary clubs, the Brutalist Central Library and @AE Harris (a venue in an old metal factory), alongside established art centres like IKON, Birmingham Museum and Art Gallery, Symphony Hall, Birmingham REP and mac.
Supernow: adj. [soo'per nou]
1. an intense sense of presence or awareness in a moment
2. an emergent or contemporaneous form
3. an attitude provoking new ways of seeing, being, feeling and thinking
*
Fierce Festival was founded in 1998 by Mark Ball, now Artistic Director at LIFT (London International Festival of Theatre). In 2009, Laura McDermott and Harun Morrison took over as joint artistic directors of Fierce. The duo introduced a 'slow burn' programming model centred around developing and commissioning new works specific to the city, alongside national and international touring works reworked for Birmingham. They produced five editions of Fierce Festival as joint artistic directors between 2009 and 2015. Laura now works as Director of the Attenborough Centre for the Creative Arts and Harun works with Helen Walker, as part of the collective practice THEY ARE HERE.
In December 2016 it was announced that Aaron Wright would take up the post of Artistic Director from Spring 2016.
Fierce Festival is an Arts Council England National Portfolio Organisation with regular funding confirmed until 2017/18. The next festival will take place in October 2017.
Fierce is an Unlimited Ally organisation and a member of Live Art UK, the national network that brings promoters and facilitators together to support and facilitate Live Art infrastructure for artists and audiences.
Contact us
Email: contact [at] wearefierce.org
Registered office address (for invoices and postal communication):
Fierce Festival
Unit 57, 51 Pinfold Street, Birmingham, B2 4AY
Registered Company No: 04609212
Registered Charity No: 1110138
Team Fierce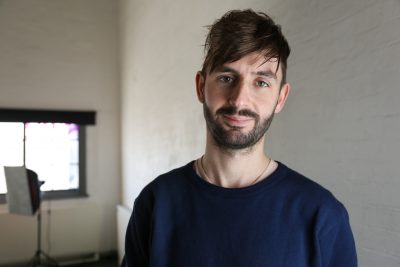 Aaron Wright
Artistic Director
Aaron Wright took up the role of Artistic Director of Fierce in April 2016. He is a curator and producer of Live Art and formerly worked as Programmes Manager at the Live Art Development Agency (London), following an initial traineeship funded by the DCMS Jerwood Creative Bursaries scheme in 2010. At LADA he co-curated international programmes of Live Art and spoke regularly on the subject. Aaron has also worked as a guest curator and consultant programmer for the National Theatre, The Arches and Cambridge Junction, as well as co-producing club night Knickerbocker at The Yard Theatre. Aaron also worked with performance artist The Famous Lauren Barri Holstein and is a member of the Steakhouse Live collective. He is a trustee of Birmingham Contemporary Music Group.

Pippa Frith
Festival Producer
Pippa is an award-winning Independent producer based in Birmingham. Primarily she produces theatre, but has also worked in live art, dance, music, spoken word and circus. She likes to work that sits on the boundaries, and challenges preconceptions about the world around us. She works with a wide range artists to develop and tour new work, including Francesca Millican-Slater, Stephanie Ridings, Benji Reid, Babakas, Mohammed Ali, Centric and more.
She is Co-Producer for well-loved regional work-in-progress platform PILOT Nights and is a visiting lecturer at the University of Birmingham and Birmingham City University.

Sadie Newman
Governance Support
Sadie is a freelance General Manager with over 10 years' experience of working in administration and operations in the arts and cultural sector in the West Midlands, most recently working with Fierce Festival, BE FESTIVAL, Warwick Arts Centre, Creative Shift, The REP and A3 Project Space.

Catherine Groom
Operations Manager
Catherine is a freelance Producer and Project Manager based in Birmingham. Her background is in community arts, working with Birmingham's Local Arts Fora through Arts Forum Selly Oak and Number 11 Arts. She is passionate about finding ways of engaging people through extraordinary experiences.

Fran Fell
Office Assistant
Fran is a Theatre and Performance student in the Guildford School of Acting at The University of Surrey. Fran lives in Stoke-On-Trent, and is passionate about engaging in performance art at home and throughout the West Midlands, working with Fierce Festival as part of her Professional Training Year undertaken in conjunction with her degree.
Our Board
Supporters & Funders