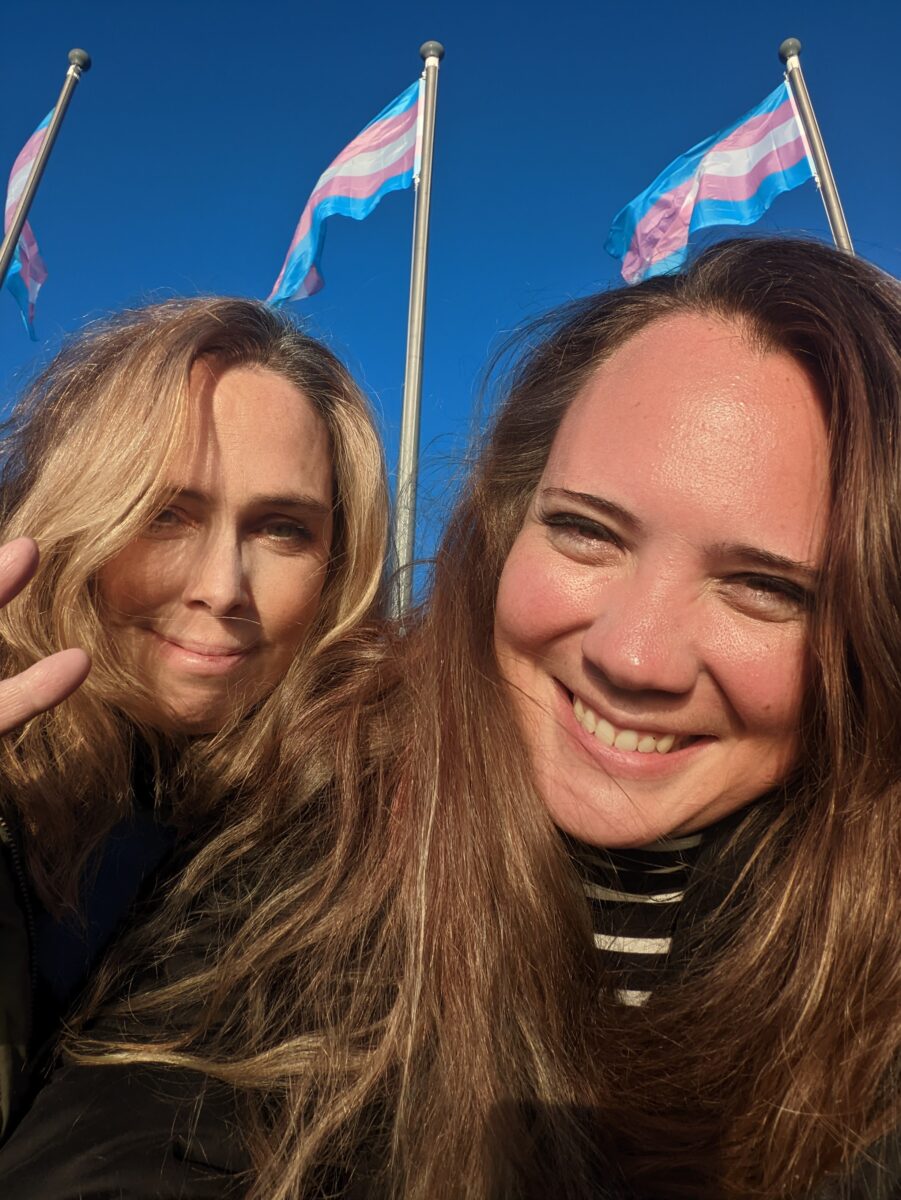 Times of big change often also bring with them opportunities to take stock, to reflect, and to consider the future.
Six years ago, when I joined Aaron, who was appointed as Artistic Director in 2016 and Catherine (who had recently started freelancing at Fierce as Operations Manager) as a Freelance Festival Producer six months out from the 2017 festival I don't think any of us really had a sense of the road we were about to walk together. Since then, together, we have grown our Fierce team to 5 employed staff, secured an office base, grown our reserves, produced 3 outstanding festivals, been a founding partner of Horizon, commissioned multiple works, delivered major public realm project Key to The City and our Healing Gardens of Bab programme. We've grown as individuals, building our skills, learning on the job, and learnt to be confident in our own voices as leaders in the sector, still always doing things the 'fierce way'.
We've done this through deep-rooted collaboration. Through supporting each other, encouraging each other, championing each other, building trust, sense checking along the way, challenging one another when needed, acting with rigour and care and ambition. I think we're proud of the road we've walked together, the things we've done, and the joy we've created.
We have done all this with the support and encouragement of a brilliant board, and without them we certainly would not be where we are today. As we prepare for Aaron to leave, we have also spent time considering how we have been working together as a senior team, particularly over the last couple of years as we have stepped up to deliver far more than just the biennial festival at the core of our work.
We have also been thinking about how we ensure what we have built is secure for the future, and how this relates to succession planning. As a senior team, in the last 18 months we have begun to talk and think together about what succession might look like – how we create stable conditions for new people – with different experiences and visions – to carry on the story of Fierce – as well as how we continue to shape the organisation in a way that best reflects how we work.
So, as we prepare to advertise for a new person to join the team, we are also choosing to restructure. In many ways this will not change the way we're working internally, it is more formalising what has been happening in the last couple of years. We will move to a three way co-leadership model comprised of 3 Directors with different focuses, all reporting to our board: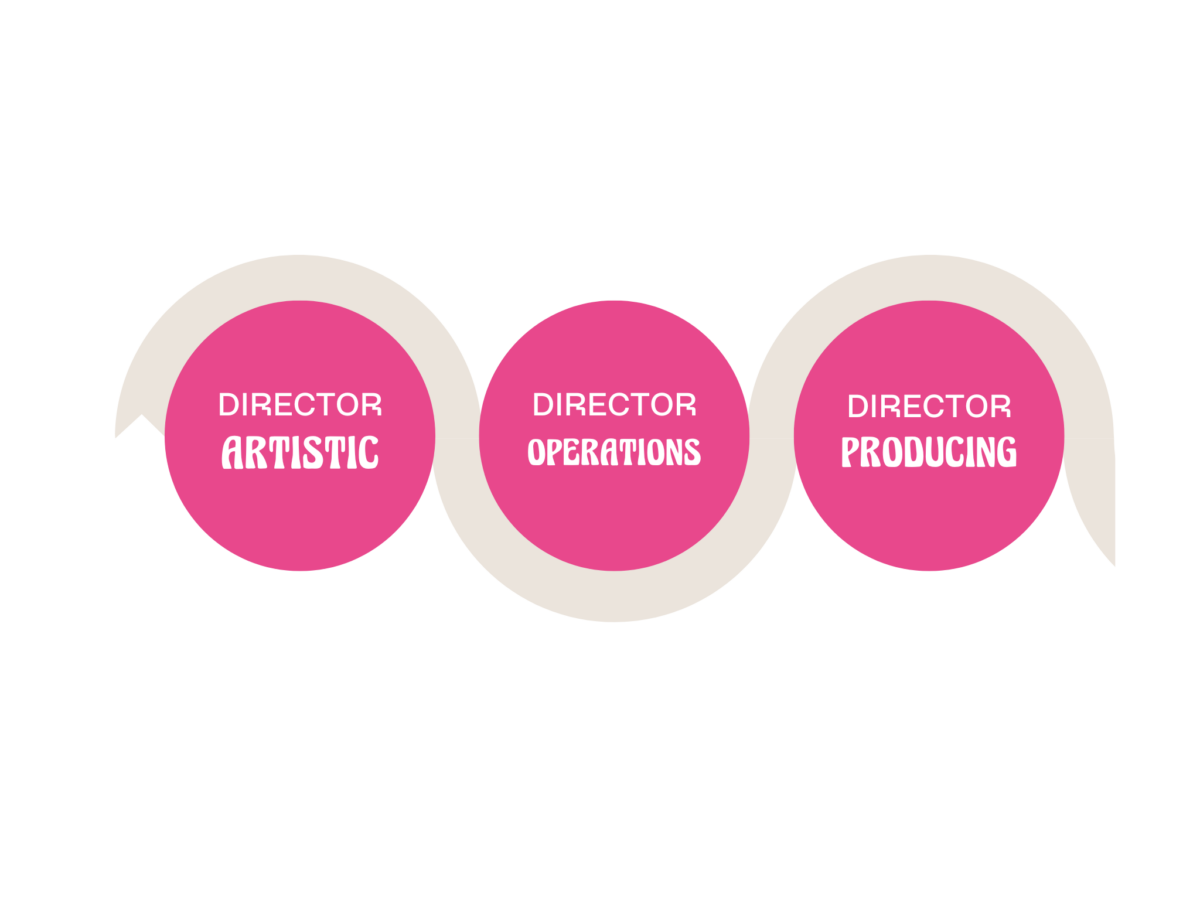 This structure seeks to reflect the culture of our organisation – how we work currently, and sets a statement of intent that we believe collaborative leadership creates space for exciting succession routes, and allows a wider range of experiences to lead the organisation.
That last bit, for me, is incredibly personal. Alongside the road we walked together, I was also walking my own personal path. I was shifting into a space of acceptance that my body was changed and that I was, and will permanently, be operating as a disabled person, experiencing physical barriers as I move through the world both professionally and personally. And of course, the personal will always intersect with the professional. At Fierce we say everyone should be able to bring their full selves to work, and so it is testament to the team and board around me that I have been able to make this personal shift in a safe and supported way professionally. I recognise the great privilege this is. Not everyone is professionally held and supported through an experience like this, and I will be forever grateful. I also know, first hand, that it is vital to embed this safety for those coming after me.
This personal shift has caused me to ask deep questions about what leadership can look like for me? How can it be accessible to me? How can I lead in a way that is safe? Of course, there are many other types of barriers to many other people, who might have the vision and skills and desire to lead, but for different reasons cannot do this alone. What organisational changes can we make to create the conditions for accessible leadership opportunities?
It is with great hope from us, our team and our board, that this change will allow us to explore an exciting model of collaborative leadership that is accessible to a broader range of people than the singular leadership model we have been working with previously offers. It nods to our predecessors Harun and Laura who operated on a co-leadership model too, and vitally creates a stable base for us to allow space for changes and new voices and people into the future of Fierce.
So tentatively, we step our best feet forward onto the next bit of our road, and we're truly excited to see who will join us. Maybe… it's you?
Pip
x