These are the latest confirmed Fierce Festival 2013 artists and/ or projects. We'll be updating this list as we progress over the summer so look out for future announcements. . . You can also read our latest press release here.
Atlanta Eke / Monster Body (Australia)
Atlanta is an emerging dance-theatre artist we came across in Melbourne last year at Next Wave Festival. We were challenged and intrigued by the piece she directed and performed: Monster Body. Fierce continues to build its partnership with Next Wave Festival, through an additional series of residencies bringing Australian artists to Birmingham as well as future co-commissions and productions.
Brian Lobel / Fun With Cancer Patients (UK)
Brian Lobel draws on his own experience of cancer treatment as a young adult to facilitate a series of 'actions' by Birmingham teenaged cancer patients. These actions are self-authored, designed to be of value to the teenagers themselves in processing their experience of cancer. These actions will take place over the summer, the documentation of these actions will form the basis of an exhibition at MAC autumn 2013.
Denis Tricot (France)
Denis Tricot creates intricate looping structures from balsa wood. His delicate interventions create new, but temporary spatial dialogues with their site. In the past these structures have been used as instruments with wire strung between them, stage sets for dancers to interact with and even set on fire. An integral aspect of constructing these works in public space is the theatre of their own making, witnessed daily by passersby as the sculpture emerges.
Franko B / Because of Love (UK)
Franko B presents his new multi-disciplinary performance for stage, Because of Love volume 1. Central to the work is the idea of the sentimentality of memory – the emotional charge and romanticism often applied to our experience of remembering culture. The piece represents a departure in Franko's practice, moving away from the tableaux vivants of his previous work.
Iona Kewney
Iona Kewney will stage a new work combining a visceral, frenetic and exhaustive routine, with elements of contortionism, soundscaped by the electronic drone score from long-term collaborator Joseph Quimby.
www.ionakewneyandjosephquimby.com
Lundahl & Seitl (Sweden/UK)
Christer Lundahl and Martina Seitl, create immersive, participatory environments, often involving intimate binaural recording and the touch of a disembodied hand. You may remember their work, Symphony of a Missing Room at Birmingham Museum and Art Gallery, from Fierce Festival 2011. This year they are developing a new work; part of the research has involved Sue Fox, a hypnotist who worked on Ron Athey's Gift's of the Spirit that featured in Fierce last year.
Sorcha Kenny / Walking We Ask Questions (Ireland)
We came across this project in the Dublin Fringe Festival 2012, this first iteration involved a seven hour walk with thinkers from a variety of disciplines, the discoveries and traces of interactions were brought together in a performance lecture. This project has been initiated by Sorcha Kenny, a Dublin based artist interested in 'social choreography and simple acts of public intervention'.
The Authentic Boys (trans-Europe collective)
Authentic Boys is an international collective of artists: the performers Gregory Stauffer and Johannes Dullin (Geneva/Berlin) and the filmmakers Boris van Hoof and Aaike Stuart (Rotterdam/Berlin). We met Gregory at the brilliant Belluard Bollwerk festival in Switzerland. The collective will be developing a project with 13 – 18 year olds in Birmingham (and later across Europe), playfully 'testing' their revolutionary potential. One outcome will result in a publication with photographs of the participants.
Wolf in the Winter (trans-Europe collective)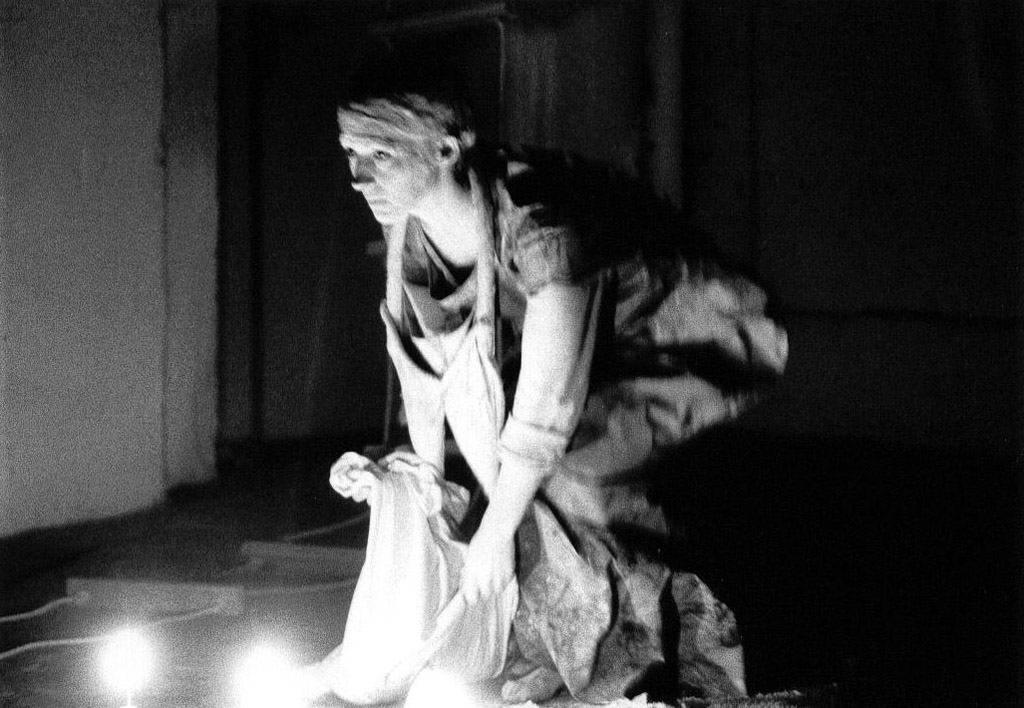 We became more aware of Wolf in the Winter, through Brian Catling, who featured in our Holy Mountain Party (co-curated with Harminder Judge last year). The 'wolves' are a collective of six international performance artists from across Europe, who come together to form make a 'pack'. They additionally include Kirsten Norrie, Aaron Williamson, Denys Blacker, Anet van de Elzen and Ralf Wendt. The wolves will open Fierce 2013 at Edible Eastside, a community garden in Digbeth.
Edible Eastside (Digbeth, UK)
'Edible Eastside is a visionary initiative to transform a derelict brownfield site into a vibrant and contemporary urban garden for people to learn to grow plants and food. The garden covers a quarter of an acre of canal-side land, a former distribution depot, which we are converting into a 'pop-up' edible park using temporary containers and raised beds.' Edible Eastside are currently exploring the question – what would be the ideal content of a Digbeth Pie?
Eva Meyer-Keller (Germany)

In a joint project with Sybille Müller and with children aged 10 – 12, Eva Meyer-Keller reconstructed disasters in the performance Building after catastrophes and recorded them on video. We are now searching for a Birmingham based school or individuals in the right age bracket to take part in a sound-focused version of the project!
Blanch and Shock (UK)
Radical food designers Blanch and Shock, will be creating an autumnal feast in collaboration with Edible Eastside. Liaising with those working on the garden, seeds will be planted over the coming weeks that will form the heart of an autumnal harvest feast to launch Fierce Festival 2013.
Action Hero (UK)
Action Hero is the collaboration between Gemma Paintin and James Stenhouse. The duo performed the work Frontman at local pub, The Rainbow, in 2011. They are currently developing a new work, Slaptalk, inspired by pre-bout trash talking between boxers and the rhetoric of party politics. In work-in-progress performances of the piece Gemma and James ritualistically insult one another via a scrolling auto-cue text.
Paper Stages (Forest Fringe – UK and elsewhere)
'This publication can be seen as a festival contained in the pages of a book co-authored by over 20 Forest Fringe artists, each page of which is a different instruction-based performance for you to perform. Some you'll need to do on your own, some as part of a group; some may take place in your own home, others out on the streets of the city.' We will be commissioning two Birmingham-based artists to contribute to a new edition of the publication alongside artists from other UK cities. The loose 'small events' cards (authored by Andy Field, editor of Paper Stages) have been specially made with the immediate vicinity of Digbeth in mind.
forestfringe.co.uk/festivals/2012-festivals/paper-stages-edinburgh-2012/
Fierce Archive Project
This year we have begun cataloguing fifteen years worth of papers, props, photos, newspaper clippings and more. Including a canvass splattered with the blood of Franko B, who will perform a new work for the stage, Because of Love, at this year's festival. During the festival we will exhibit selected content from the archive, alongside this material we are interested in gathering oral testimonies from our audience over the years. The audio work, conceived by Sarah Farmer, is a recitation of various newspaper headlines responding to Fierce over the years.