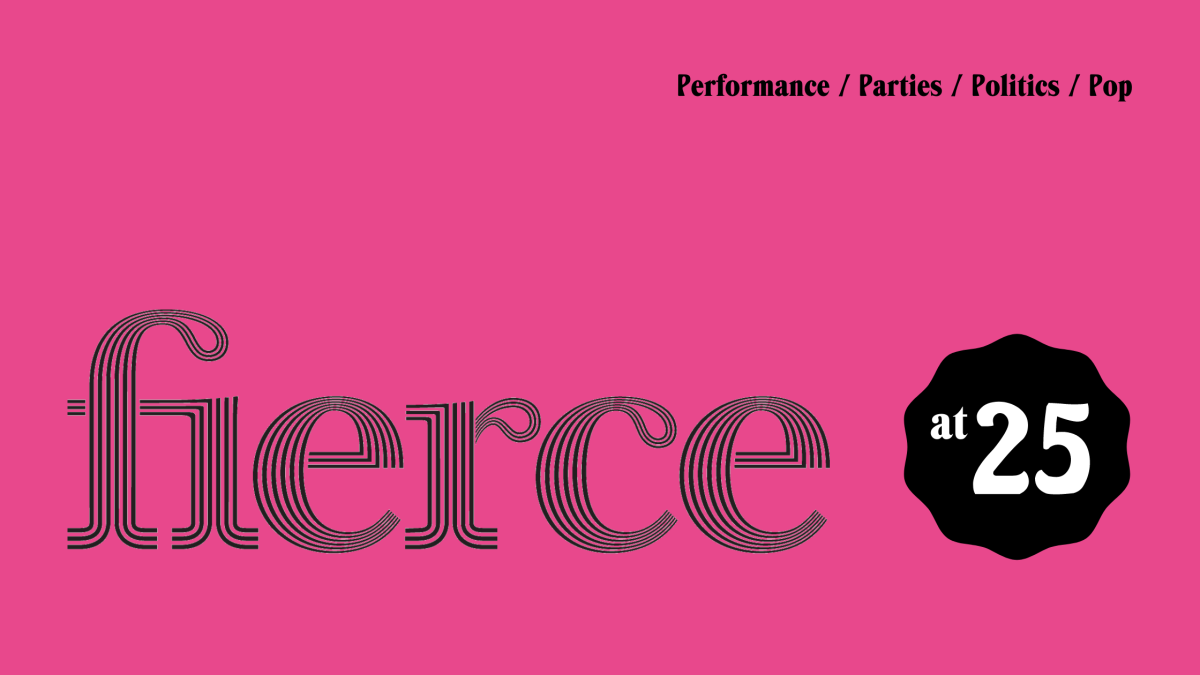 As the July Commonwealth Games in Birmingham draws nearer, today a huge cultural programme is launched including major events produced by Fierce.
Partnering with Birmingham 2022 Festival, two large-scale public realm projects are amongst many featured highlights in the 6-month cultural programme: Key to the City and Healing Gardens of Bab. In October, Fierce Festival will be the biggest yet – celebrating a quarter of a century of performance, parties, politics and pop in venues across Birmingham, Coventry and Wolverhampton.
'We are ecstatic to celebrate our 25th anniversary in true Fierce style with our biggest year of projects and events to date. The investment from Birmingham 2022 Festival is a major stamp of approval in the radical, risk-taking work that sits at the heart of everything Fierce does. We will continue to bring challenge and hold space for complex conversations about commonwealth, colonisation and Birmingham's role within this. With our truly international perspective we are looking forward to welcoming artists from all six habited continents to the West Midlands for projects spanning Birmingham, Solihull, Coventry and Wolverhampton. Whilst we wouldn't want everybody to like everything we do, we're confident there'll be something you have never seen before. Brace yourselves for a Fierce 2022!'

Aaron Wright, Artistic Director of Fierce
---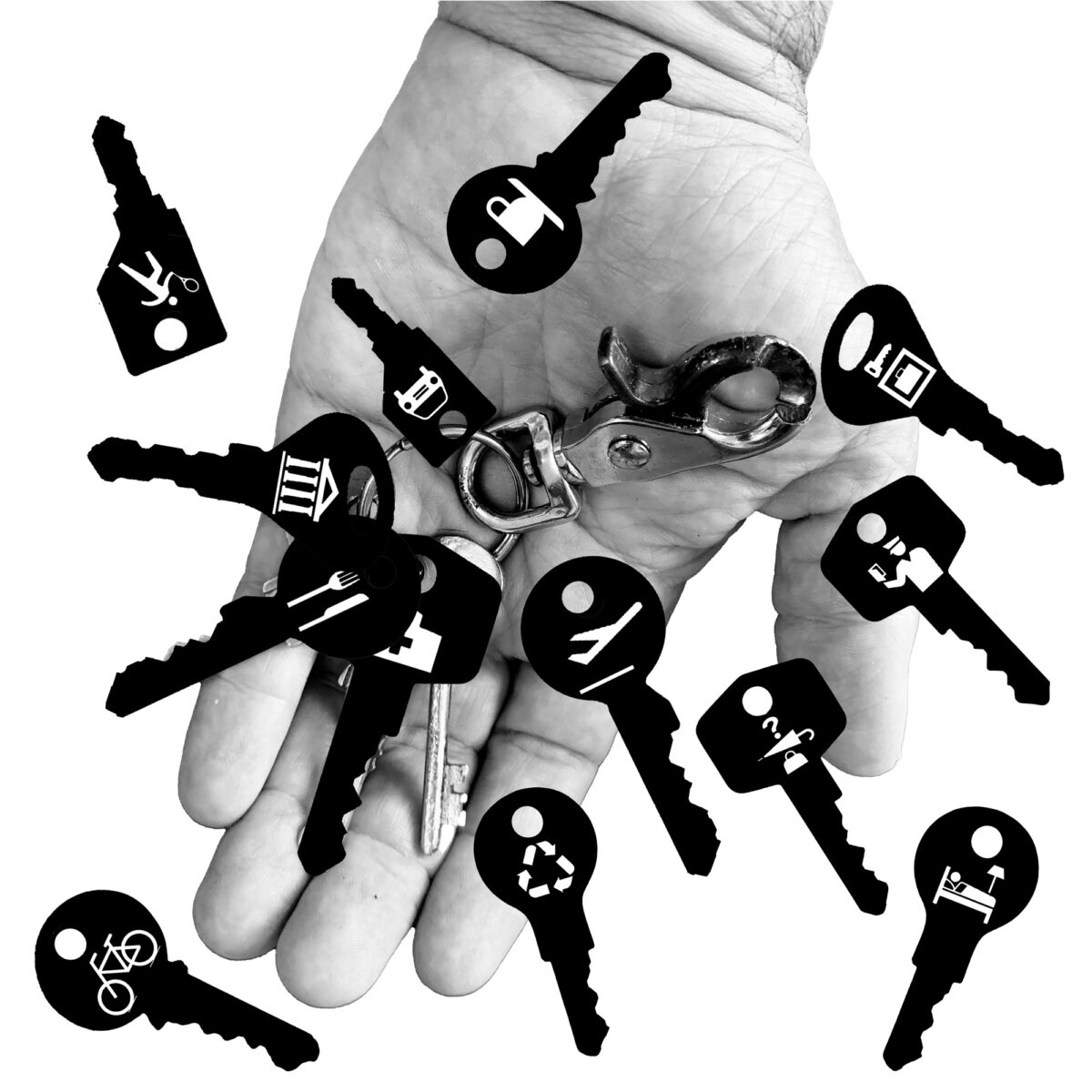 The first project to launch is Key to The City by Paul Ramírez Jonas, a large-scale participatory public realm project taking place at locations across the city from 28 May to 7 August.
Historically, the Key to the City has been awarded to dignitaries and prominent public figures, affording them privileges and access to parts of the city that are out of reach to everyday citizens. What if anyone could decide who has the freedom to the city? What if everyone, not just the chosen few, could be recognised with the Key to the City of Birmingham? What if this Key could open dozens of previously unexplored spaces around the city? And what if all those spaces together created a portrait of Birmingham?
Key to The City – first brought to life in New York (2010) – is a project that turns all these "what ifs" into reality. During the summer of 2022 anyone will be able to award the Key to the City to whomever they want, for whatever reason they want. For a limited time, a minimum of 12,000 key holders will be able to explore private and intriguing places and spaces that they might not have happened on before – bringing a new perspective to the city.
---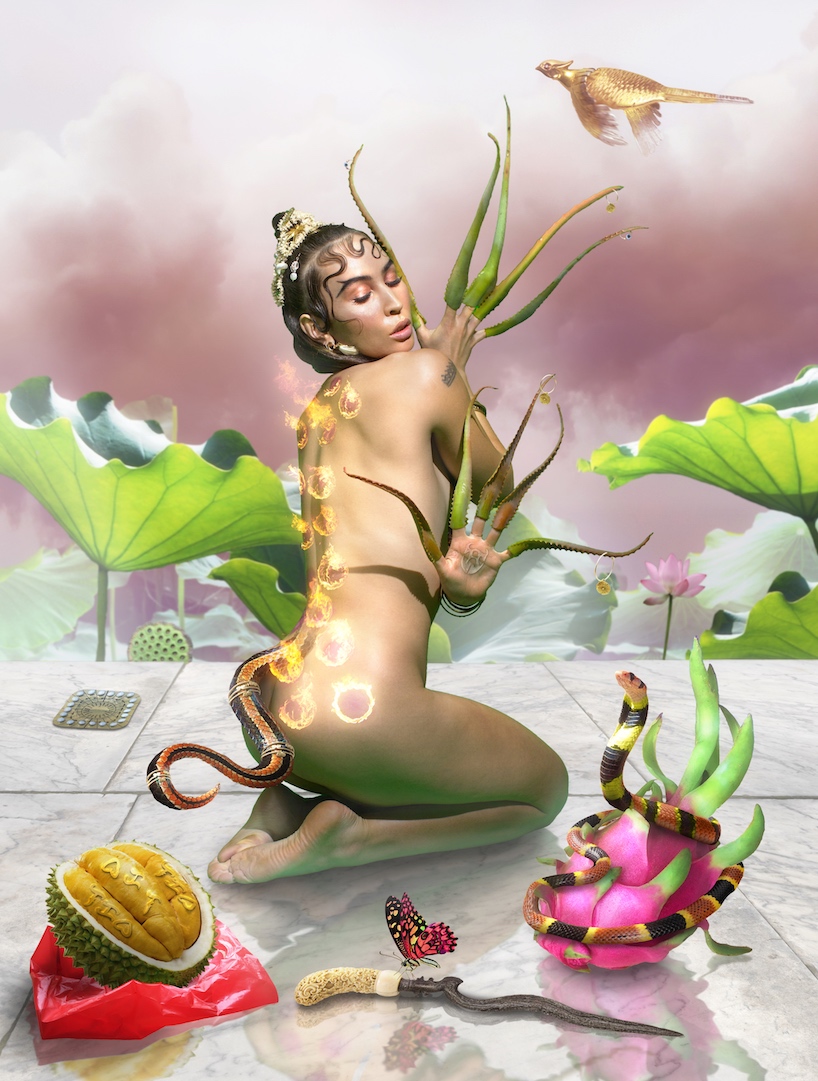 Next up comes Healing Gardens of Bab, taking place 27 June – 17 July across multiple venues including Chamberlain Square, Birmingham Museum and Art Gallery, Symphony Hall and more.
Fierce will transform a number of locations in Birmingham city centre with unique installations, art and events for everybody. Inspired by the hanging gardens of Babylon – one of the Seven Wonders of the Ancient World – The Healing Gardens of Bab are a paradise that uplifts alternative expressions of gender, sexuality and family. The gardens are a space to reflect on the violent erasure enforced by the British Empire, and a space to celebrate the many sexual identities that are not translatable into English.
The project will be uniquely led by an arty, enthusiastic, politically engaged and intersectional steering group of future LGBTQIA+ arts leaders based in the West Midlands. Fierce will devolve power to Hassan Hussain, Simone Mendez, Eric Scutaro, Beth Steventon-Crinks and Patrick Vernon to lead this exciting project, as they collaborate with artists from Canada to New Zealand.
Artists include the Toronto based Jess Dobkin who will collaborate with the steering group to consider queerness in relation to performance, archives and histories of activism. More details of the full-to-bursting programme will be released in spring 2022. There will be numerous opportunities to get involved from costume workshops, performance opportunities, talks and discussions, crafting and more.
---
Fierce Festival 2022
October 10-16 will see Fierce Festival 2022 unleashed on the city, as we celebrate our 25th year. We are excited to release details of the very first events confirmed as part of this year's programme, ahead of the full programme announcement in June.
The Making of Pinocchio / Cade & MacAskill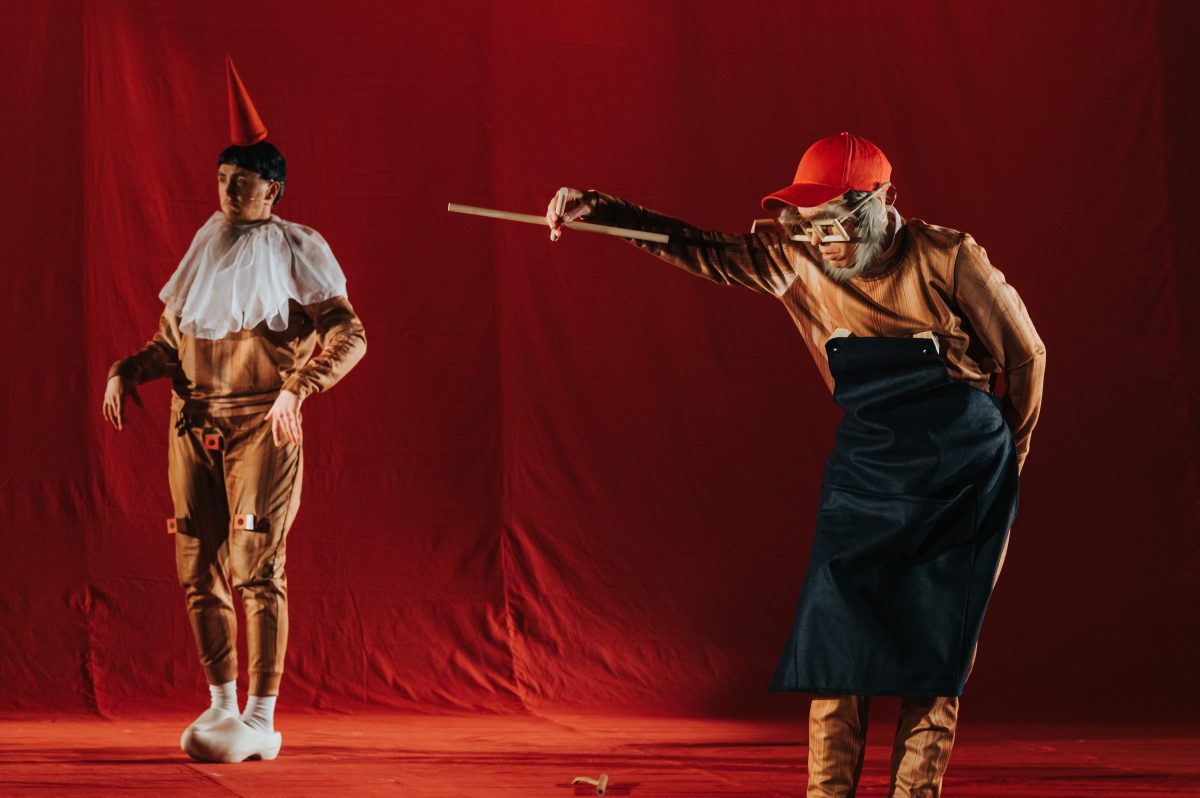 Following previous appearances at Fierce, Cade & MacAskill return to Birmingham with their new Fierce commissioned show The Making of Pinocchio, a new trans version of the famous tale.
Set in a film studio crafted from real wood, and fake wood, and real fake wood, you are invited to go behind the scenes of Cade & MacAskill's creative process, and their relationship, and question what it takes to tell your truth.
Artists and lovers Rosana Cade and Ivor MacAskill have been creating The Making of Pinocchio since 2018, alongside and in response to Ivor's gender transition. In this theatrical, and cinematic spectacular, their tender and complex autobiographical experience meets the magical story of the little lying puppet who wants to be a 'real boy'.
Pig Pen / Saeborg!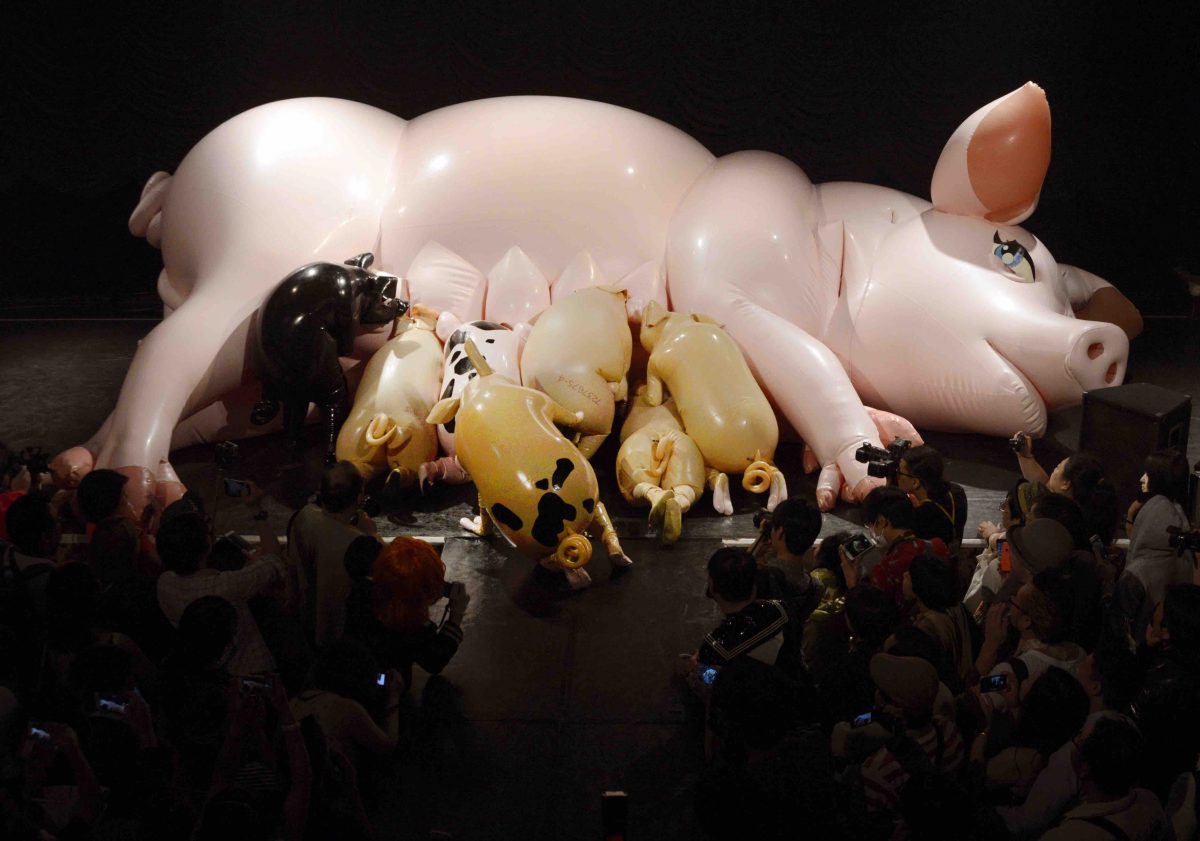 We're thrilled to invite iconic Japanese artist Saeborg! to present her performance piece Pig Pen. Saeborg made a name for herself on the underground Tokyo club scene, at famed fetish nights such as Department H, with her unique inflatable latex rubber suits and sculptures.
Saeborg, the imperfect cyborg, is half human, half toy. Saeborg's performances resemble nightmarish configurations of gigantic playmobils in bizarre fairytale settings. Inflatable latex is used to shape the huge figures of a truck-sized pig and its humanoid piglets. No matter how cartoonish and friendly they seem, the birth of the inflatable piglets is playfully twisted. Sleazy, shiny, squeaking, anthropomorphic, these pigs are crossbreeds between BDSM and animal-costumed PETA protesters.
Is it a queer performance of operatic proportions or an allegory created to initiate kids into veganism? Are those cute piglets to be hugged and petted or are they bloated sexual fantasies? In Saeborg's Pig Pen, the humans step aside while the pork-chops trot in the spotlight.
Flanders Focus
Finally we're delighted to announce a Flanders Focus of work made in the Flanders region of Belgium, generously supported by Flanders House, London.
---
Funding
Key to the City is generously supported by Arts Council England and the National Lottery Heritage Fund.
The Healing Gardens of Bab is generously supported by the Paul Hamyln Foundation, National Lottery Community Fund, Canada Council for the Arts, High Commission of Canada in the United Kingdom and Creative New Zealand
In Muva We Trust and Club Muva are presented as part of the UK/Australia Season 2021-22, a major programme of cultural exchange taking place across the two nations. Supported by the Australia Council for the Arts and Australian Government RISE Fund and Department of Foreign Affairs and Trade.
Saeborg's Pig Pen is supported by the Daiwa Foundation and The Great Britain Sasakawa Foundation
Flanders Focus is supported by Flanders House, London.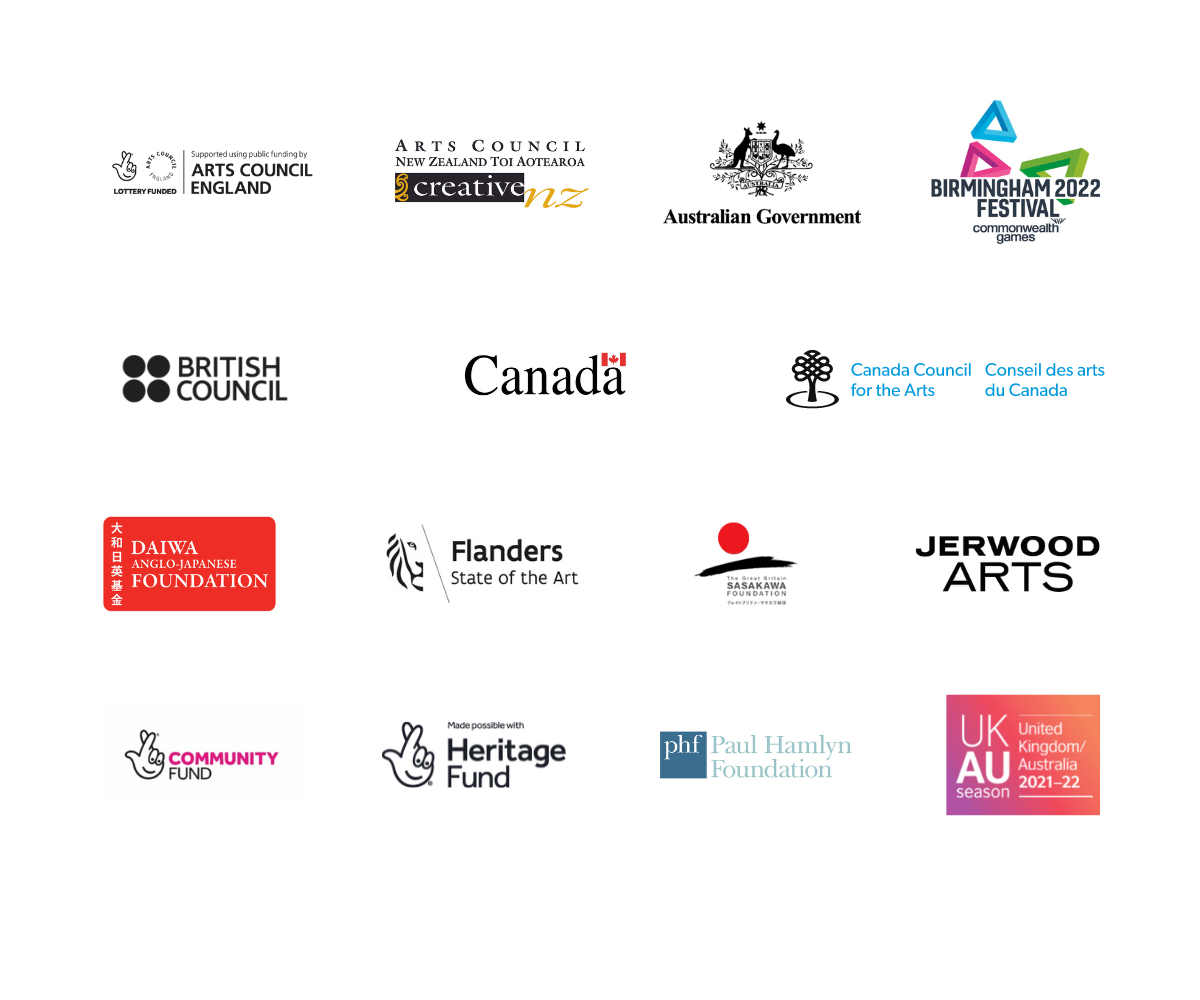 ---
Expect further announcements about all of our 2022 projects soon.