These are the artists that will form the core of the festival in Spring 2012. Over a nine month period they will develop their ideas with us, through city walks, discussion and residencies in Birmingham. We will share the process and development of these works over the year, online, through ad-hoc events, words and pictures. We invite you to follow and share that journey.
Ann Liv Young, The Mermaid Show
Ann Liv Young was born in North Carolina, based in New York, has been creating performance work for over eight years. Her work explores issues of femininity, feminism and transgression. She is known for her combative, mock-abusive stage persona and raucous relationship with her audience and co-performers.
Bennett Miller, Dachshund UN
Australian artist Bennet Miller will be re-creating his playfully satirical 'Dachshund UN' project in Birmingham. A scaled sculpture of the United Nations assembly will pop up and be populated with local dachshunds.
Daniel Lismore, TBC
'To describe Daniel's get-up as a costume would be a complete falsity.' Channelling the spirit of Leigh Bowery, Lismore changes his visual identity day by day – continually re-inventing and documenting his ever-changing look.
http://daniellismore.blogspot.com/
Eloise Fornieles, Untitled
Emerging UK based artist Eloise Fornieles has built a reputation for dark, dangerous, romantic durational performance in specially made environments.
http://www.eloisefornieles.com/
Graeme Miller, Track
Graeme Miller is a theatre maker, composer and artist. Emerging from the bold and influential stage work of Impact Theatre Co-operative in the 1980s, a group he co-founded, his own work now embraces a wide range of media.
http://www.artsadmin.co.uk/artists/graeme-miller
Harminder Judge, Untitled
Birmingham based artist returns to Fierce as a co-curator of a series of events including a night of club-performance. This is a clip from The Holy Mountain, a source of inspiration for Harminder Judge.
http://www.harminderjudge.com/
Jeanne Van Heeswijk, Untitled
Inspired by the historical legacy of the original Lunar Society (a group of experimental intellectuals and and inventors who met in the late 18th century in Birmingham), Jeanne proposes to create an 'alternative lunar society', with local individuals with 'practical' skills.
Lucky PDF, TBC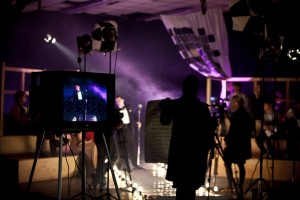 Lucky PDF is an emerging artists collective launching a concept store, with 'products' developed by local and national artists.
Mehmet Sander, TBC
German born, Turkish based choreographer Mehmet Sander will run a workshop and create a new performance exploring dance as a premise to refuse comfort, emotion and music in favour of collision, maximum velocity and gravity.
Mette Edvardsen, Time Has Fallen Asleep in the Afternoon Sunshine
Encountered by Fierce on a visit to STUK in Belgium, this project (inspired by Truffaut's Fahrenheit 451) will see a entire books from Birmingham Central Library memorised and recited to visitors.
Playgroup, Berlin Love Tour
Playgroup were formed in Cork, Ireland, in 2002, productions to date, in venues ranging from theatres large and small to back rooms of pubs and scheduled trains. They will develop a guided tour of Berlin on the streets of Birmingham.
http://playgrouptheatre.tumblr.com/
Reynir Hutber, TBC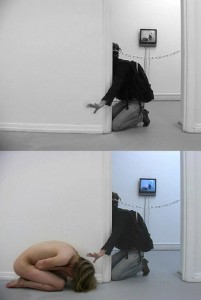 Emerging UK based artist, Reynir Hutber's work explores issues such as endurance, transcendence and illusion through the lens of an era in which he notes the authenticity of a visual document is increasingly hard to verify and appearances are effectively everything.
http://www.reynirhutber.blogspot.com/
Ron Athey, TBC
US born, London based, performance maker and Fierce veteran Ron Athey returns to the festival working for the first time with an ensemble in an expansive group performance focused on automatic writing.
http://www.ronathey.com/bio.pdf
Subject to Change, Cupid
This UK based company build on the international success of their participatory lead installation Home Sweet Home with new project Cupid, a meditation on the stars, archery and love.
http://www.subjecttochange.org.uk/
Uninvited Guests, Make Better Please & Love Letters Straight from Your Heart
Formed in Bristol in 1998 and exploring 'a contemporary reality, in which memories of movies are as much part of our experience as intimate dialogues with lovers.' The proactive role of the audience has been increasingly central in their recent works.