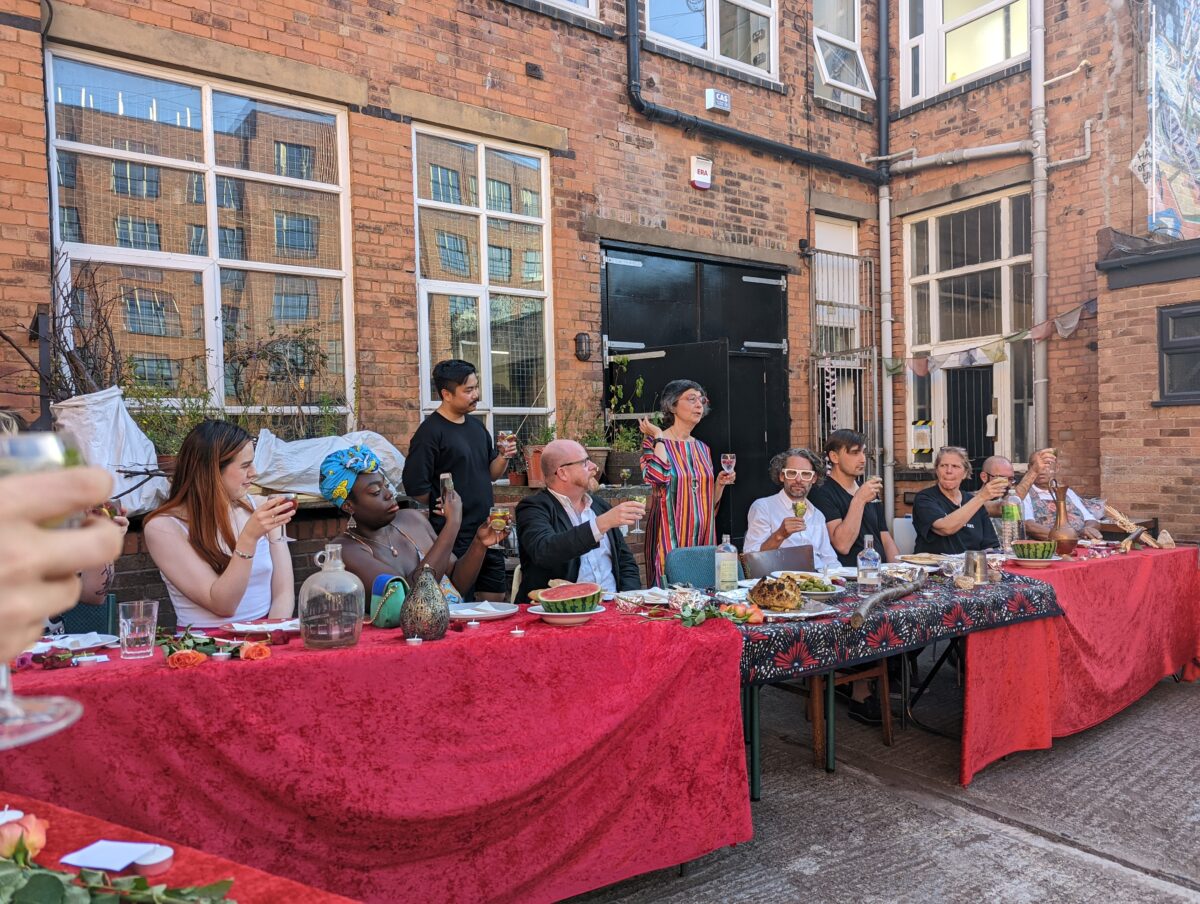 Fierce will be be one of four UK arts and cultural institutions partnering with ProHelvetia on Swiss Connection UK: Residencies 2024, alongside Brixton House London, Marlborough Productions Brighton and HOME Manchester.
After the success of this year's residency – which for Fierce meant working digitally with the brilliant Jeremy Nedd back in October – ProHelvetia are offering a second round of residencies for Swiss based arts practitioners at various theatres and festivals in the United Kingdom for 2024.
The successful applicant placed with us will be invited to attend the next edition of Fierce (15 – 20 October 2024). Moving away from a traditional, in-studio residency, the artist/s will use the Festival as the site of response, intervention, and/or creation. While this is intentionally left open-ended, artist/s can think about the ways in which audiences engage with the Festival, with the curated artists, and/or each other. The residency period will be an opportunity to develop relational, site- and Festival-specific research, work and practice.
Through this period, Fierce Festival will support the artist/s to make connections with programmed artists, local artists, venues, audiences, and visiting colleagues from UK and International arts festivals. The residencies will enable participants to expand their network, become familiar with an institution in a specifically British context, and reflect on their own artistic practice with the help of local arts and theatre-related practitioners.
Participants apply through an Open Call and are selected directly by the institutions.
The deadline for applications is 22 November 2023.
We look forward to welcoming the successful applicant and witnessing the brilliant work that will emerge from this residency.