We saw this bold provocative show at Sadler's Wells and intend to see it again as part International Dance Festival Birmingham 2012.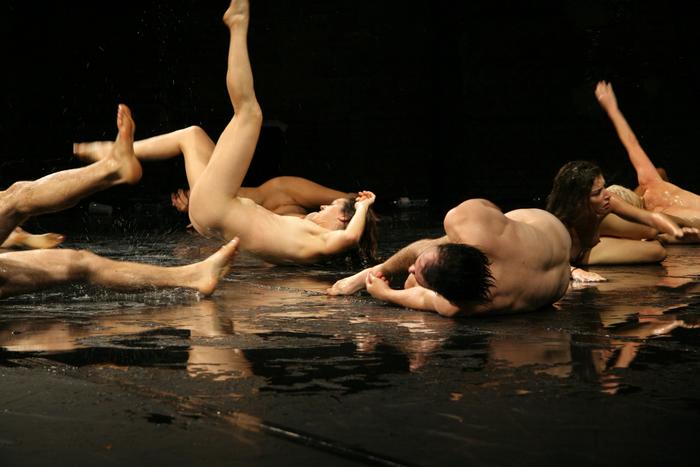 'Dave St Pierre Company presents dance 'stripped bare' in Un Peu de tendresse bordel de merde! There seems little point in denying that the show contains two dozen naked Canadians, who at various points descend into the audience for some eye-socking full-frontal encounters. But none of this stops Un Peu de Tendresse… being by turns hilarious, affecting and beautiful. Described by one critic as "truly remarkable and not to be missed" and by another as "a heap of ordure so ripe you could fertilise your petunias with it", this outrageously funny show has certainly provoked opinion. Banish your shyness and book now! In conjunction with Gusto Oven and Bar there is a 10% early bird discount for orders placed in the restaurant before 6.00pm. To qualify for the offer just show your ticket when you order.
Here a video of our chair and director of Warwick Arts Centre Alan Rivett, in discussion with Co-Artistic Director of IDFB David Massingham about the show:
To book tickets and find out more click here!