Hello. The Fierce team is currently attempting to work from home in the midst of this crisis. Our huge gratitude goes out to all frontline key workers from the NHS to supermarkets that are keeping us all safe and fed at this time.
We realise a lot of you are getting to the point where you might have exhausted Netflix's best offerings. We have also heard reports that a lot of truly dreadful theatre is threatening to stream itself all over the internet imminently, so we thought we'd compile a list of Fierce Top Tips that you might not have come across yet. Everything here is totally free to watch and require no logins.
If this goes down well, we could make new suggestions each week. Please send us your tips to contact@wearefierce.org
Documentaries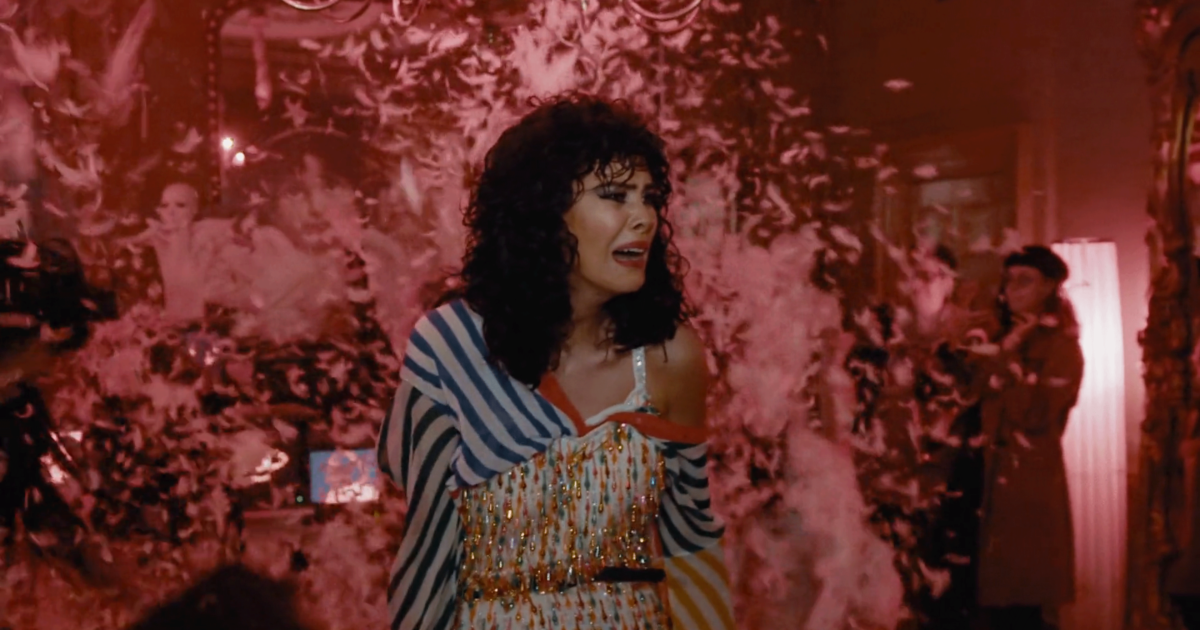 You Will Be With Us In Paradise
Honestly, this is pretty hilarious. A fly-on-the-wall documentary following the London relaunch of fashion brand Fiorucci. The filmmaker's done a pretty nasty edit on them all, but it's quite delicious, and he seems like a bit of a wally too. Also featuring performance artist Theo Adams. Chaos.
Whilst we're talking of Fiorucci, have you watched Mark Leckey's 15 minute take on rave culture: Fiorucci made me Hardcore?
Grace Jones: Bloodlight & Bami
We're pleased that Grace has finally started to get the recognition she's deserved for so long. Part of that is perhaps down to this brilliant 2017 documentary which is watchable on dailymotion. The film sees Jones travel across Jamaica, remembering her abusive, step-grandfather Master Patrick, or "Mas P", whose terrifying mannerisms she has imitated or reclaimed: "I'm playing out Mas P. That's why I'm scary. That's the male dominant scary person I become."
Television Series
Berlin Alexanderplatz by Rainer Werner Fassbinder
I distinctly remember first hearing about this show through US band Bongwater's 9 minute track Folk Song from their EP The Power of Pussy in which the iconic Ann Magnuson sings 'I took mushrooms in Joshua Tree looking for that Carlos Castaneda kind of experience. I got off, my boyfriend didn't; he fell asleep, left me alone with the TV, turned on PBS, you know what was on? …"Berlin Alexanderplatz".
Is now finally the time to sit down and watch Fassbinder's 1980, 14-part West German television miniseries? Based on a book by Alfred Doblin, the series found a cult following in the USA not least for the last episode, which morphs into a strange and dark queer fantasy. You can find the full series on YouTube starting here with Episode 1.
Well, okay, this is a web-series technically, but get over it. Whilst the clubs are shut this is the next best thing as roving reporter Miss Jason hits up some of the hottest parties to chat with the clubbers that take his fancy. "Jason's Closet is trash TV. I stand by that, it's a guilty pleasure and probably the best thing to watch when you're hungover" Miss Jason told gal-dem in this exclusive interview. The acid house episode is a paint-by-numbers masterpiece.
Feature Films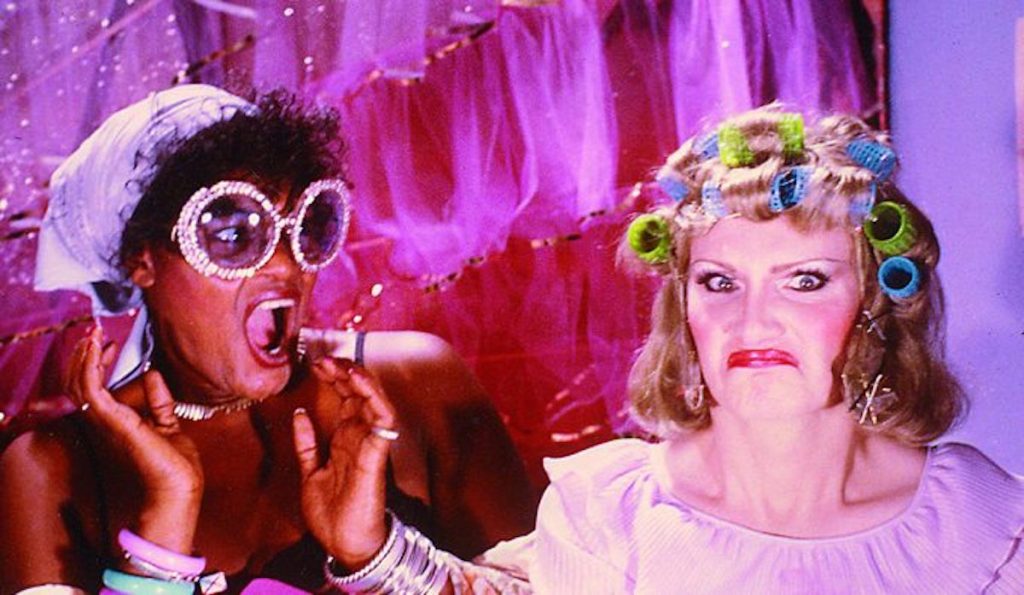 Opening Night by John Cassavetes
We were looking forward to seeing marathon 24-hour performance The Second Woman by Nat Randall & Anna Breckon at London International Festival of Theatre this June. Now that's not happening, why not try the film inspiration for the performance in which the lead character stars in a new play 'The Second Woman' which is about to open on Broadway. It's free to watch on YouTube and quite brilliant. You can also find Cassavete's other classic A Woman Under the Influence on there too.
City of Lost Souls by Rosa Von Praunheim
There is so much great material over at ubu.com that it can be a bit overwhelming. Why not start with Germany's answer to John Waters: Rosa Von Praunheim. We recommend their low budget musical satire City of Lost Souls – a fictionalized account about the lurid lives of a group of eccentric cabaret artists who have come from America to Berlin looking for social acceptance. The film stars legendary singer and drag artist Angie Stardust and trans punk singer Jayne County
The Films of Ingmar Bergman
A few years ago we saw Ivo Van Hove's stage adaptation of Bergman's film Scenes from A Marriage at the Barbican, which compelled us to look into Bergman's vast filmography. Lots of his best works are available on YouTube. We'd recommend starting with an easier title like Wild Strawberries, before moving onto The Seventh Seal.
Performance & Theatre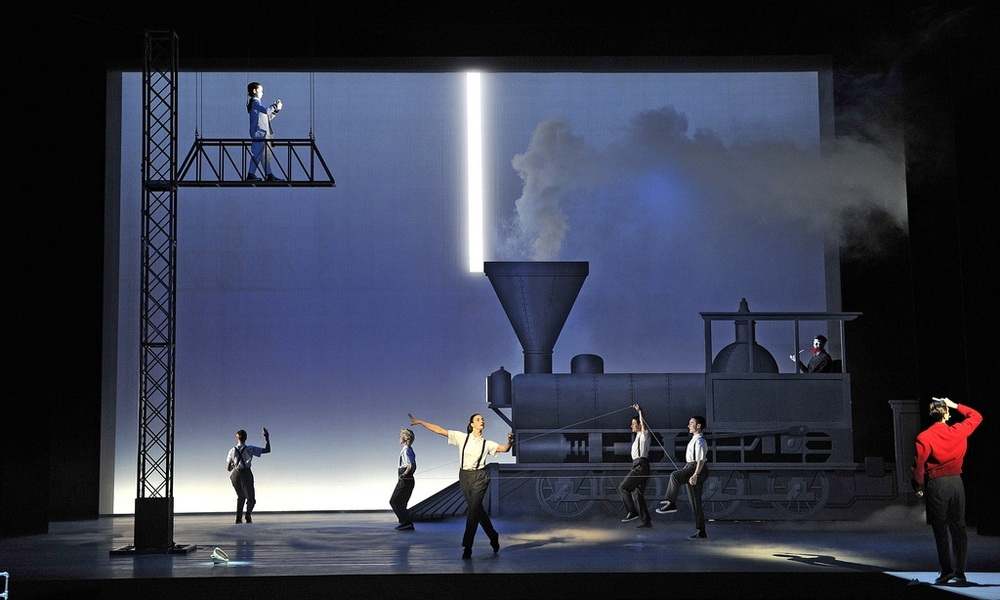 Einstein on the Beach by Lucinda Childs, Phillip Glass & Robert Wilson
FOUR AND A HALF HOURS!? Well it is opera after all. It will never be the same as seeing the real thing, but there's a really decent recording from the 2012 remount on Vimeo. Settle in and let the Phillip Glass wash over you. Glorious.
The legendary American theatre company are making their past performances available to watch on their website, one at a time, for one week only. This week it's their version of HAMLET. (Spoiler: it's not much like Hamlet).
The world renowned German theatre is also getting in on the action putting one production online per day for 24 hours. The change over time is 6pm. Upcoming streams include a production directed by Fierce favourite Susanne Kennedy and on April 4th, Live Cam performances from the likes of Travis Alabanza, Alok Vaid Menon and Danielle Brathwaite-Shirley. The Schaubühne are doing the same thing too.
It wouldn't surprise us in the slightest if post-apocalypse, the only things to survive were cockroaches and Grace Exhibition Space, the famed New York home for Performance Art. Of course Grace is getting in on the action, streaming their regular Friday night series on Zoom. This week includes a performance from Linda Mary Montano.
Finally we are loving this new short film The Lord of Misrule by artist Tim Bromage, screening until May 29th as part of the Live Art Development Agency's LADA Screens programme. Tim says "I have long been interested in what happens when you perform the same material over and over again. How it gets into the body and carves a familiar groove. This film is both a celebration and document of this process, as we see Punch man Quentin Reynolds present a show that he has performed thousands of times."