Whilst we can't say we're huge fans of the capitalist promotional campaign commonly referred to as Christmas, we also realise lots of us will be buying gifts for loved ones over the coming weeks.
So if you are buying presents, why not support some of the UK's boldest performance makers by gifting some of their brilliant artworks and merch? We've done the hard bit: scouring the internet for the best live art bounty around. Stuff your stockings with this lot! We've "curated" items into three sections: 'FASHION, SWEETIE', 'ART, DARLING' and 'MISCELLANEOUS, MARY'.
Thanks to everyone who made recommendations. In the end we decided not to include books and DVDs but if that's what you're after head over to Unbound for the internet's best selection of live art publications. We've limited the list to items being dispatched from within the UK so things should arrive in time. Remember, that most of this stuff is handmade by the artist but we've made sure there's something for all budgets too.
FASHION, SWEETIE
Rosie Gibbens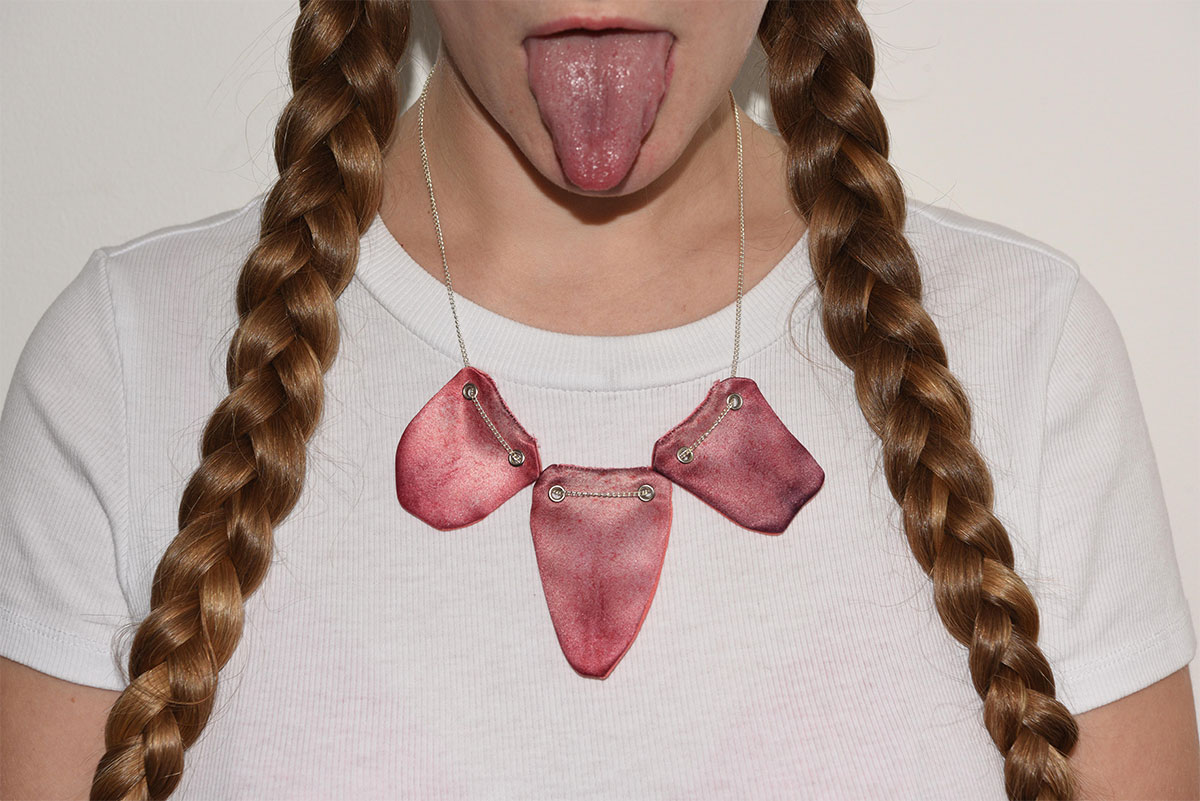 Rosie Gibbens makes absurd and unsettling performances using a variety of household electronics and utensils as well as her handmade soft sculptures.
Now you can get yourself one of her handcrafted, tongue necklaces. Printed Satin with 20? sterling silver chain, available with 1 tongue or 3 tongues. We bought one!
Rosie also has fabulous snake print face masks with snake tongue! Currently available for sale on the Eastside Projects website alongside a whole host of wares from other fabulous artists.
Necklaces £28/£38 and Facemasks £18.
BUY NOW or don't, it's really up to you
marikiscrycrycry
Working with an expansive view of choreography, supposing that it could be worn, that it can be autonomous, edited, repurposed, a subversive dance that we put on, in their debut collection 'MISS ME ERODE' sees marikiscrycrycry and Sam Ray collaborate on a collection of pieces ranging from unique hand-made garments, to ready-to-wear t-shirts.
marikiscrycrycry performed at Fierce 2017 ($elfie$) and Fierce 2019 (SOFTLAMP.autonomies).
T-shirts from £26. BUY NOW or don't, it's really up to you
Susie Green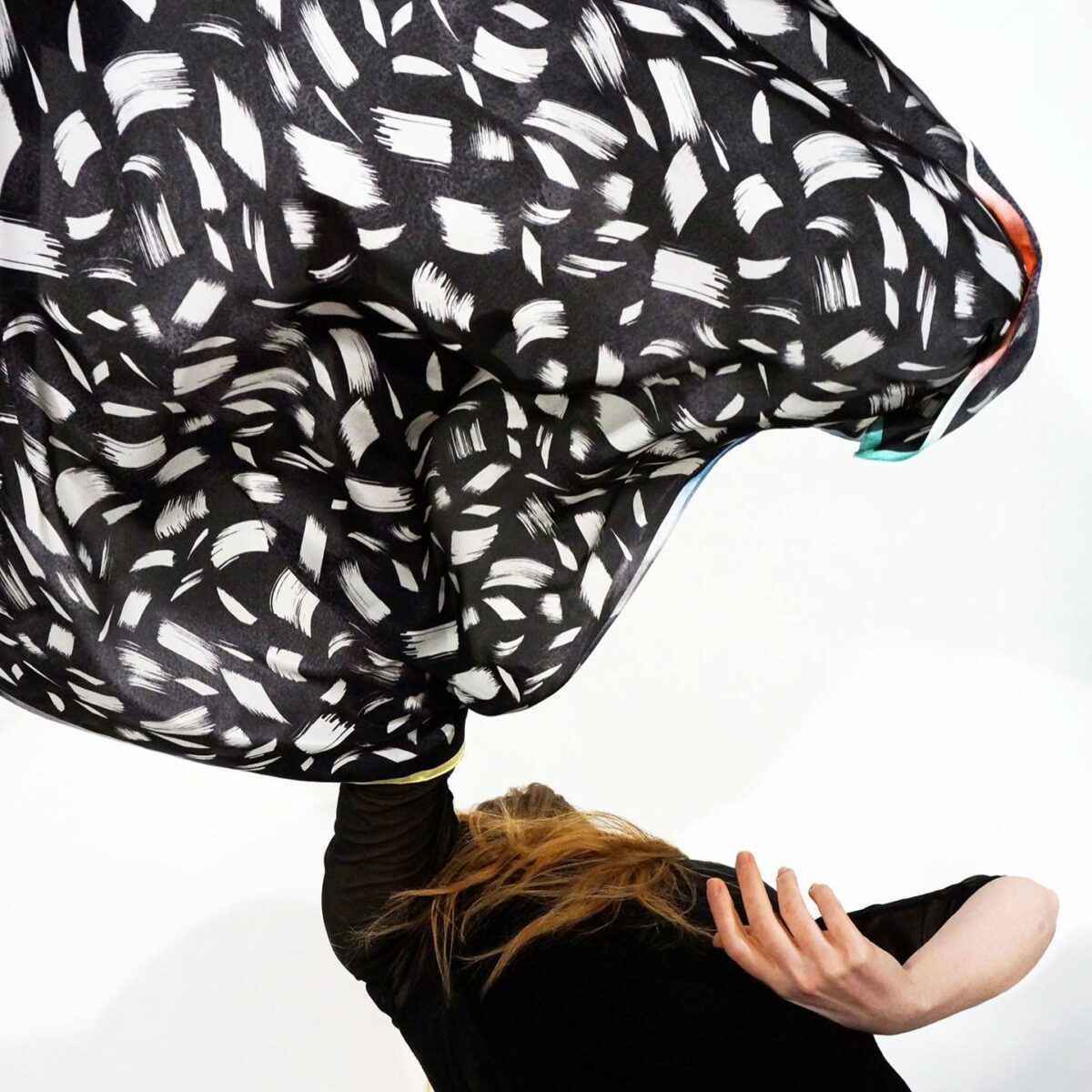 Susie is having an archive sale of scarves from her project NEED TO FEEL. Susie says… "Friends, lovers & those in need of a gentle embrace. As some of you will know, a few years ago I made a small number of silk scarf editions under the name 'Need to Feel'. I sold these independently (to some lovely people) & also through galleries & shops including The Barbican & Welcome Home at the CCA, Glasgow. I have an extremely limited number of these editions remaining. 90 x 90cm, 100% Silk Crepe de Chine with rolled edges. Lovely crisp digital print of a watercolour painting on paper, printed & finished in the U.K."
Susie performed with Splash Addict at Fierce Festival 2017. Birmingham gallery, Grand Union also have a gorgeous print of Susie's for sale, currently half price: A Sense of Touch Through Looking. We bought one!
£110. BUY NOW or don't, it's really up to you
Danielle Brathwaite-Shirley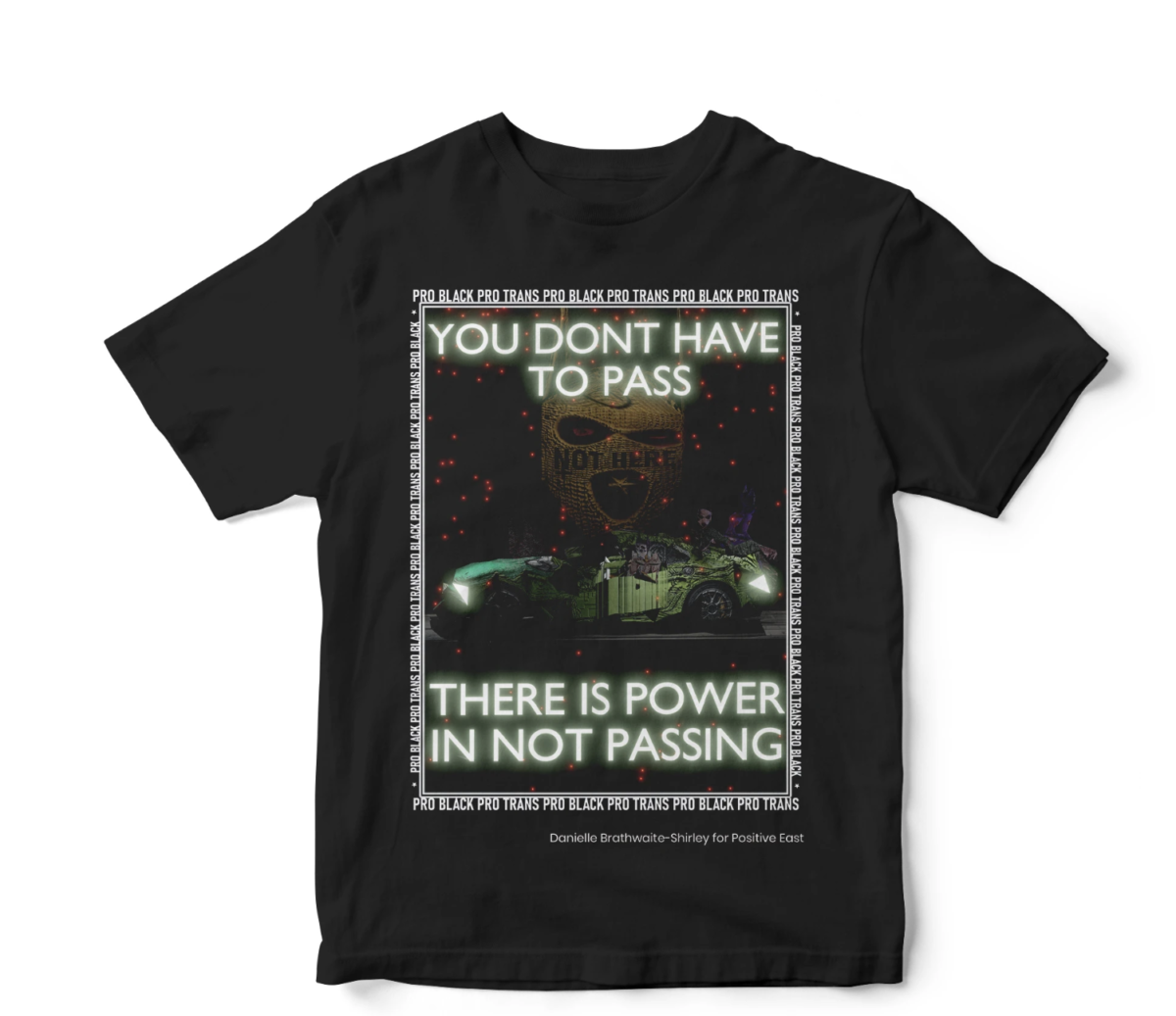 We love this t-shirt by Danielle Brathwaite-Shirley, an artist working in digital media, animation, sound and performance, to Archive the experiences of being a Black Trans person. Their practice focuses on recording the lives of Black Trans people, intertwining lived experience with fiction to imaginatively retell Trans stories.
Danielle has created this t-shirt for HIV charity Positive East.
£30. BUY NOW or don't, it's really up to you.
Linder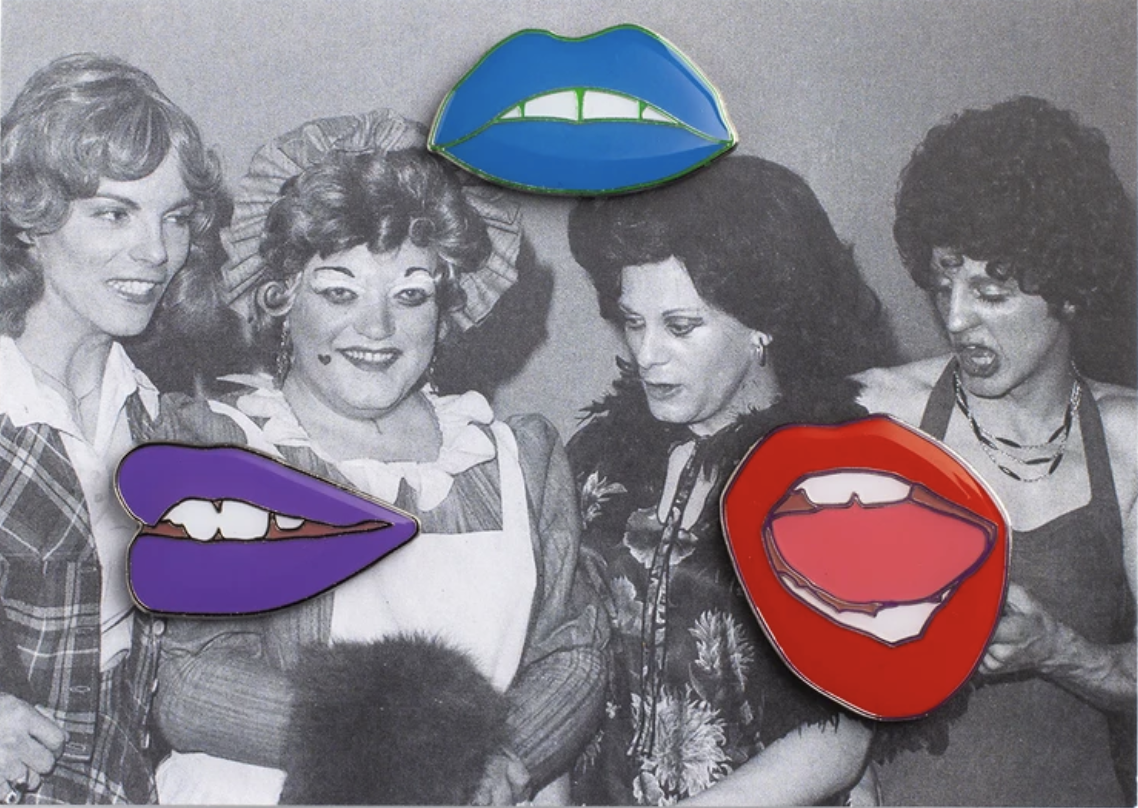 Celebrated photographer and performance artist Linder has seemingly launched a whole product line in collaboration with Studio Voltaire. Including gorgeous lip enemal pinbadges (above), table cloths (below), napkins, pots and even dinner plates. We love!
Badge sets £18, table clothes from £120 and dinner plates for £360.
BUY NOW or don't, it's really up to you.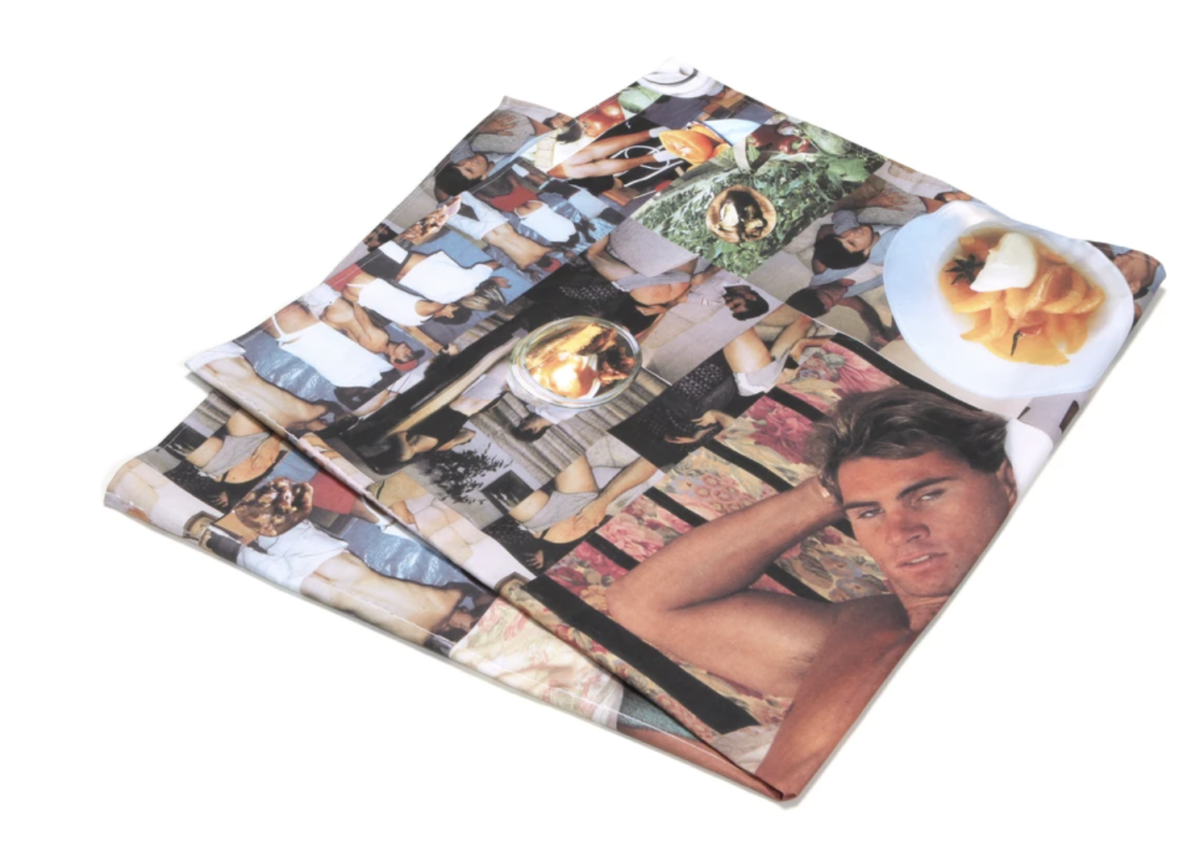 Last Yearz Interesting Negro x HYDRA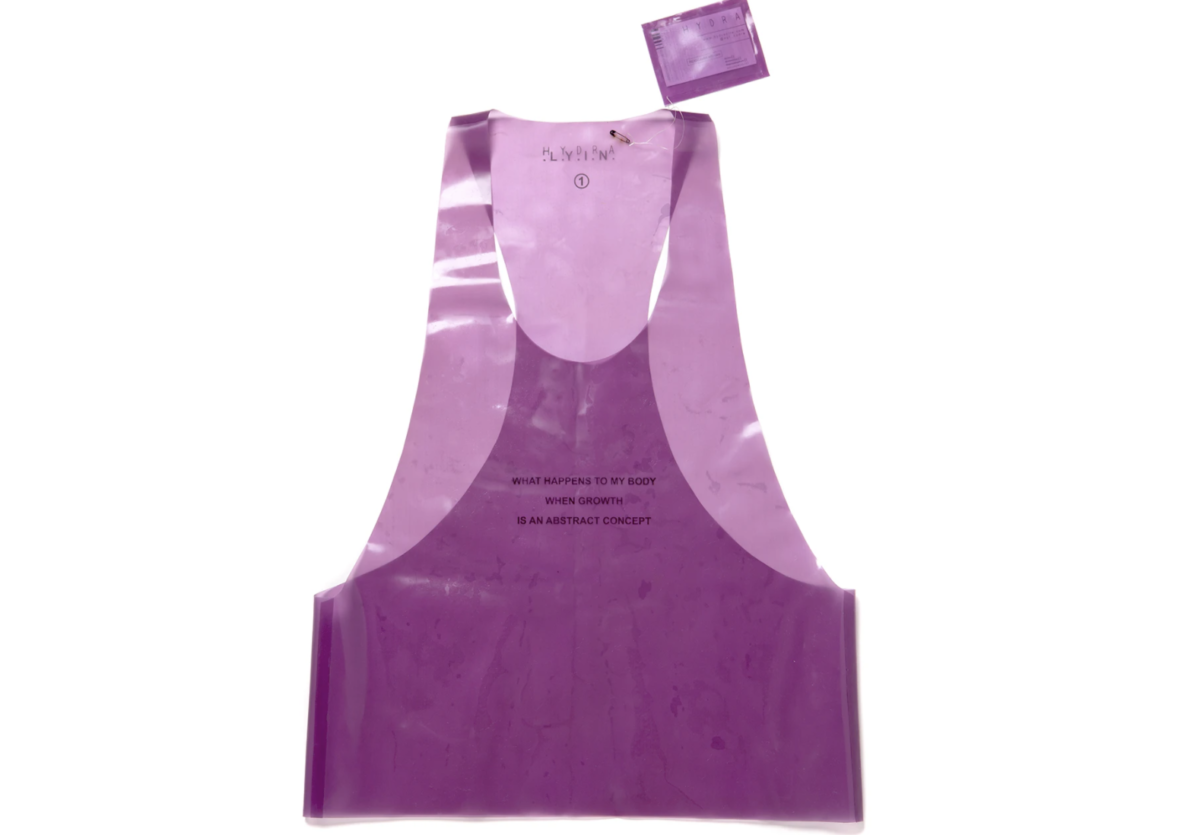 Whilst artist Jamila Johnson-Small may now have morphed into SERAFINE1369, you can still get this brilliant latex tank top from the Last Yearz Interesting Negro era. Made in collaboration with HYDRA for House of Voltaire. Edition of 5 + 1A. One Size Fits Most.
Jamila Johnson-Small performed at Fierce 2017 with a piece commissioned by Fierce, i ride in colour and soft focus no longer anywhere. Jamila is also a trustee of Fierce.

£250. BUY NOW or don't, it's really up to you.
Bourgeois & Maurice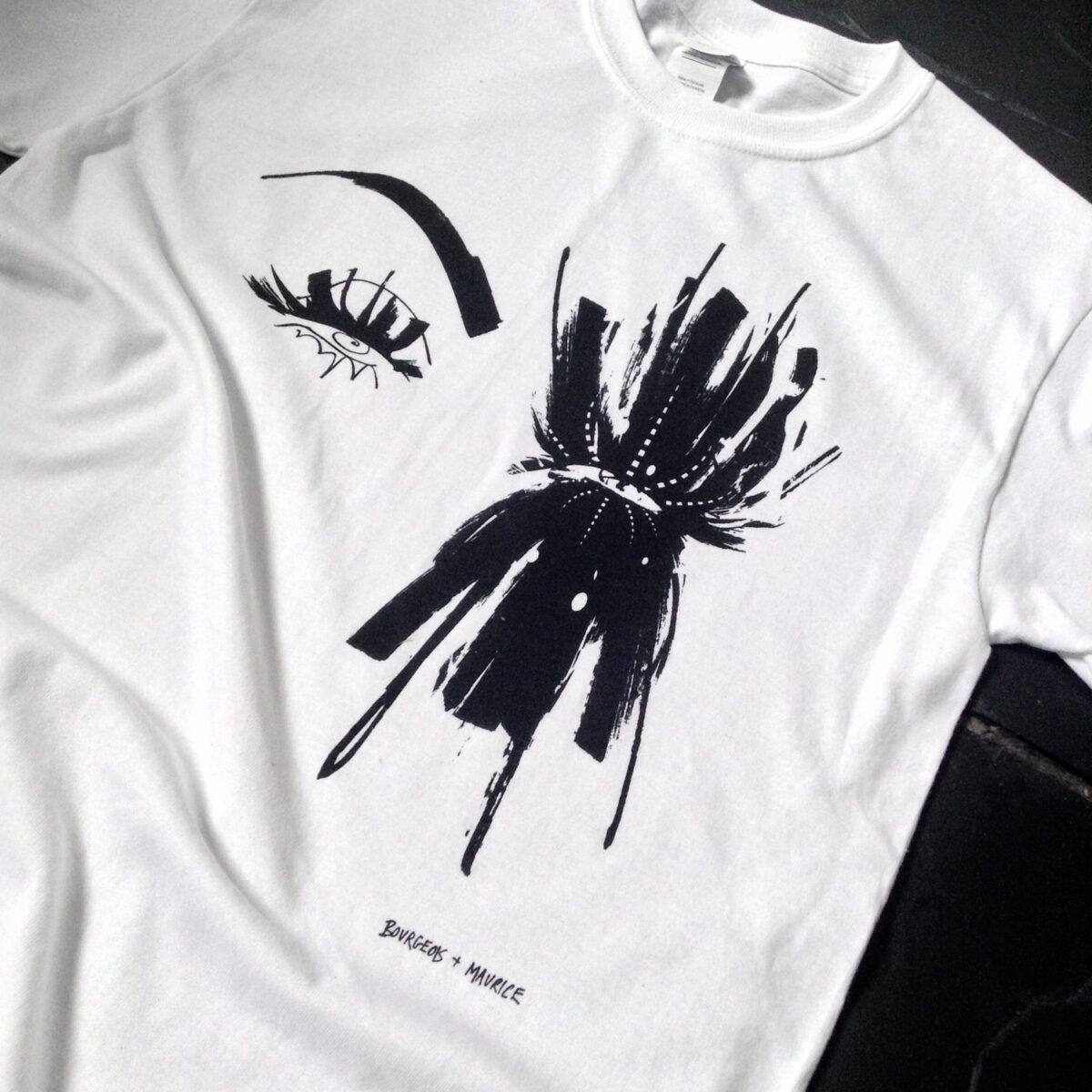 Probably Fierce's favourite cabaret duo Bourgeois & Maurice have a super cute t-shirt designed by illustrator James Davison: 'Big Brother is watching you…'. They also have a Fluor perspex keyring. Hold it up to the light to see their horrible faces smiling at you.
£20/£5. BUY NOW, or don't, it's really up to you
Tim Etchells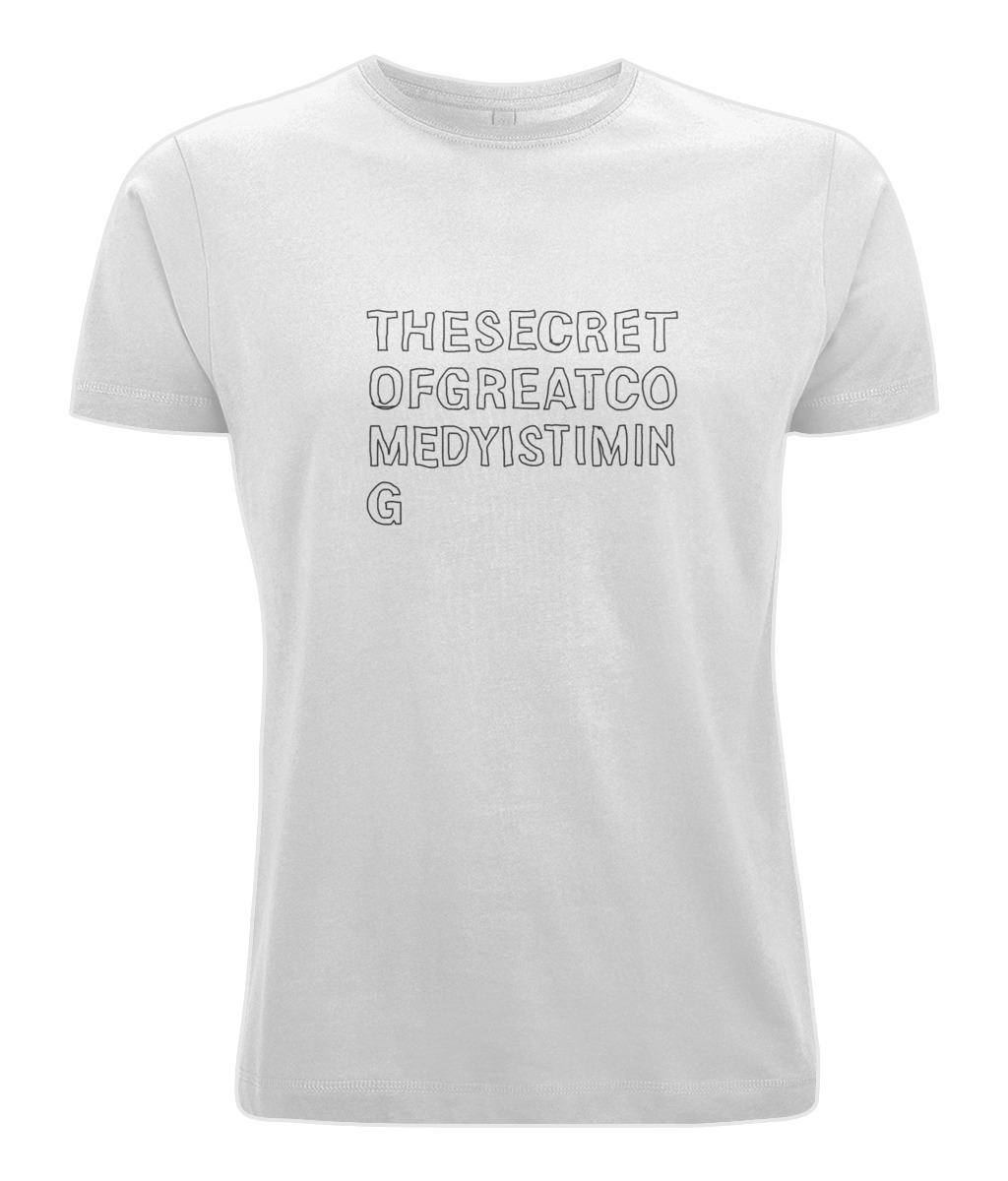 5 splendid original t-shirts are available in the precarious, widely beloved, not-quite-sure-they'll-make-it-for-Xmas slot. Unlimited, unsigned and unruly. Organic cotton. Variety of sizes + colours to fit + suit nearly all.
T-Shirt Designs:
The Show Must Not Go on
The Secret of Great Comedy
Distractions and Diversions
Close Your Eyes
Can't See The Woods
£25. BUY NOW, or don't, it's really up to you
ART & PRINTS, DARLING
Susannah Hewlett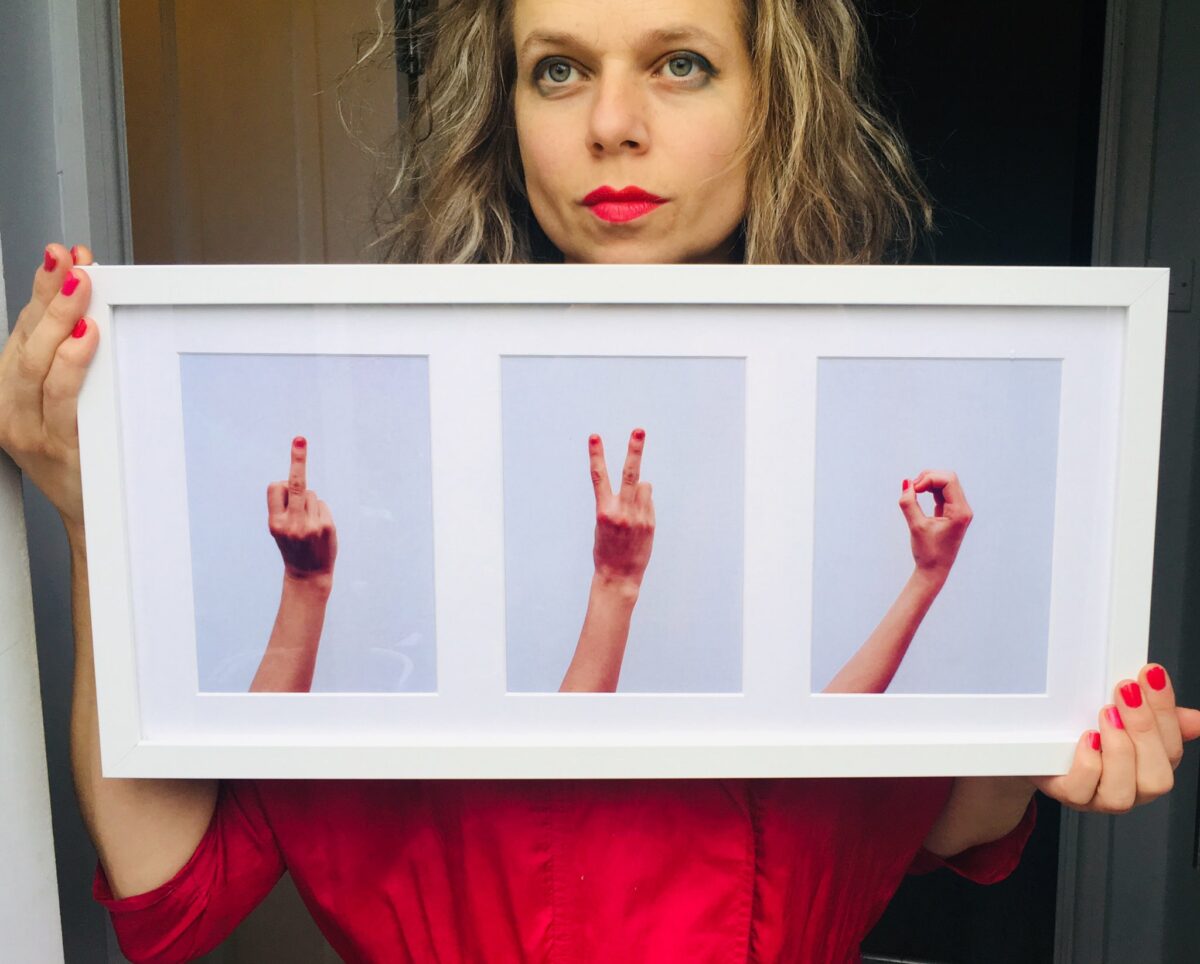 "Prick Twat Wanker" (2002) limited edition prints.. The perfect Christmas gift for mum or nan or your worst enemy! ? Susannah was artist in residence at Fierce Festival 2019.
Full set tripdick in one frame. (Edition of 10) 3 x 35mm photographs 5'' x 7'' (digitally printed). Mounted in frame measuring 10" x 21" Simple white wood with plexiglass. Signed on back by artist.
£80 for single/£200 for tripdick. BUY NOW by messaging Su on Instagram!
Katherina Radeva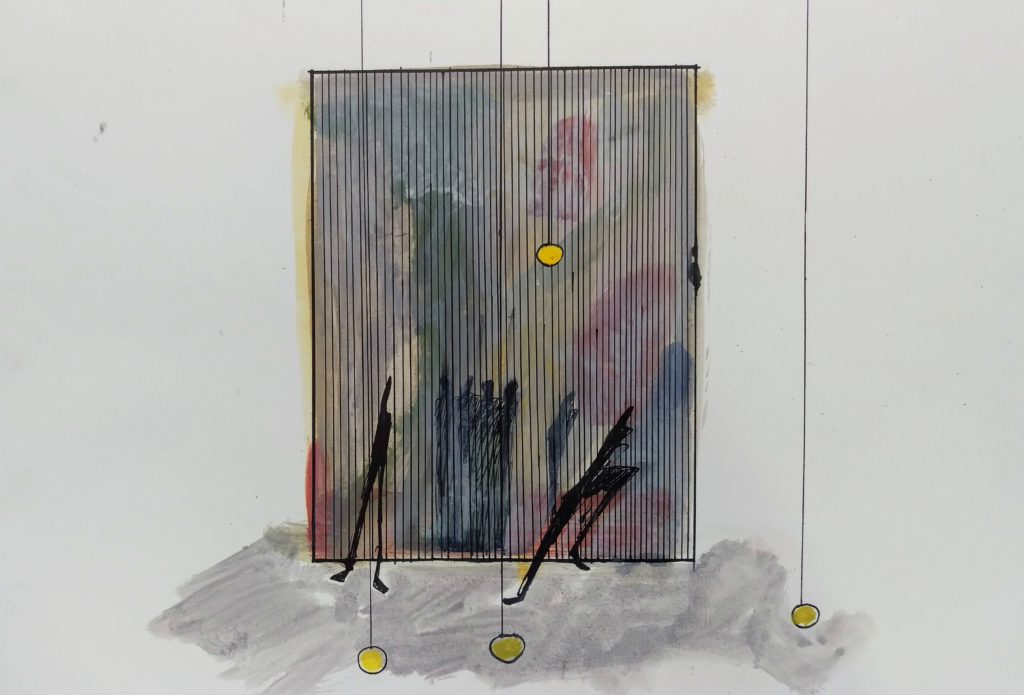 Artist and performance maker Katherina Radeva (also of performance company Two Destination Language) is having a draw clear out, of her wonderful drawings. All drawings are original made with inks and acrylics. There's a really lovely selection – spoilt for choice!
Every drawing is £75. Package and postage is £5 for UK and £12 for the rest of the world. BUY NOW or don't, it's really up to you.
Project O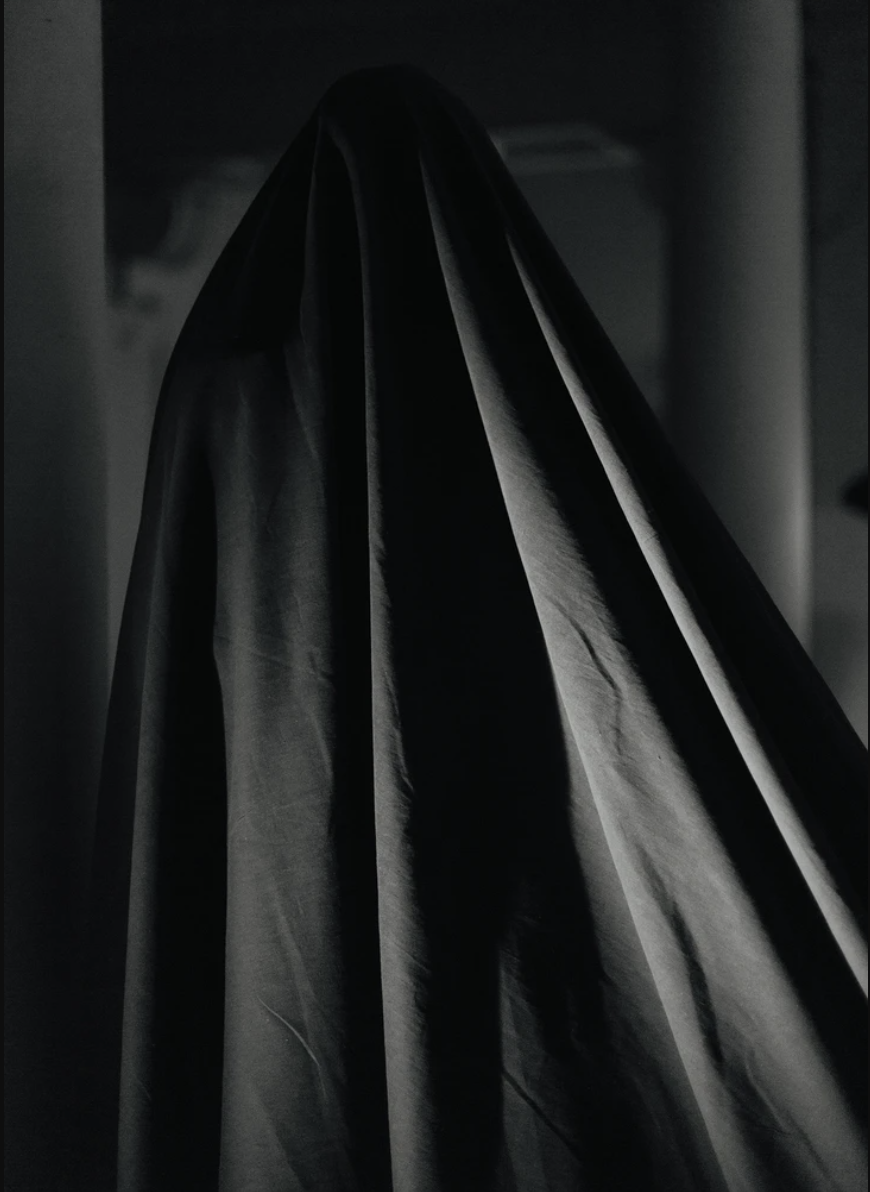 Project O is Jamila Johnson-Small and Alexandrina Hemsley. This print is a photo taken at a performance for the Somerset House Studios 2nd anniversary featuring Katarzyna Perlak and Maya Williams. Photograph by Dan Wilton.
Print size: A2: 420 x 594mm. Edition of 100.
£125. BUY NOW or don't, it's really up to you.
Demi Nandhra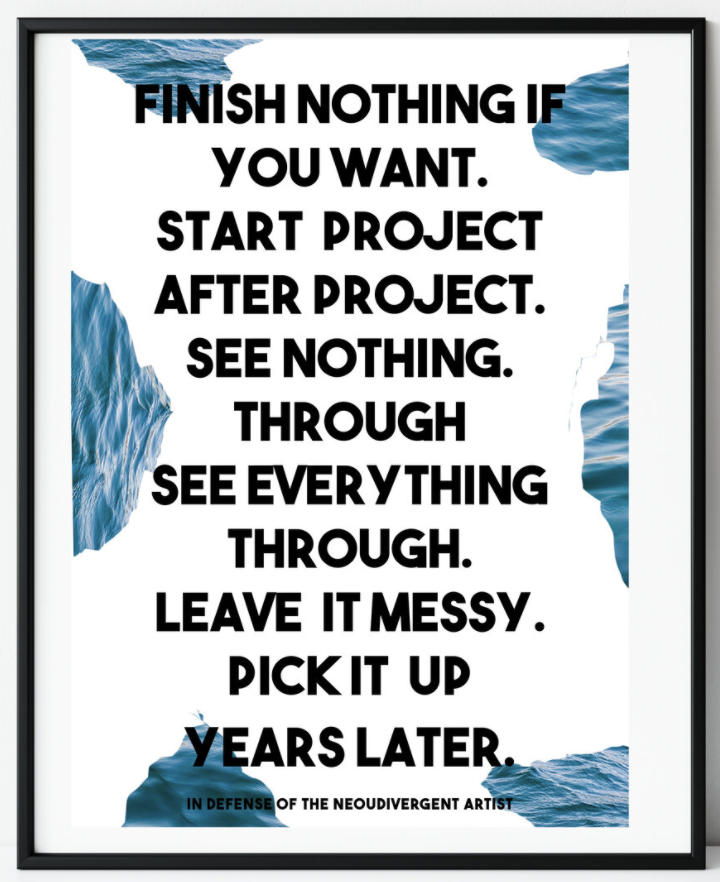 Birmingham based Demi Nandhra (last performed at Fierce Festival 2017) has produced a number of prints using quotes from her manifesto 'In Defense of the Neurodivergent Artist'. A3 Prints. All sales will go to Black Minds Matter UK in their mission to link as many black individuals and families in the UK with certified, professional, black practitioners.
£7. BUY NOW, or don't, it's really up to you
Stuart Brisley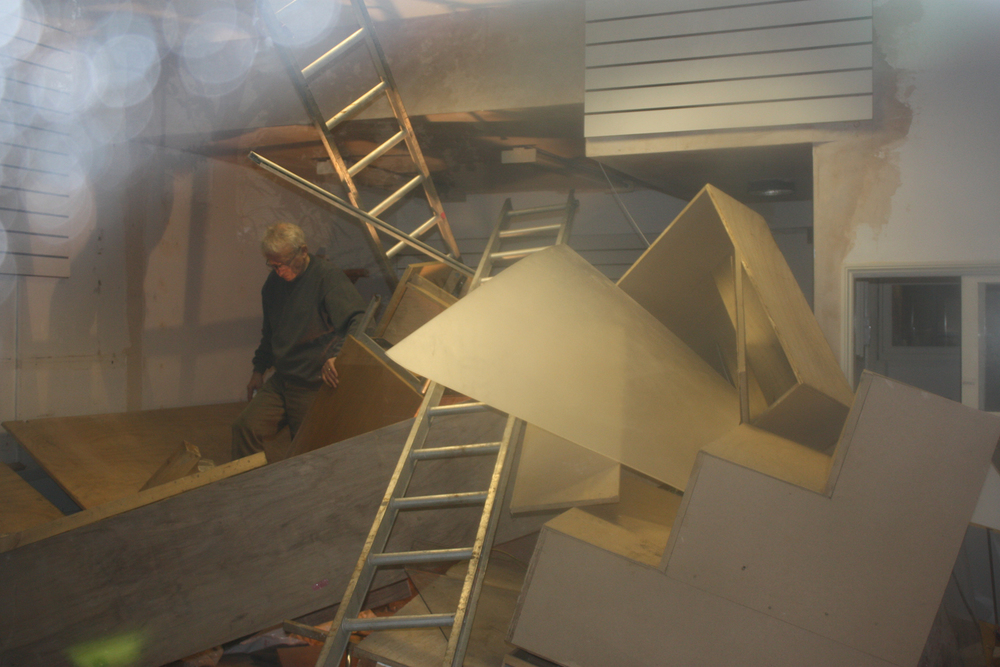 Stuart Brisley is simply one of the most influential British performance artists. To raise funds for the gallery PEER Brisley has produced Next Door (the missing subject) 2010-12 .
Edition of 25 + 3APs. 420 x 594 mm (image size 339 x 508 mm). Digital photographic print on Da Vinci 315gsm archival paper.
£220. BUY NOW or don't, it's really up to you.
Franko B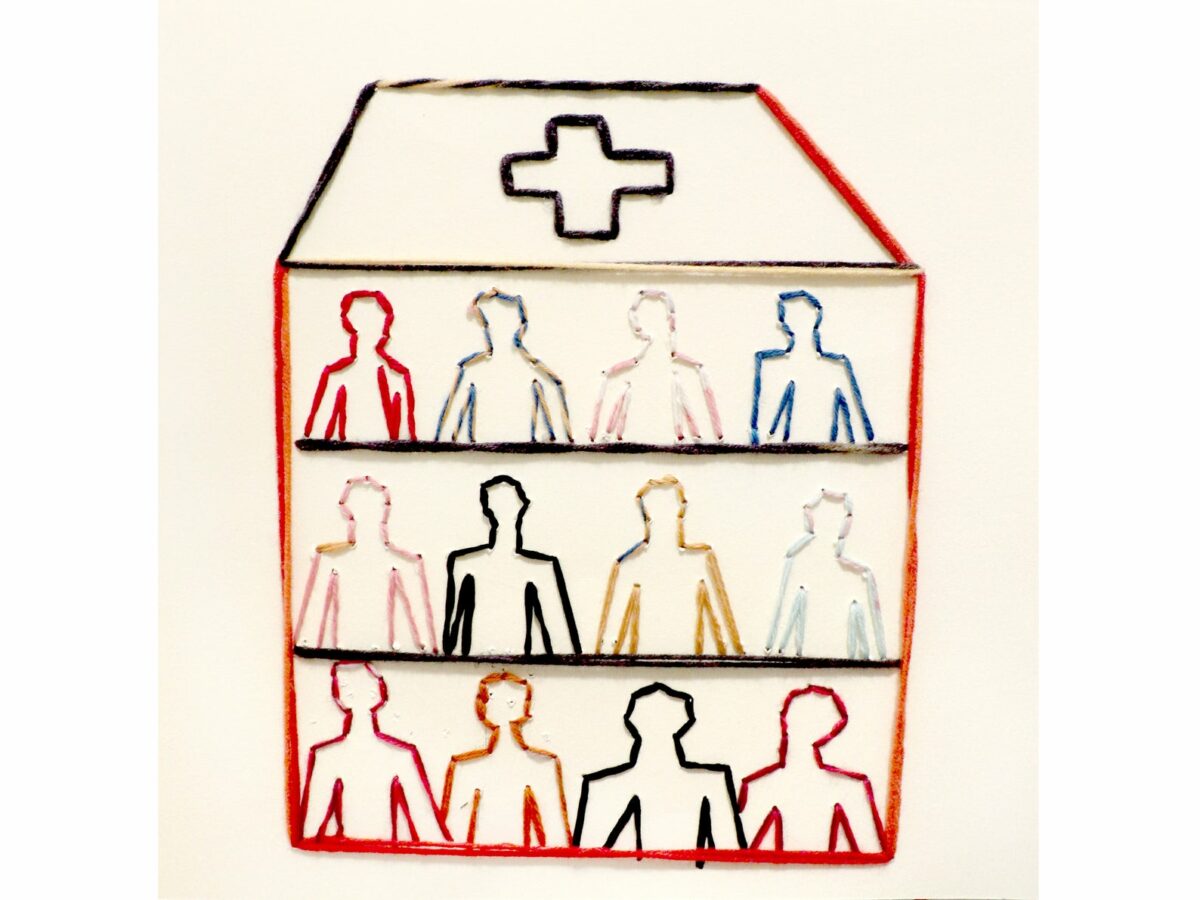 Franko B needs no introduction to Fierce audiences, having performed at the festival several times over the years most recently with his stage performance 'Because of Love'.
Franko currently has a selection of his iconic stitched drawings and small ceramics for sale through his Etsy. Your chance to own a work by the hugely influential artist!
Prices from £40. BUY NOW or don't, it's really up to you.
Eve Stainton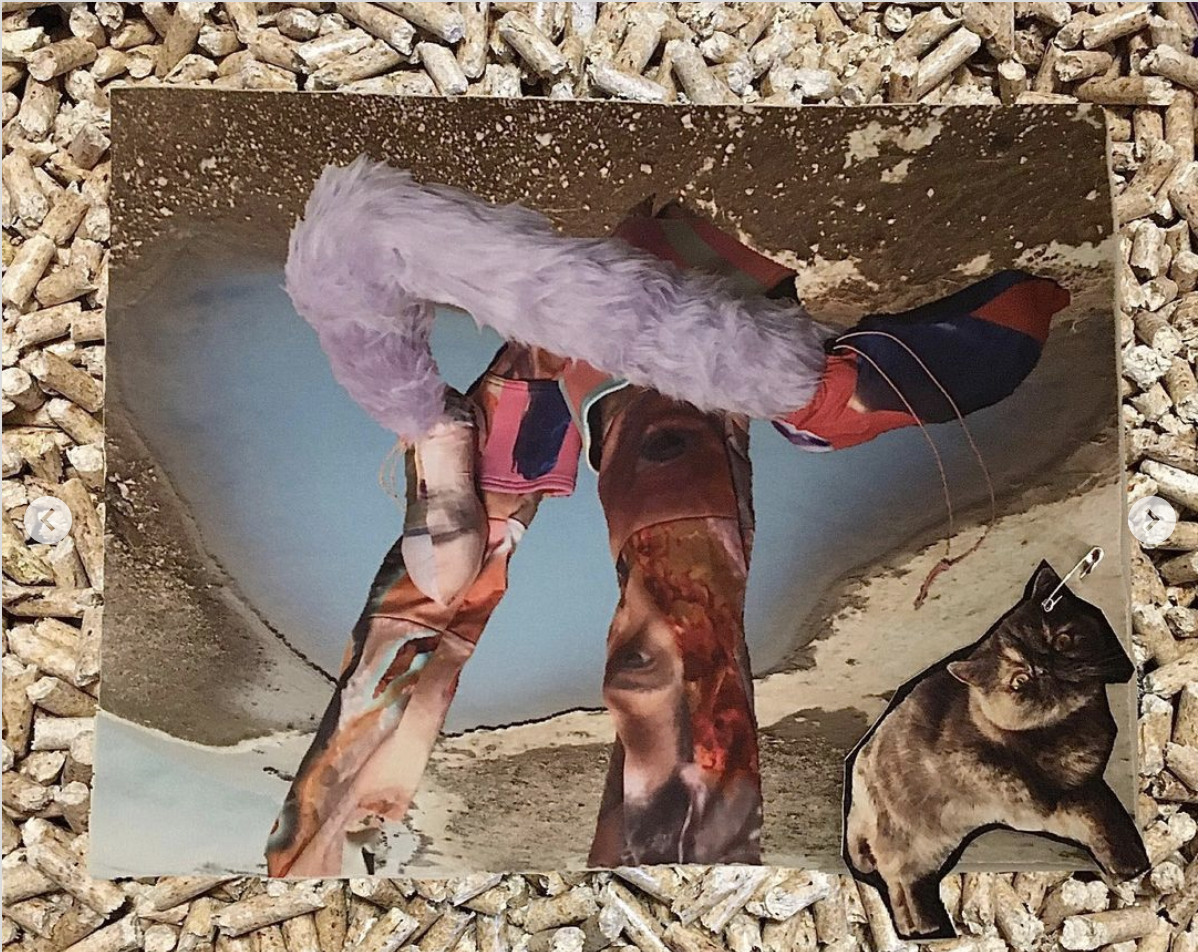 Artist Eve Stainton is selling brilliant digital collages printed on leatherette with neoprene attachment pieces. Drop Eve a message on Instagram to buy.
Amelia Hawk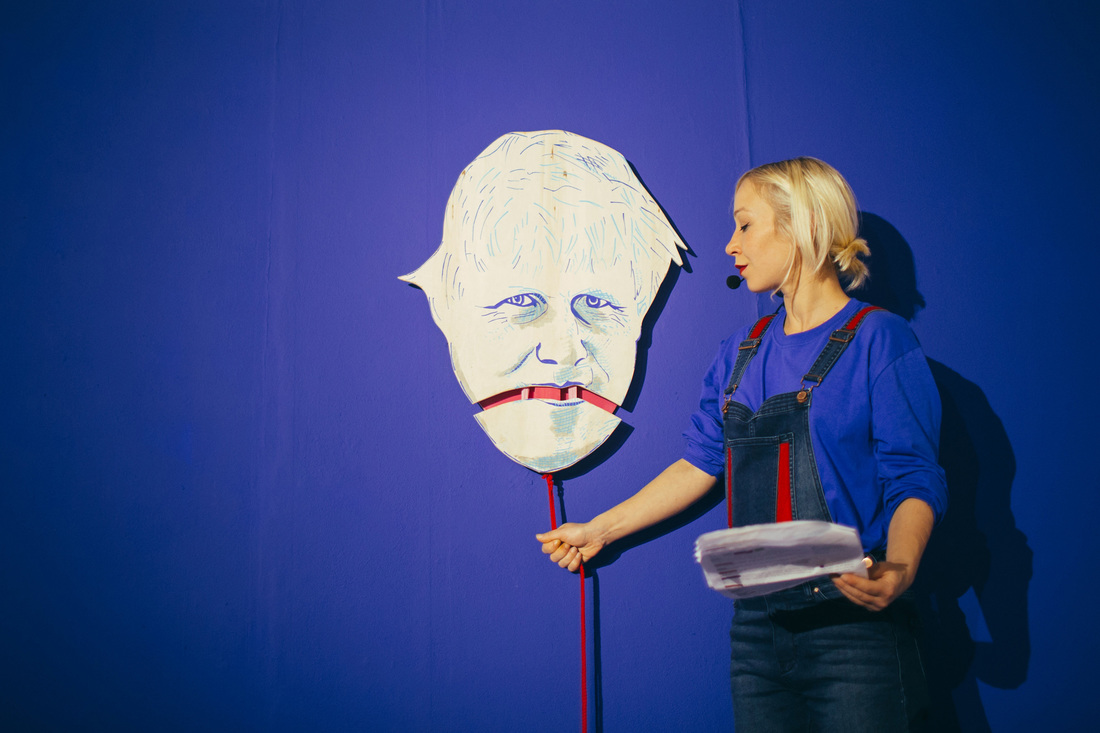 These puppet heads came to life in 2015 way before it was ever deemed possible that they could be taken seriously, let alone both become Prime Minister. Then and now they were symbols of ridicule rather than power. The puppets first appeared in a performance installation called 'If you haven't been announced, don't come in'. The piece is a reinterpretation of a play by Vladimir Mayakovsky from 1929 that openly ridiculed the Communist Party, the updated version openly criticised the UK's elitist Conservative regime. The work was developed for Performing the Artwork 2, Article, Birmingham (2015). Prices are subject to politics, based on approval ratings, and may go up or down.
Available from artist Joanne Masding's 'Studio Outlet' which sells unique works, test pieces, one-offs, experiments, models, maquettes and more, that are made by artists in the process of developing new work and making exhibitions.
From £152. BUY NOW or don't, it's really up to you.
Travis Alabanza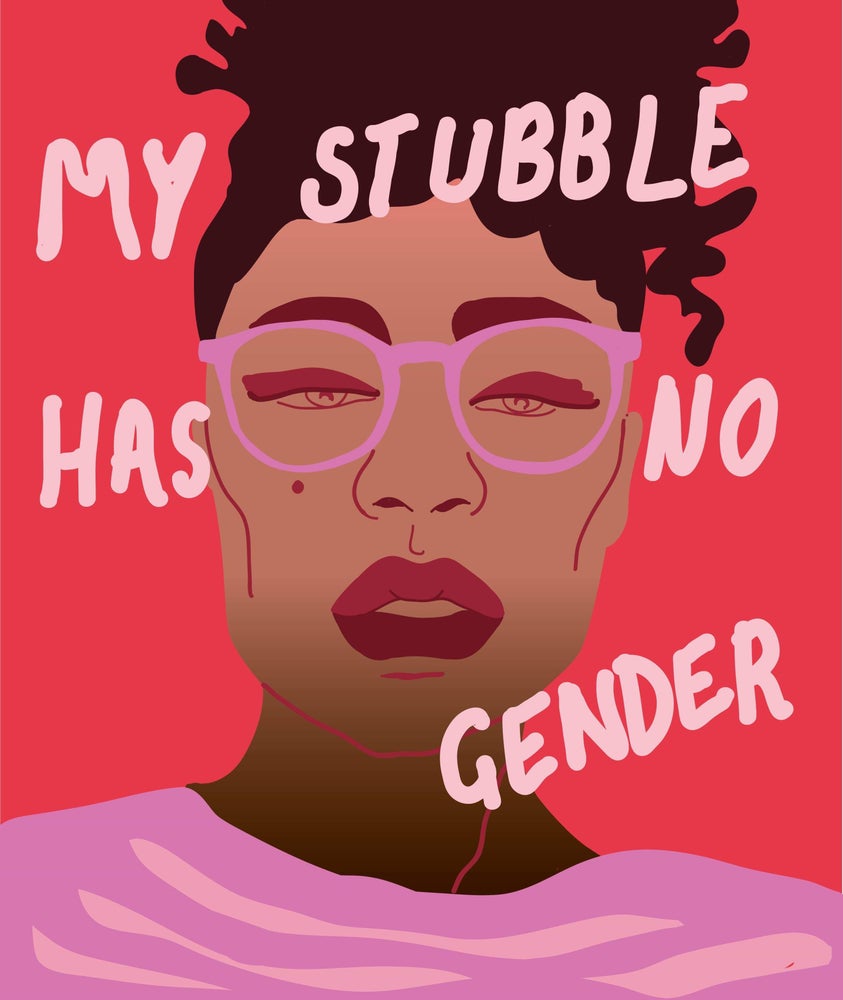 This cute print from artist, activist and all round icon Travis Alabanza is a total bargain. An original collaboration with Denny Kaulbach, 'MY STUBBLE HAS NO GENDER'. Print in A3 size 300gsm premium recycled finished with textured look.
£10. BUY NOW or don't, it's really up to you
Robert Daniels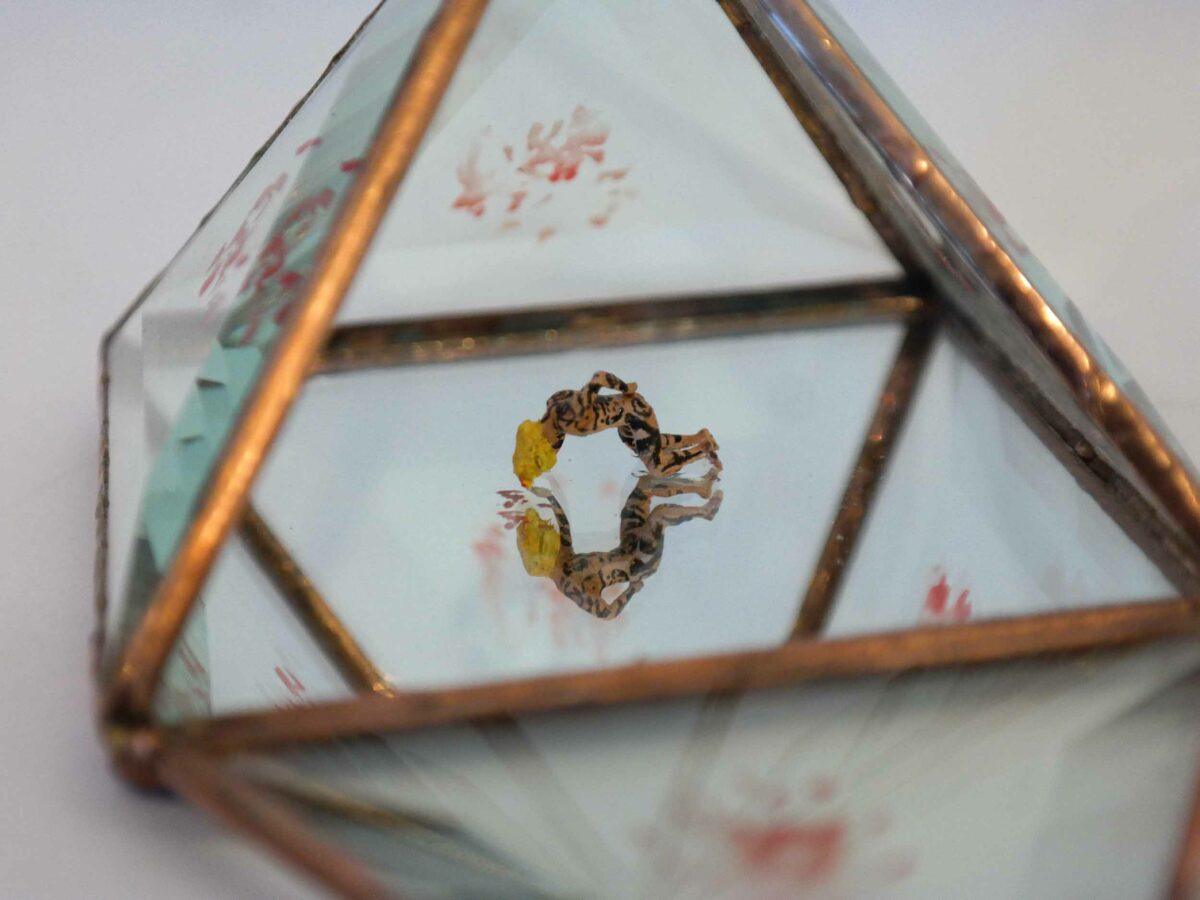 For LADA's 20th anniversary, Robert Daniels has created the special edition Tiny Live Art (Development Agency) – 20 works for 20 years: 20 miniature sculptures of iconic performance works, which were nominated by artists and curators.
Part re-enactment, part archive, part hobby, Tiny Live Art embraces and embodies theories and practices of performance documentation, re-enactment and the making and sharing of memory, and draws from aspects of street art, installation and hobbyist pursuits like model railway and airfix kit building. Replicas inclue works by Ron Athey (pictured), Marina Abramovic, Oreet Ashery and William Pope L.
£200. BUY NOW or don't, it's really up to you
Tim Spooner
Tim Spooner is selling some rather handsome posters from recent performances.
The Assembly of Animals poster is litho printed on 180gsm A3 paper with tiny silver foiled eyes on the animal. The Voice of Nature poster is digital printed on 120gsm A3 paper.
£5/£3. BUY NOW or don't, it's really up to you
Hugo Glendinning/Forced Entertainment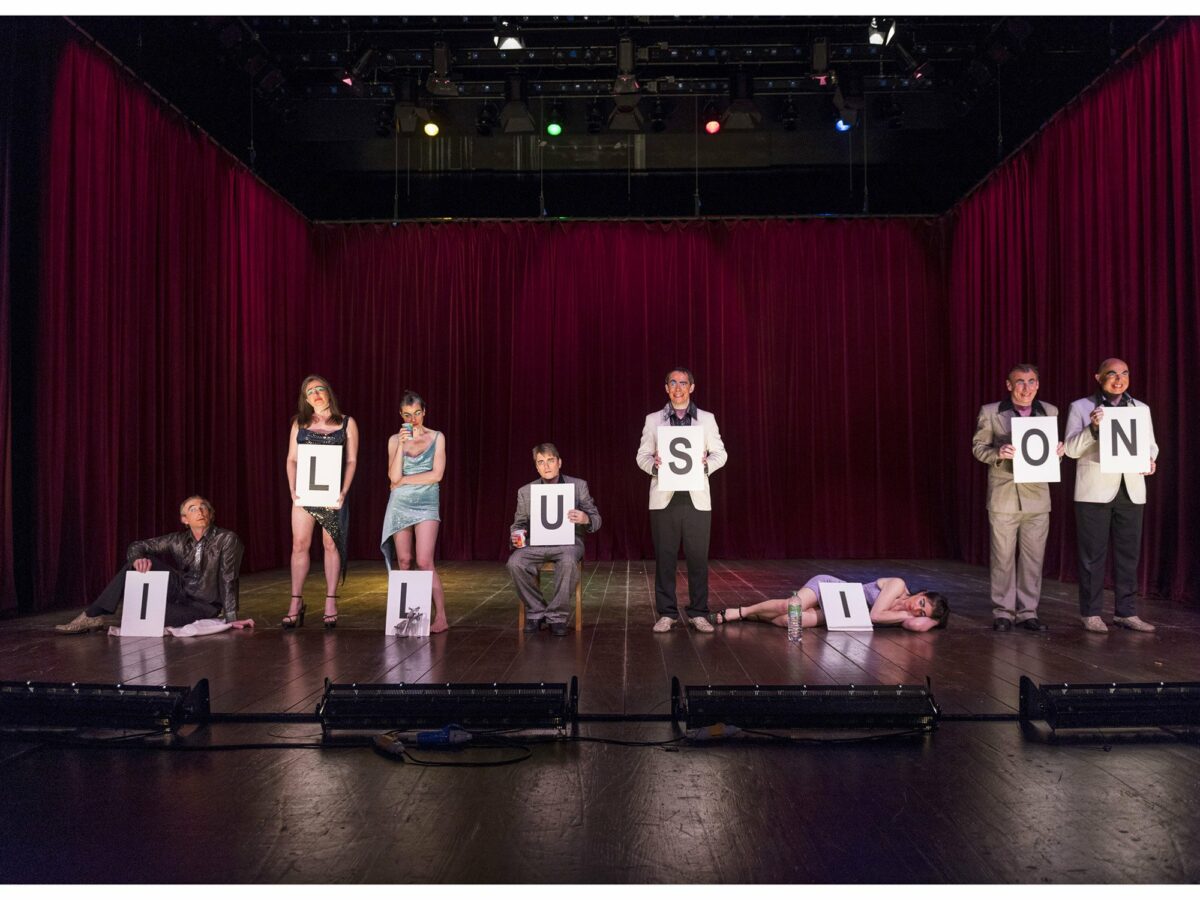 For LADA's 15th Anniversary limited edition series, Hugo Glendinning produced Tea Break/Illusion, an iconic image created with Glendinning's long term collaborators Forced Entertainment (last performed at Fierce Festival 2015) for a one off performance of First Night in Lisbon, November 2014.
Hugo Glendinning has been working as a photographer for twenty years. His output stretches across the cultural industries from fine art collaborations in video and photography, through production and performance documentation to portrait work.
£95. BUY NOW or don't, it's really up to you.
Luke Jerram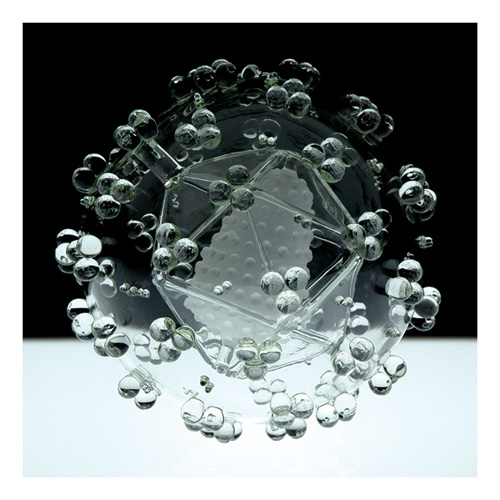 Luke Jerram has presented several major projects at Fierce over the years including Sky Orchestra and Play Me, I'm Yours. Glass Microbiology is a body of glass work which has been developed by artist Luke Jerram since 2004. Made to contemplate the global impact of each disease, the artworks are created as alternative representations of viruses to the artificially coloured imagery received through the media. By extracting the colour from the imagery and creating jewel-like beautiful sculptures in glass, a complex tension has arisen between the artworks' beauty and what they represent.
Exclusive limited edition 40x40cm giclée prints of the HIV virus, SARS Coronavirus, Human Papillomavirus and Smallpox artworks signed by the artist are now available to buy.
£200. BUY NOW, or don't, it's really up to you
Richard Wilson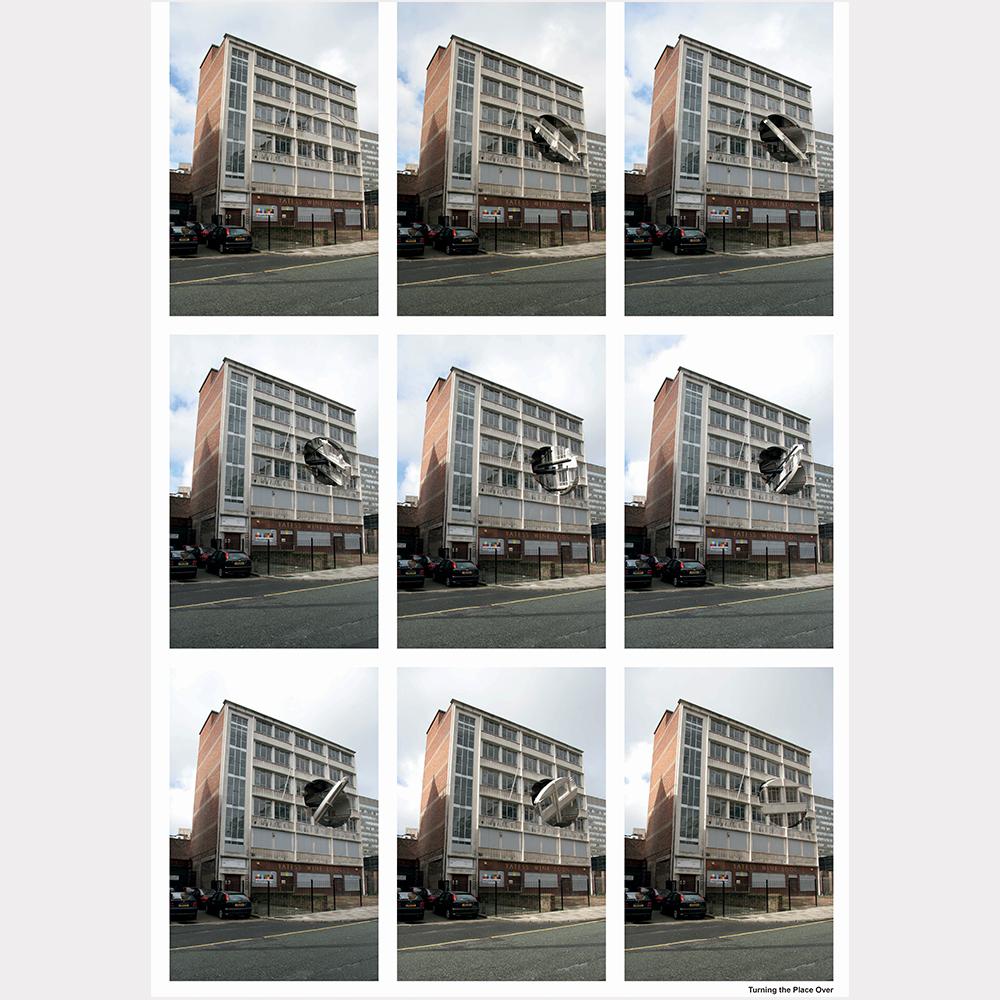 Richard Wilson is a visual artist and former member of the Bow Gamelan Ensemble alongside Paul Burwell and Anne Bean. This edition storyboards a sequence of positions from Wilson's incredible site-specific installation Turning the Place Over (2007-2012) in Liverpool city centre. The work consists of a vast 8m diameter ovoid section of the facade of a disused building in Liverpool. The facade was cut away by Wilson to enable its rotation.
Hahnemuhle Bright White 310gms. Edition of 25. 42.0 x 59.4cm
£300. BUY NOW, or don't, it's really up to you
MISCELLANEOUS, MARY
Sheila Ghelani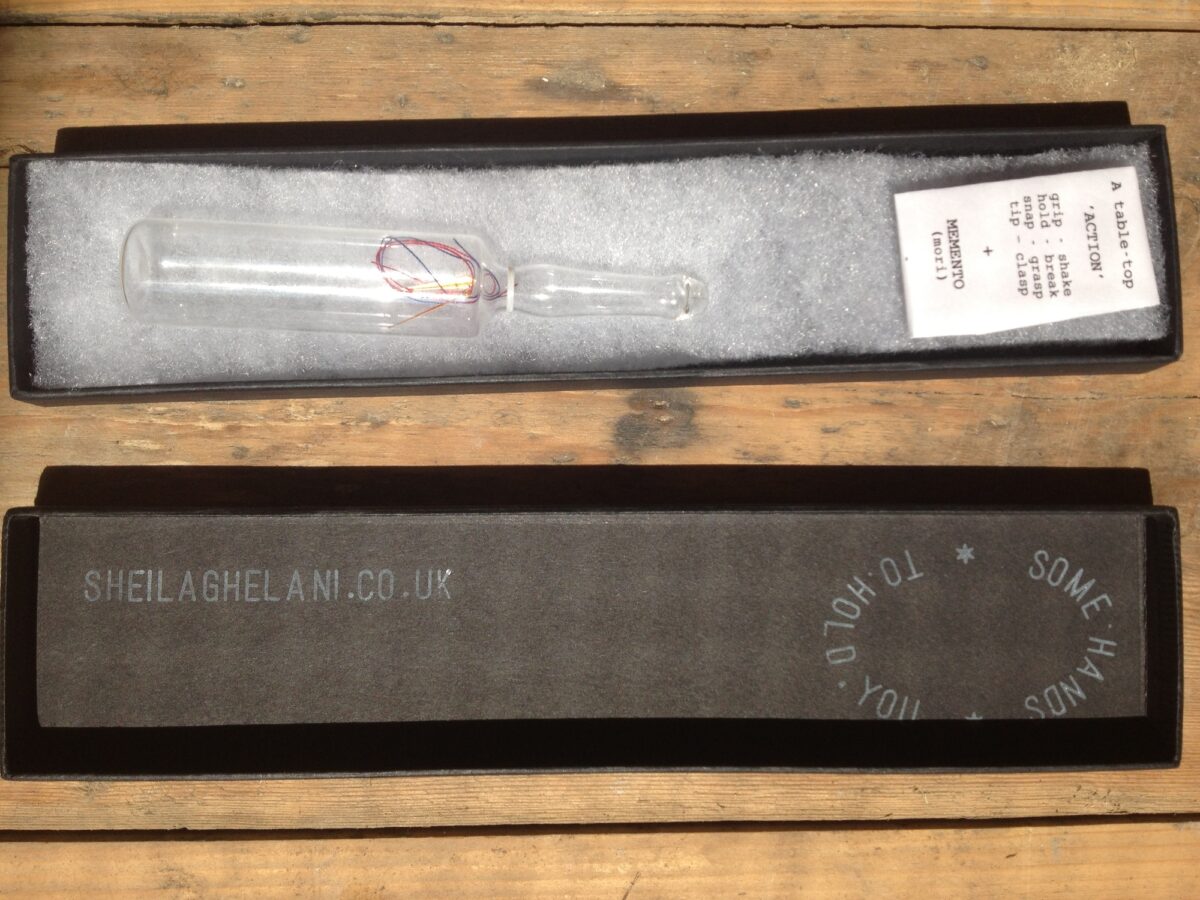 Sheila Ghelani's live works usually involve the giving out of gifts and mementos, and therefore she has some brilliantly imaginative items for sale on her website including glass hearts and a flower press. Sheila last performed at Fierce Festival in 2010.
Some Hands To Hold You (pictured above) was originally commissioned as an after dinner 'action' for a Wellcome humanities conference at Manchester's science museum in 2012 and now you can buy it as a kit to perform at home! The piece draws attention to the prehensility of hands in relation to the passing of time, the moment and mortality. Each package is hand-made by Sheila and contains an ampoule with contents and small momento packet. You will also receive a page of instructions, some safety glasses and some tweezers (or magnet) to help you 'draw out' the tiny watch hands once the ampoule is broken. These are then placed in the packet to make your own Momento mori.
From Me To You With Love Greeting Cards Box (video below). This box of 10 greeting cards features different text / phrases written by members of Millman Street Resource Centre in Camden and Riverside Centre in Tower Hamlets London, two day centres providing services and care for older people
£3/£10/£15/£30/£50. BUY NOW, or don't, it's really up to you.
Janine Harrington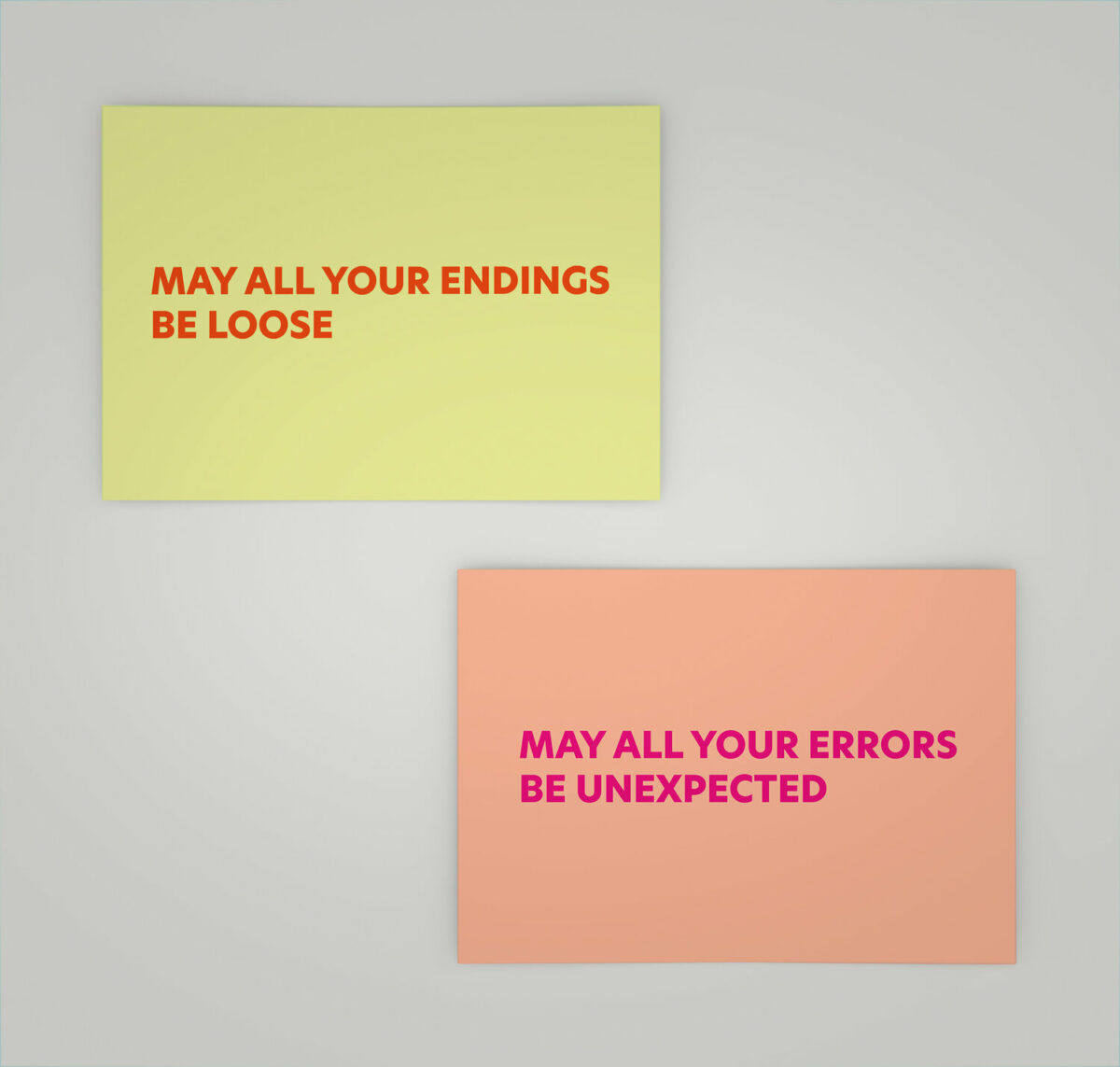 This series of postcards and prints have developed out of Janine's recent project good luck, dinosaur (2020) and intimate conversations with a few close people (you know who you are) along the way. Whilst undertaking research to create the performance script, Janine became interested in greetings cards and the lack of complexity in the options we are presented with to acknowledge the stages, changes, triumphs and challenges of our lives.
From £7. BUY NOW, or don't, it's really up to you.
Oozing Gloop & Angel Rose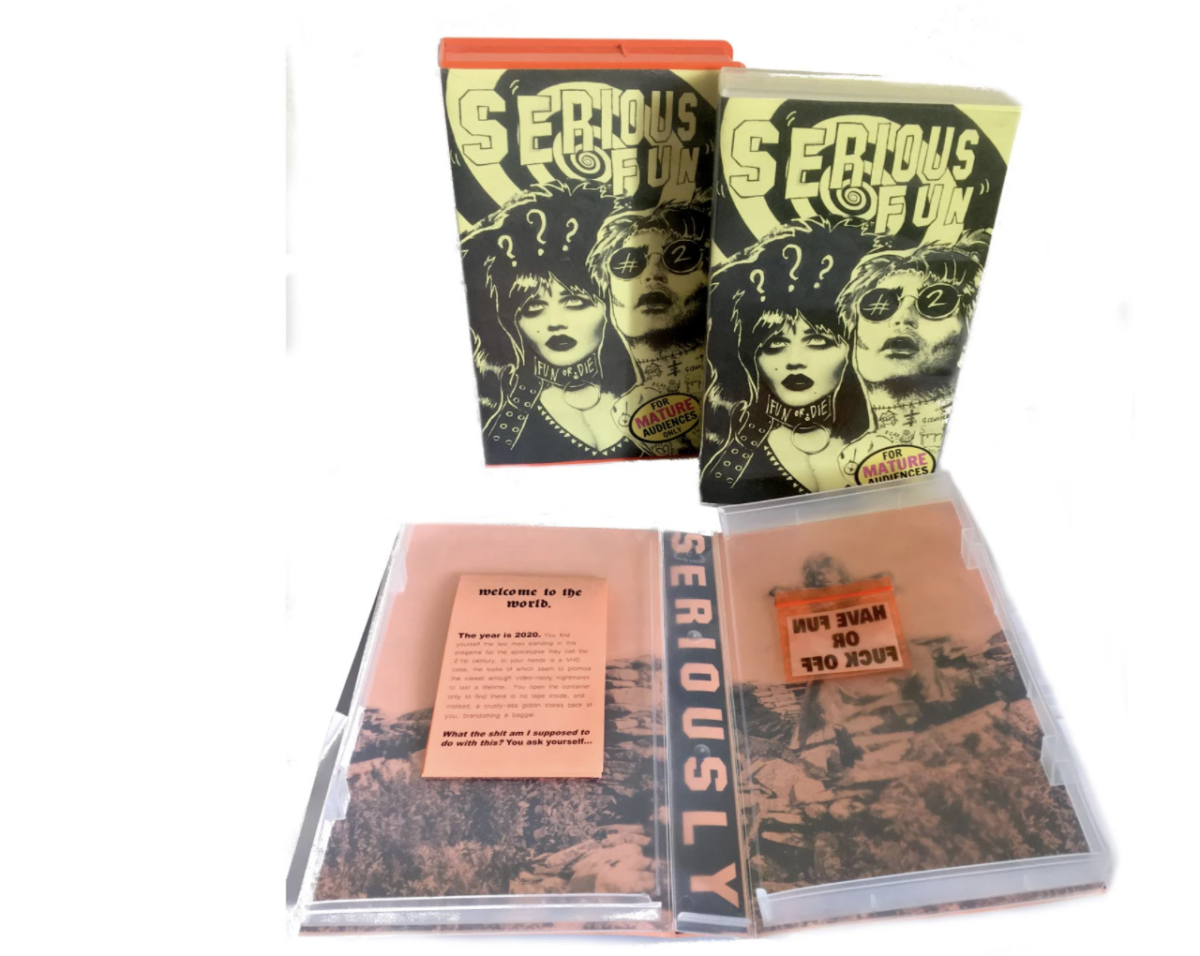 Angel Rose and Oozing Gloop (performed at Fierce Festival 2019) present 'SERIOUS FUN 2: SERIOUS FUN, SERIOUSLY' the sequel to the cult-classic-so-underground-you've-never-heard-of-it zine, SERIOUS FUN. Serious Fun 2 is 2020's back-door entrance to the palace of wisdom, housed within a bizarre object of abject entertainment.
Packaged in a re-used VHS video case, this zine contains a magic key to unlock its content. Through your purchase and participation with this object, you will be invited to an online space featuring essays and articles exploring aesthetics, politics, queerness, autism and the mind-body connection, fictional reality, Legally Blonde, and the ritual magic of dancing in your bedroom mirror.
£15.84. BUY NOW, or don't, it's really up to you.
Neo Naturists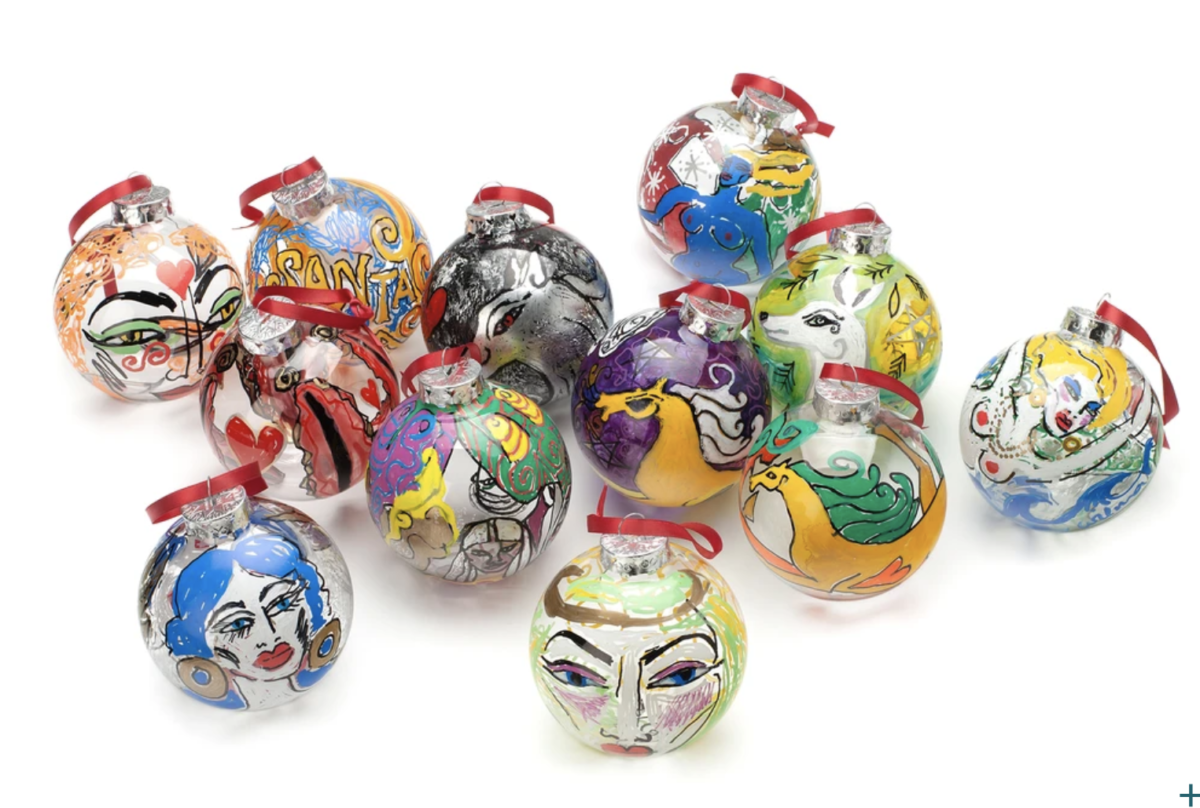 A unique Christmas bauble hand-painted by British artists Wilma Johnson, Jennifer Binnie and Christine Binnie (Neo Naturists). Each is unique in a series. They also have stickers and badges available.
The Neo Naturists are a live art collective initiated in 1981. The group emerged as a part of London's subculture that arose from the squatting community in the aftermath of Punk and the emergence of the New Romantic club scene and the advent of Thatcherism. During this time a creative energy developed in the UK that sat outside established institutional practices of the time, creating its own network of activities, events, economies and personalities.
£22. BUY NOW, or don't, it's really up to you
Rachael Clerke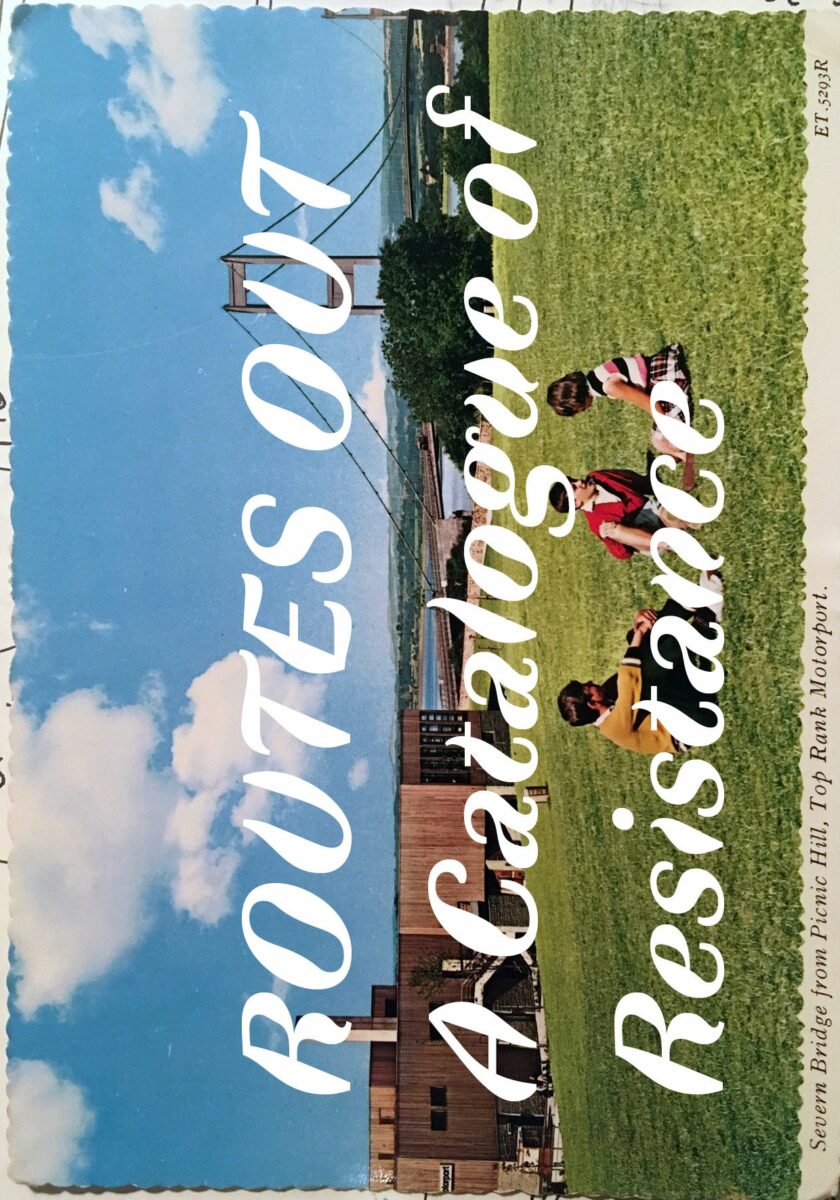 Between July and October 2020 Rachael sent out 100 postcards to 100 people. Each postcard described a different idea for overthrowing Boris Johnson's Conservative Government. Between August and November 2020, 45 of those people wrote back to Rachael, with ideas of their own.
From educational reform to magic spells, trickery to murder, Routes Out: A Catalogue of Resistance is a practical guide for our stricken times. Featuring all 145 ideas in a postcard sized publication, Routes Out can be bought for yourself or as a perfect gift in a less than perfect year.
£4. BUY NOW, or don't, it's really up to you
LOW PROFILE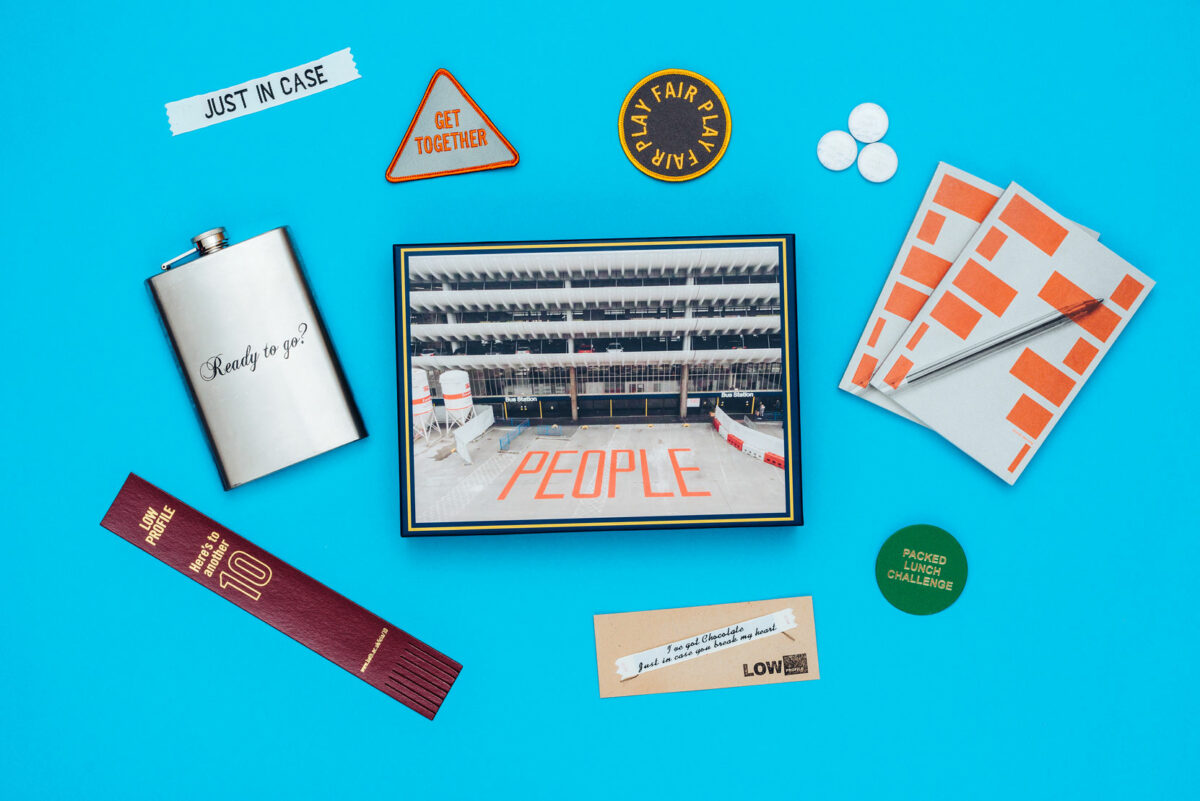 LOW PROFILE's shop is full of fun badges, patches, hip flasks and other objects from their projects over the years.
As the shop grows, there will also be new work developed especially for the context of this shop and the work of other featured artists. This project aims to recoup lost earnings from time spent fundraising (unsuccessfully) for projects, or other hours clocked up working unpaid.