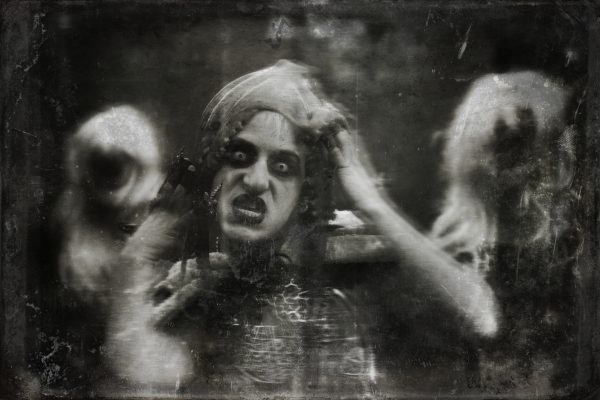 We know the Fierce Festival programme can be a little overwhelming at times, so we've asked some of the festival artists to help you out by picking the things that they're most exited about! For the first in this series we spoke to The Famous Lauren Barri Holstein!
We're so excited that our favourite hot mess The Famous returns to Fierce this year with a major new show Notorious, commissioned by Fierce and Attenborough Centre for the Creative Arts. We had a chat on the blower with The Famous to see what's getting her all hot and sweaty in this year's programme!
Last Yearz Interesting Negro/Jamila Johnson-Small
i ride in colour and soft focus, no longer anywhere
Thursday 19 October, mac Birmingham, 7pm
Jamila's trailer makes me want to writhe around on the floor and then fly to
Saturn on a black unicorn. Also, she's a super amazeballs artist, making work
that IS AND IS NOT 'about' blackness and queerness, and I can't wait to see
where she takes her audience in this trancy prancy piece.
Owen G. Parry 
fic.the.sky
Friday 20 October, mac Birmingham 2-6pm
Owen G. Parry is a totally trashy weirdo, so I can't wait to see this 4-hour
sculpted mess. His integration and critique of cutesy cat pics will make for a
poignant but other-worldly disaster.
Rocio Boliver 
Sweet 60th
Sunday 22 October, 7.30pm, TOP SECRET LOCATION
Rocio is a fucking maniac and I hope I'm half as disgusting as her when I grow up.
A bloody rockstar that Helen Mirren's miraculous tits can never live up to. This
will be a birthday celebration for the nefarious monstrous pervert in all of us.
The Famous Lauren Barri Holstein presents the world premiere of her new show Notorious at Birmingham Repertory Theatre on Friday 20 and Saturday 21 October. Tickets can be booked here.