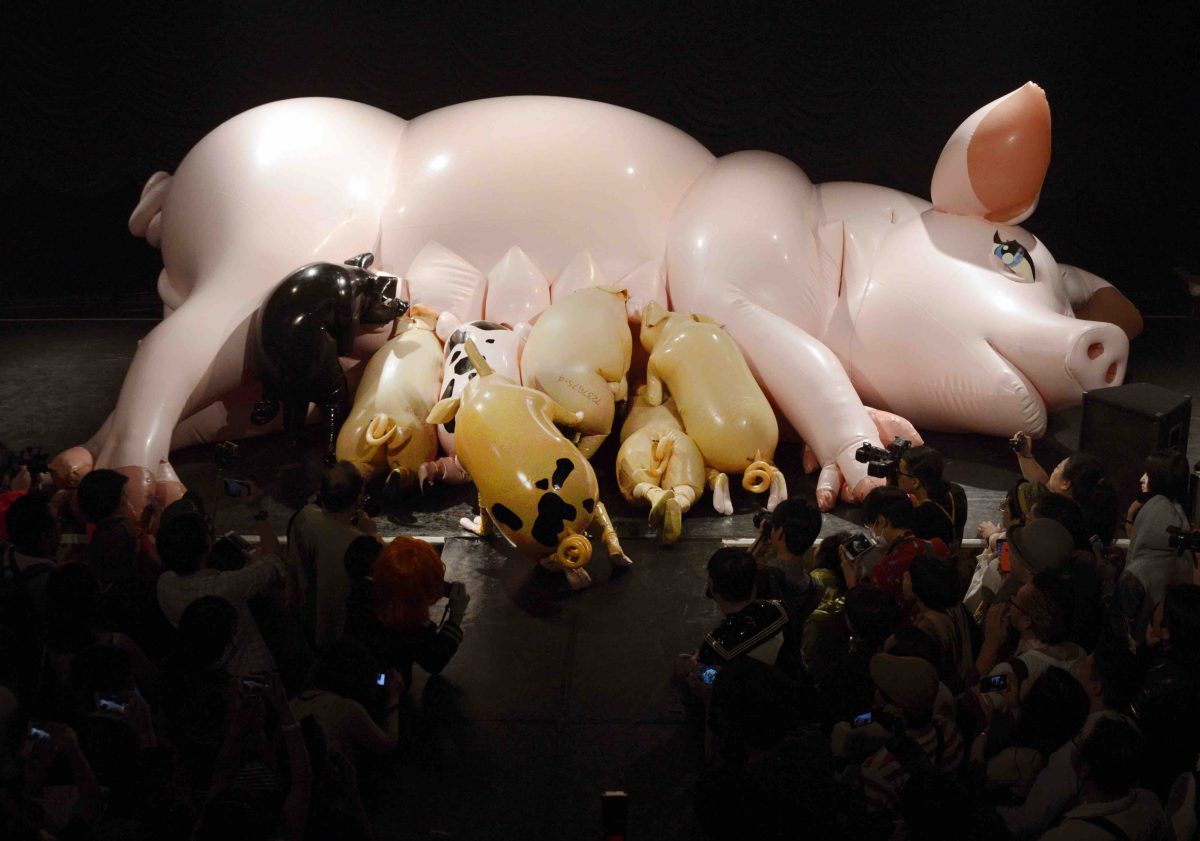 This opportunity is not suitable for those with a latex allergy, extremely sensitive skin, those who experience claustrophobia or those with asthma or breathing conditions.
Fierce are looking for eight women performers who are comfortable wearing restrictive latex to take part in a very special live performance, Pigpen, by award-winning Japanese artist Saeborg. The performance will take place at Fierce Festival on Saturday 15th October as part of Club Fierce: The Ho Down, happening 10pm until 4am at 7SVN (Digbeth).
Saeborg creates inflatable worlds of latex, nightmarish and cute configurations that are stages for huge toy-like creatures to perform mythical fables of life and death. Saeborg's aim is to move beyond the restrictions of human bodies to escape strict gender roles in Japanese culture. Using livestock and insects as analogies for society's expectations and treatment of women, Saeborg creates worlds that are inhabited by creatures that "humans consider the basest of our ecosystem".
Though the performers inside no longer look like human bodies, they act as a powerful metaphor for the way women's bodies are often seen as sites of production.
Saeborg's work emerged out of the queer club scene in Tokyo, each piece beginning as a costume for Department-H, a nightclub and fetish party that has been running in the city since the early 1990s.
This opportunity is definitely for the adventurous! Please share with kink friendly friends. It's an extremely physical performance and is not for everyone – consider it a challenge.
CASTING REQUIREMENTS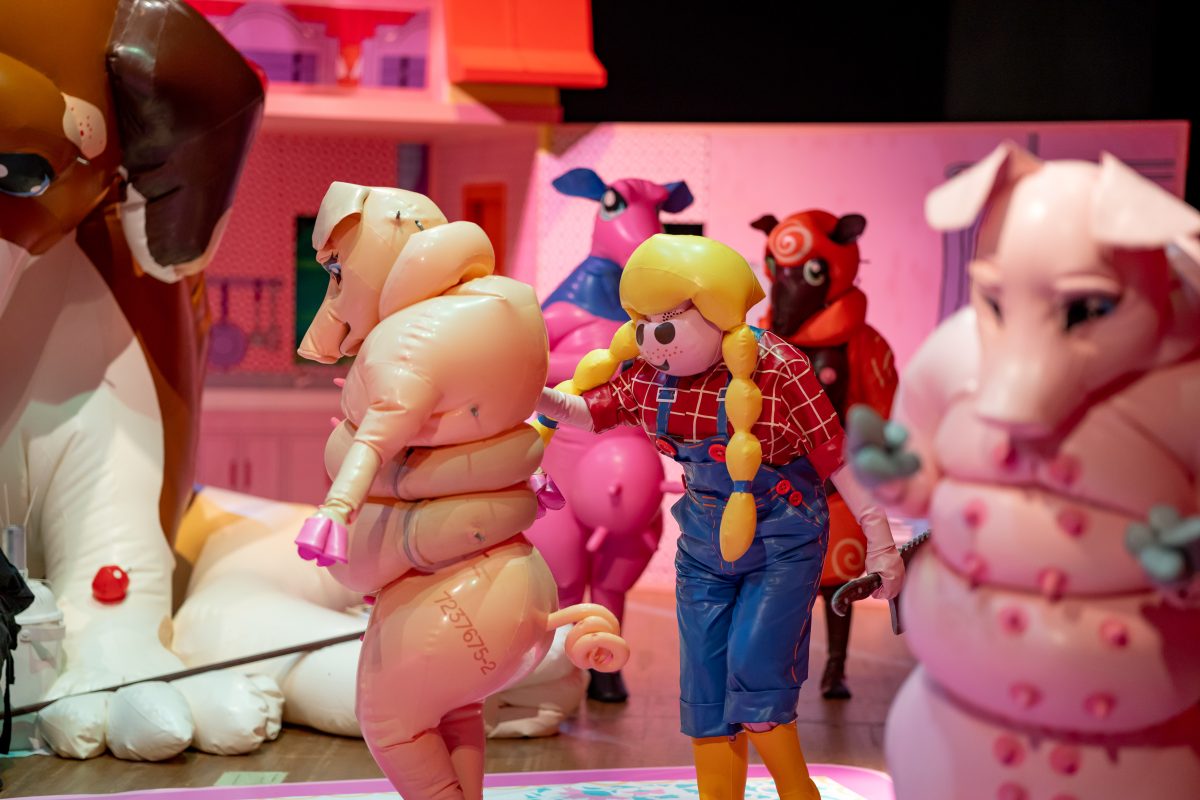 Interested performers must be:
Age 18 or over.
Comfortable with being inside a tight, restrictive latex outfit for 2 x 30 minute performances. Clothes aren't worn under the latex costumes. It will be very warm in the costume.
Happy to be part of a performance that includes sensitive material, including a latex farmer striptease.
Able to commit to a three-hour workshop on morning of Saturday 15th October, and the two 30 minute evening performances.
Saeborg makes the costumes herself and uses her own body in the measuring and making process, so the costumes are Saeborg's size. Therefore, the latex costumes are small. Because of the nature and intention of the material we are looking for women (of course, including trans women) who fit the below costume measurements.
6 Performers – PIGLETS
Height – 150-163cm
Bust – 65-95cm
Waist – 53-80cm
Hips – 75-97cm
Feet – 23-25cm
1 Performer – FARMER GIRL
Height – 152-158 cm
Bust – 92cm or less
Waist – 76cm or less
Hips – 94cm or less
Feet – 23-25cm
1 Performer – PIG
Height – 160-170cm
Bust – 65-95cm
Waist – 53-80cm
Hips – 75-97cm
Feet – 23-25cm
FEE
We are able to offer a £150 fee per performer.
APPLICATIONS
If interested in any of the roles please contact Tinisha at contact@wearefierce.org with your measurements, that you are comfortable performing in restrictive outfits, are available all day on Saturday 15th October, and a brief comment about why you want to take part. Don't hesitate to get in touch if you have questions or would like to discuss the experience.