As we hurtle towards the deadline for our FWD artist development programme (this Sunday 24thMarch, midnight) we thought it might be good to remind what's great about being part of the FWD family.
Fierce FWD is an amazing and pivotal experience for artists and I feel very grateful for the opportunity to have been part of it. I enjoyed the exchanges and feel that the support given has enabled me to not only realise a project but also to feel confident in knowing what Birmingham has to offer in terms of live art.
Vivian Chinasa Ezugha, FWD Artist 2017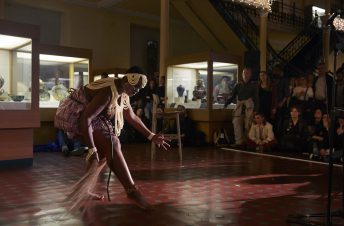 As well as the opportunity for a chunk of cold hard cash, some rehearsal space, go-see trips and mentoring, FWD also offers other opportunities; artists on the scheme will build a relationship with Fierce Artistic Director and Festival Producer through the programme. Offering insight into the national Live Art scene, and international contemporary performance community, this is an invaluable opportunity for artists to gain inside knowledge, brokering and bespoke mentoring, making the most of the expertise held within the Fierce team.
As FWD artists you will have free access to the Fierce 2019 programme and industry events, creating a great opportunity for international networking (the last festival saw over 100 international professional delegates attending).
Remember, you can apply by via voice-note or film if applying in writing is not your preferred style. And drop us a line on contact@wearefierce.org if you've got questions, or want to chat anything through!