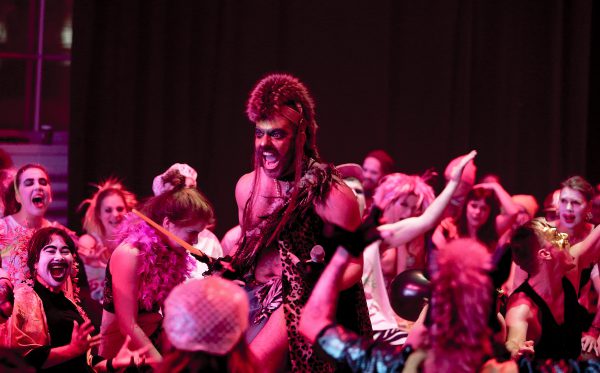 'Death Electric Emo Protest Aerobics aka DEEP AEROBICS is a workout form invented and shamelessly disseminated by New York-based choreographer Miguel Gutierrez, who hopes to soon destroy the technique, because it's just too hard to teach, and really the world is going to hell in a handbasket anyway. It is one hour plus of the communal/political/conceptual/imaginational workout experience you always wanted but never could embarrass yourself enough to find or do in public.
It is for anyone who has ever had any interest in combining the joie de vivre that is the vigorous bouncing of one's anatomical/spiritual/energetic molecules with the existential absurdity that is living in a world/country/economic system of injustice, war-mongering, and cultural ineptitude. Oh wait, that's you.
DEEP AEROBICS is a participatory spectacle – it's a movement, it's a transformative experience for the mind/body/spirit/genital matrix. Gutierrez asks that each participant come in costume. Please push your imagination beyond the 80's!
In ONE evening, you are instantly certified as a Master Teacher, no dues or fees or follow up visits. It will be legendary. Miguel will lose his mind, then his voice, and so will you. ?'
DEEP AEROBICS is open to all ages and abilities.
Taste the sweat!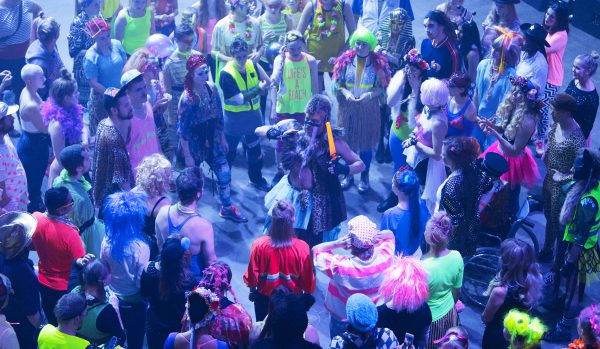 Miguel Gutierrez, a dance and music artist based in New York, USA, has been called "one of our most provocative and necessary artistic voices" by Dance Magazine. His work has toured internationally at several festivals and venues with his works and has received support from numerous renowned foundations. He is the winner of three New York Dance and Performance "Bessie" awards (2002, 2006 and 2010) and a Guggenheim Fellowship in choreography (2010). In his work he weaves together movement, song, and spoken word to create process-focused experimental dance performances where emotional affect is at the conceptual and choreographic core. Gutierrez says that his work is "philosophical inquiry disguised as performance." He often deals with themes like desire, longing and searching for meaning.
Deep Aerobics features as part of Club Fierce; a Saturday night of Contemporary Music Performance including Brighton's Gazelle Twin, Anklepants & Chromatouch and Sarah Farina. Club Fierce will be taking over The Old Print Works, Moseley Birmingham, a Grade 2 listed and former printing press. The space is generous, the acoustics are liquefying, the line up is…well…Fierce. 
For more information and to book your Saturday passes click here!
www.miguelgutierrez.org