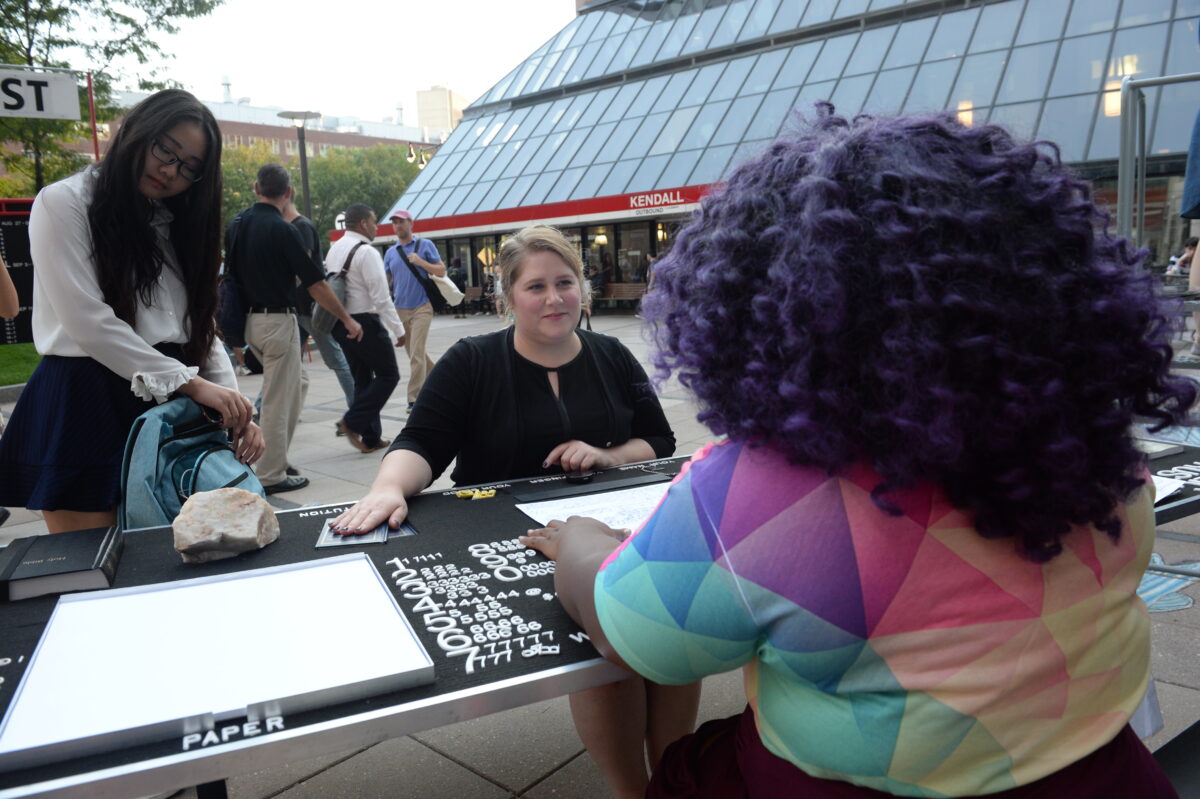 Fierce is excited to announce that we are bringing Public Trust – a project by Paul Ramirez Jonas, the artist behind last summer's Key to the City – to Birmingham in July as part of Birmingham Festival 23. The project will make its UK premiere in Centenary Square from 29th July to 5th August.
How serious are the promises we make to one another, the vows we take, or the pledges made by our civic leaders? For 8 days, Public Trust asks participants to examine the value of their word. Participants declare a promise that is recorded in a drawing they can keep. They are asked to give their word in a way that's consistent with their beliefs, such as swearing on a sacred text. That promise is published on a monumental marquee board, placed amongst promises made by politicians, scientists, economists, companies and weather forecasters, all chosen daily from headline news.
Iterations of Public Trust have previously been brought to life in Boston, MA (2016), Mexico City (2018) and Cleveland, OH (2020) – and NYC-based Paul is now looking forward to taking the project further afield to Birmingham:
"I first presented my work in Birmingham in 2004, and it was such a privilege to collaborate with Fierce and so many stakeholders in making Key to The City into a reality last year. I am excited to be welcomed back into your city and bring Public Trust to you, I hope you enjoy it."

Paul Ramirez Jonas, Artist
After the huge success of Key to the City in 2022 – which saw over 15,000 keys used by 50,000+ members of the public to explore private and intriguing places and spaces around the city – Fierce is thrilled to have the opportunity to work with Paul again:
"We first fell in love with Public Trust when we were researching more about Paul and his work in the lead up to presenting Key to the City last year, so when the opportunity arose to continue the legacy of Birmingham 2022 this year, it felt like an obvious next step. We're so excited to bring Public Trust to Birmingham audiences, and see what promises are in the hearts and minds of our city."

Pippa Frith, Fierce Director (Producing)
Birmingham Festival 23 is a free 10-day Festival taking over Centenary Square with live music and performance, creative and participatory activities, and big-screen content to conjure the shared experiences, magic and memories of the summer of '22.
You can view the full programme here.