This year's Fierce programme is bursting with free events – here's how you can squeeze the most out of your week, without squeezing your purse bab!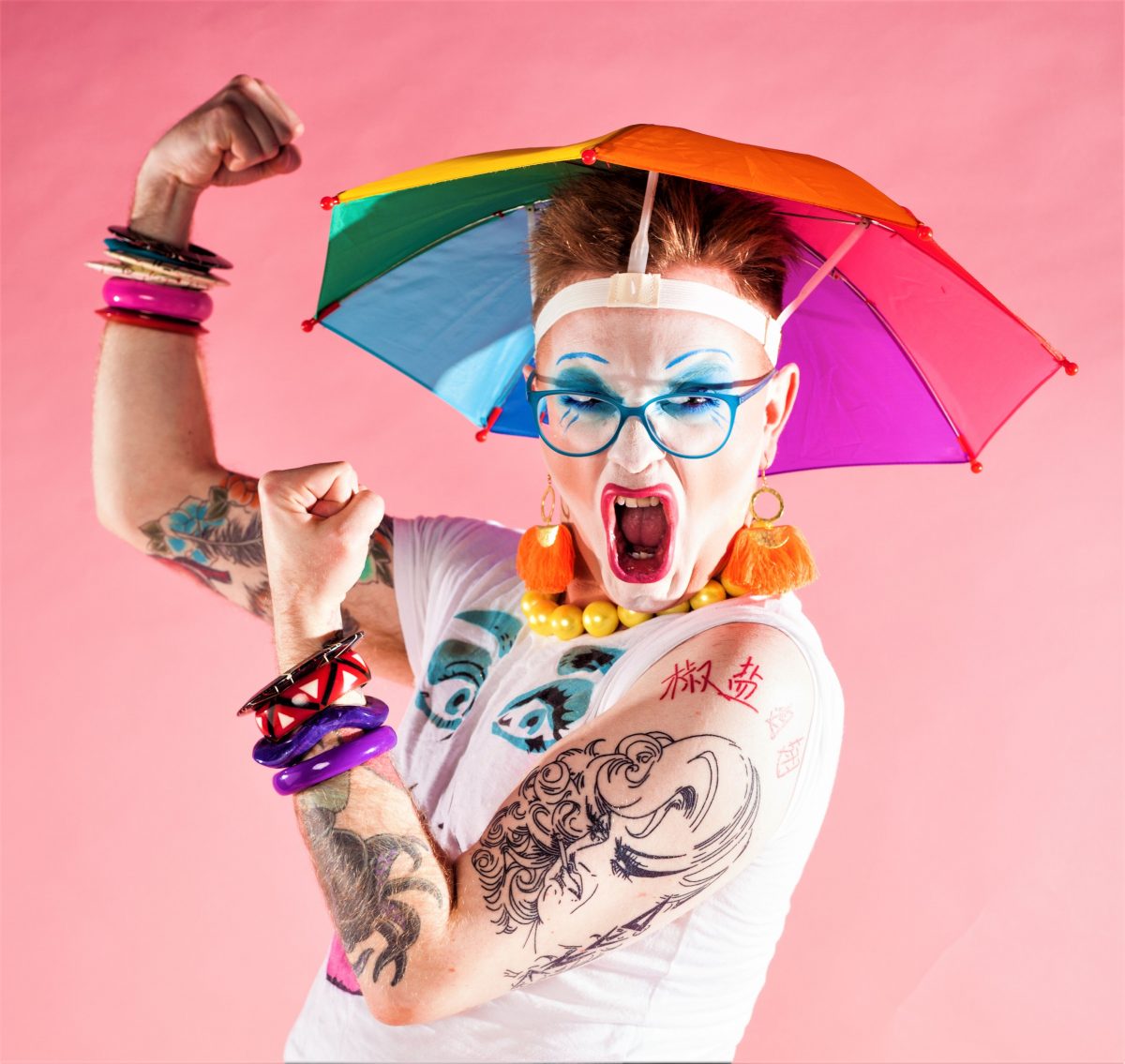 Wednesday 16 October
Kick the festival off with A Very Fierce Grand Opening!

We are beyond excited for our opening event, with artists from across the festival coming together to light up the BMAG, and all hosted by Birmingham's own Ginny Lemon (pictured above).
7pm (Doors open) @ Birmingham Museum & Art Gallery
As part of the Grand Opening, you're in for:
Alien Intimacy by Zander Porter and James Batchelor
My Last American Dollar by Keijaun Thomas
Here-to-Here, Notwithstanding by Sandra Johnston
(live set) by Ariah Lester
Whiskey Chow
Justin Shoulder
Lucy McCormick
Susannah Hewlett
Thursday 17 October
Talk with: Justin Shoulder and Matthew Stegh in conversation with Aaron Wright
These astonishing artists are coming together in a European first to discuss their performance and visual art practices, and their joint ventures (including Club Ate: a performance party celebrating contemporary voices in the queer Asia-Pacific community).
5.30pm @ Medicine Gallery
The second part of Here-to-Here, Notwithstanding a two part performance by Sandra Johnston. Johnston's performances are experiential in nature, based on improvisational processes that explore physical states of responsiveness formed in relation to the actualities of specific situations and the moment of making. Actions are assembled using mainly found objects, each informing decision making through memory and haptic perception.
7pm @ Arch 21, Custard Factory
Friday 18 October
Come chat at Fierce Professional's Day
If you are an artist or arts industry professional attending the festival, please join us for a day of industry talks, discussions and networking. Make sure to register your interest by emailing contact@wearefierce.org – a full itinerary will be sent out closer to the day.
12.30pm (start) @ Midlands Arts Centre
Ariah Lester's (live set) is taking over the Hippodrome
Fierce is taking over the Hippodrome's Fresh Friday to present the magnificent Ariah Lester, who will be bring his mesmerising set of falsettos, old-fashioned synths and powerful bassy-sassy-beats. Queer, sensual and deeply emotive. Trust us: he'll make you MOVE.
6.30pm @ Birmingham Hippodrome, Foyer
Saturday 19 October
Come chat at Talking Fierce
Join us for a lively morning of discussion with artists from across the festival programme!
10am @ Fierce HQ at Albert House

BINGE with Brian Lobel
Take a moment to slow down, disconnect from the noise, and snuggle down under a duvet with a listening ear and some of your favourite box sets. The interactive, one-on-one performances will operate on a drop-in basis, and will also be continuing on Sunday.
12-6pm @ Fierce HQ at Albert House
See Nigel Rolfe's (new performance)
Nigel Rolfe has become one of the most important performance artists over his four decades of making work, and we're so excited to see what his newest work will bring. His work engages with making art live, surrounded by a world of fast-moving, digital consumption.
2pm @ Arch 21, Custard Factory
Talk with leading Swiss artists at: On Swiss Live Art
A discussion with artists Alexandra Bachzetsis, Marco Berrettini, Yann Marussich, and Andrea Saemann, and chaired by Lois Keidan of the Live Art Development Agency. This is a rare opportunity to hear these artists talk in the UK, shedding light on the Swiss performing arts ecology.
5pm @ Ikon Gallery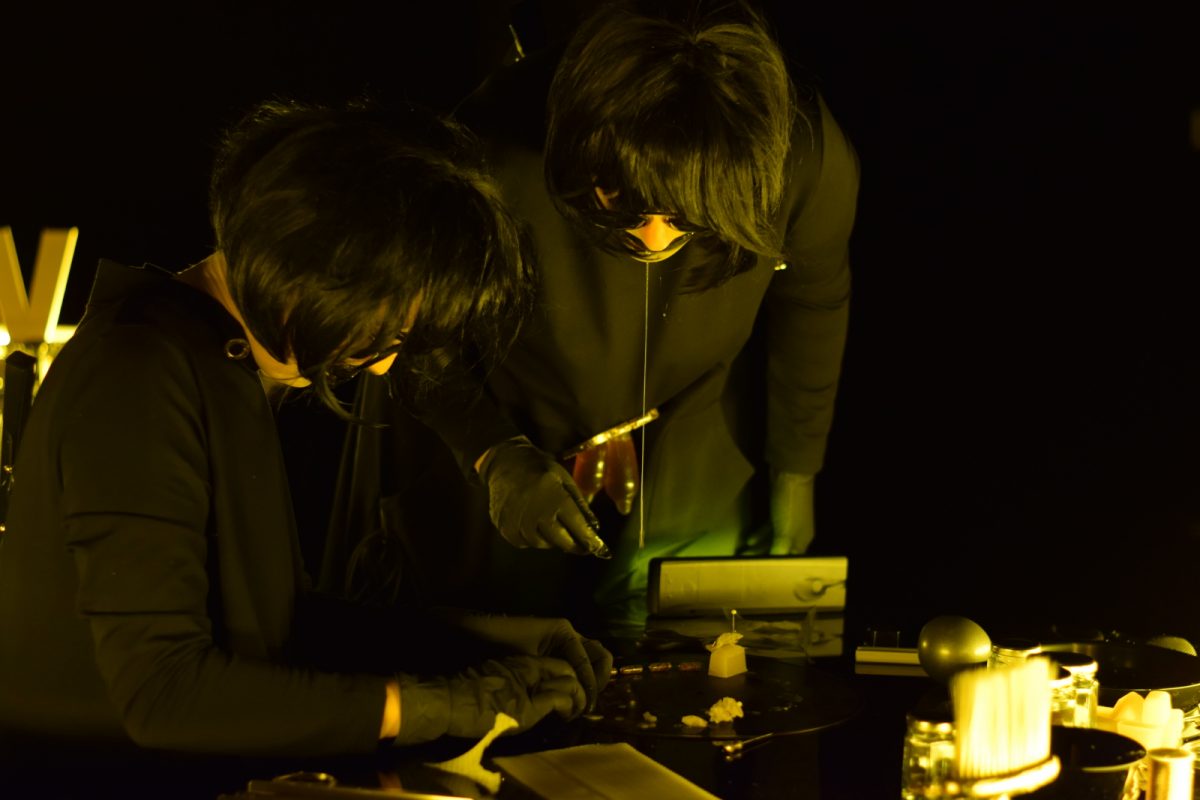 Sunday 20 October
Brian Lobel's BINGE runs again from 12pm until 6pm.
Then get on over to Midlands Arts Centre for a day of free activity…
Drop into AN APIAN PARADOX, created by Julia Bardsley
Two female bee-ings are remixing the classic natural history text, The Life of the Bee, to create an elaborate hive party installation. Pop in, maybe stay for a drink, and succumb to the hypnotic sountrack and exotic secrections.
12-5pm @ Midlands Arts Centre, Theatre
Get dirty with Susannah Hewlett at The Great British Cack Off
The famous white tent has never seen anything like this… Any amateur enthusiasts are invited to compete for the crowned of UK's Best Cack Master. Your ingredients: peanut butter, chocolate spread and oats. Your technical challenge: Britain's Greatest Poo.
12-4pm @ Midlands Arts Centre
Talk with: Sandra Johnston and Nigel Rolfe in conversation with Dominic Johnson
Two of Ireland's most highly regarded performance artists are coming together to discuss their artistic practices, following their performances earlier in the week. Discussion is chaired by Queen Mary University's Professor of Performance and Visual Culture, Dominic Johnson.
12.30pm @ Midlands Arts Centre, Hexagon Theatre
Witness Yann Marussich's mesmerising Bain Brise
A bath is filled with broken glass. A man's forearm is visible, protruding from the surface. Over the course of this astonishing performance, the artist slowly frees himself from the 600 kilograms of shards of glass under which he is burried.
2.30pm @ Midlands Arts Centre, Second Floor Gallery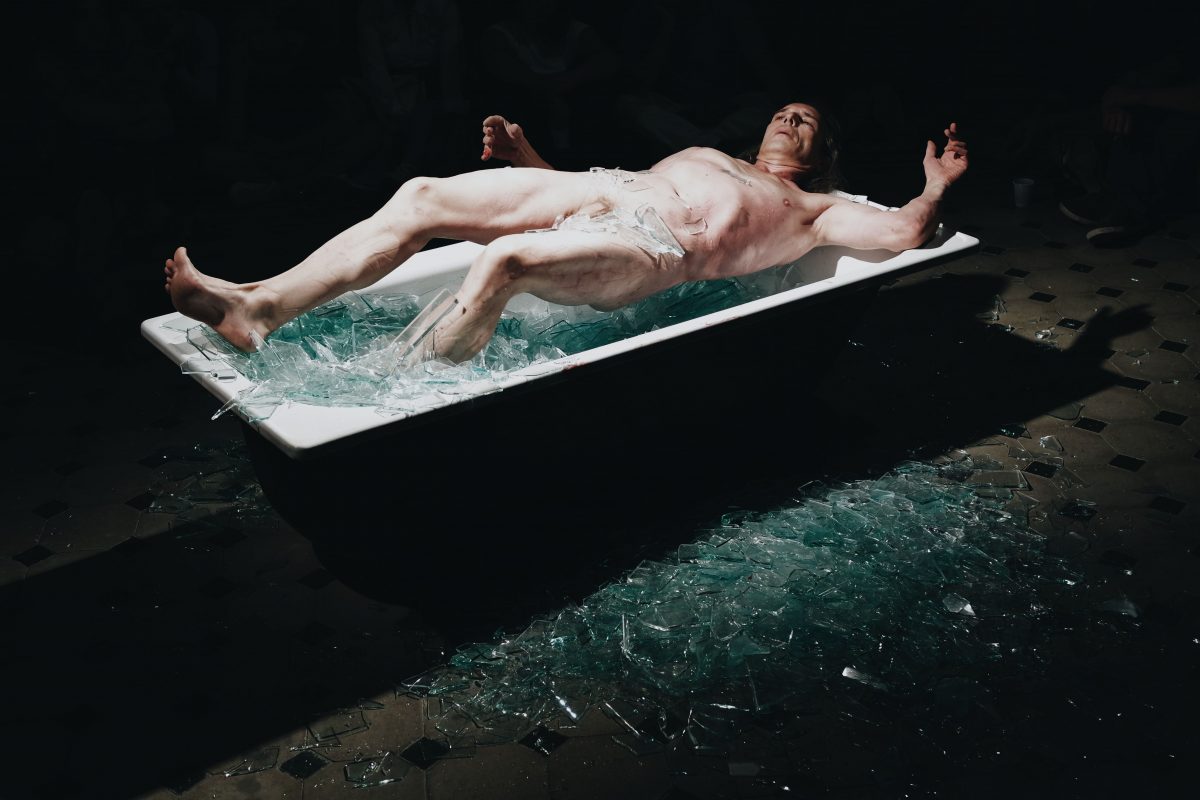 How about some cheap tix bab?
Join us for a boogie at Club Fierce vs Hooker Club
We've teamed up with Brummy house collective, Hooker Club, to throw the best night out in Birmingham. Expect live music, international DJs and tonnes of pop up performances.
Tickets are £6 advance/£8 on the door, making it an absolute steal for a crackin' night!
Saturday 19 October, 11pm (doors) @ Quantum Events Centre